The path to true fulfillment can be found standing barefoot in the pouring rain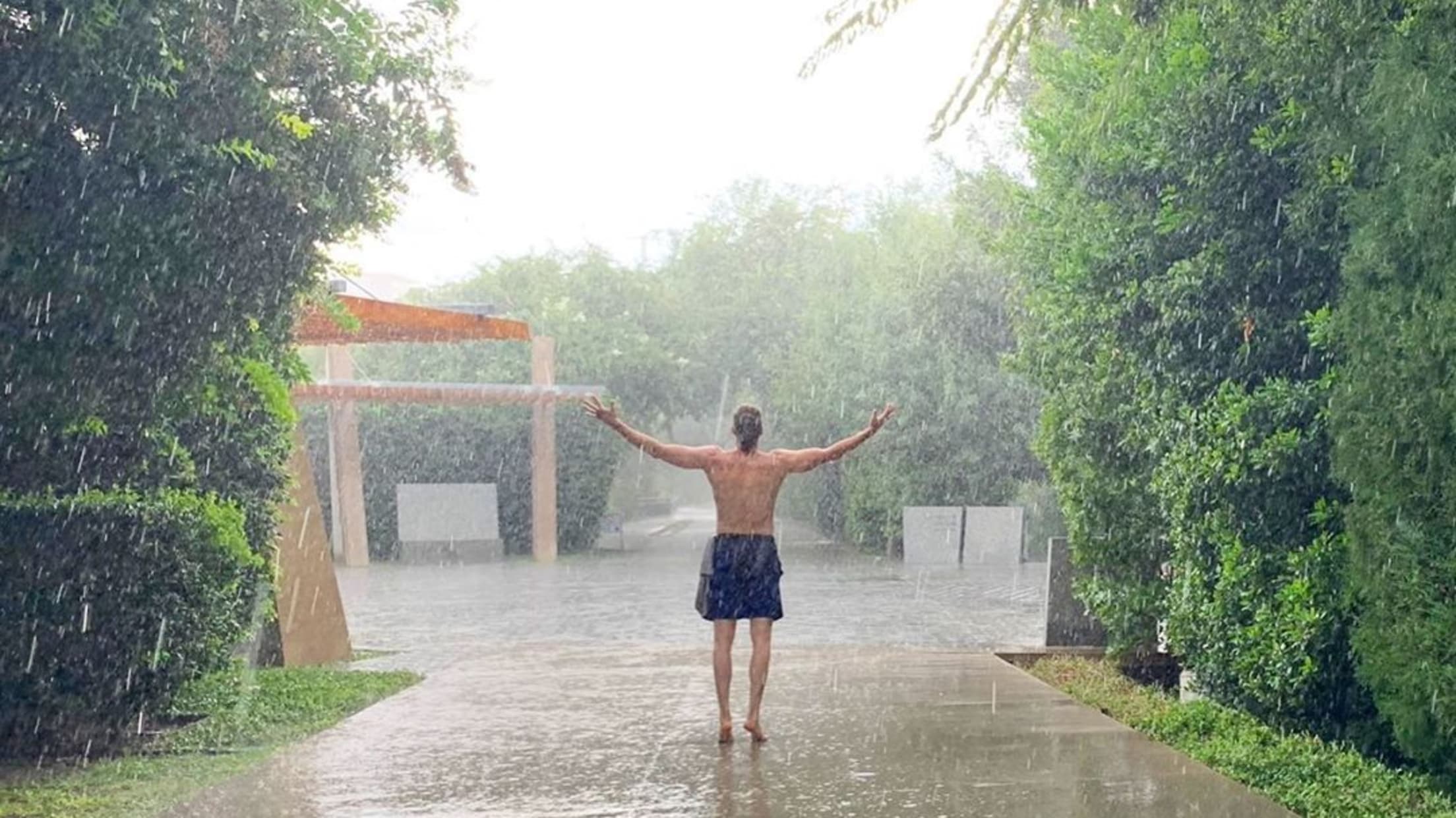 (Instagram: @HunterPence)
It rained pretty heavily in parts of Texas on Monday, as the region was battered with some serious inclement weather.
But it was also sunny at times, the intermittent showers disrupting an otherwise calm evening. This afforded Rangers outfielder Hunter Pence and his wife, Lexi, the opportunity for a leisurely stroll around their neighborhood.
This is a simple thing, in theory. Going for a walk doesn't ordinarily lead to scenes of beauty that almost look manufactured as if from a Hollywood studio. But here, below, is Pence basking in the pouring rain, barefoot and shirtless, looking like a man at peace with everything all at once:
Lexi shot her own photo of the moment, and it, too, looked awesome:
Pence has every reason to feel anything but content at the moment, but instead he is more at peace than anybody on the planet. A nagging back issue has kept him out of the Rangers lineup for weeks, and he might not return before the season wraps up this weekend.
His future is uncertain, even after staging a remarkable comeback season in the spring and into the early summer, earning his fourth All-Star selection -- the first time the 36-year-old outfielder made it to the Midsummer Classic since 2014 with the Giants.
But to know Hunter Pence, the man (a devoted dabbler in coffee art and avid board game enthusiast), is to understand that standing out there in the rain, none of that was on his mind. He was fully present, basking in the downpour, and that was all that mattered.
And, as a bonus, should Pence ever record an album or write a book, the artwork's already been shot.
Here's hoping the Pences' evening in the rain inspires you to do the same in the name of finding peace within yourself.
I'd love to go stand barefoot in the rain, for what it's worth, but I live in Los Angeles and it's rained like once in the past three years. But the next time it does, I'll definitely try this -- because it looks incredible.
Teams in this article:
Players in this article:
Topics in this article: