Hyun-Jin Ryu is finally becoming the lovable superstar he always was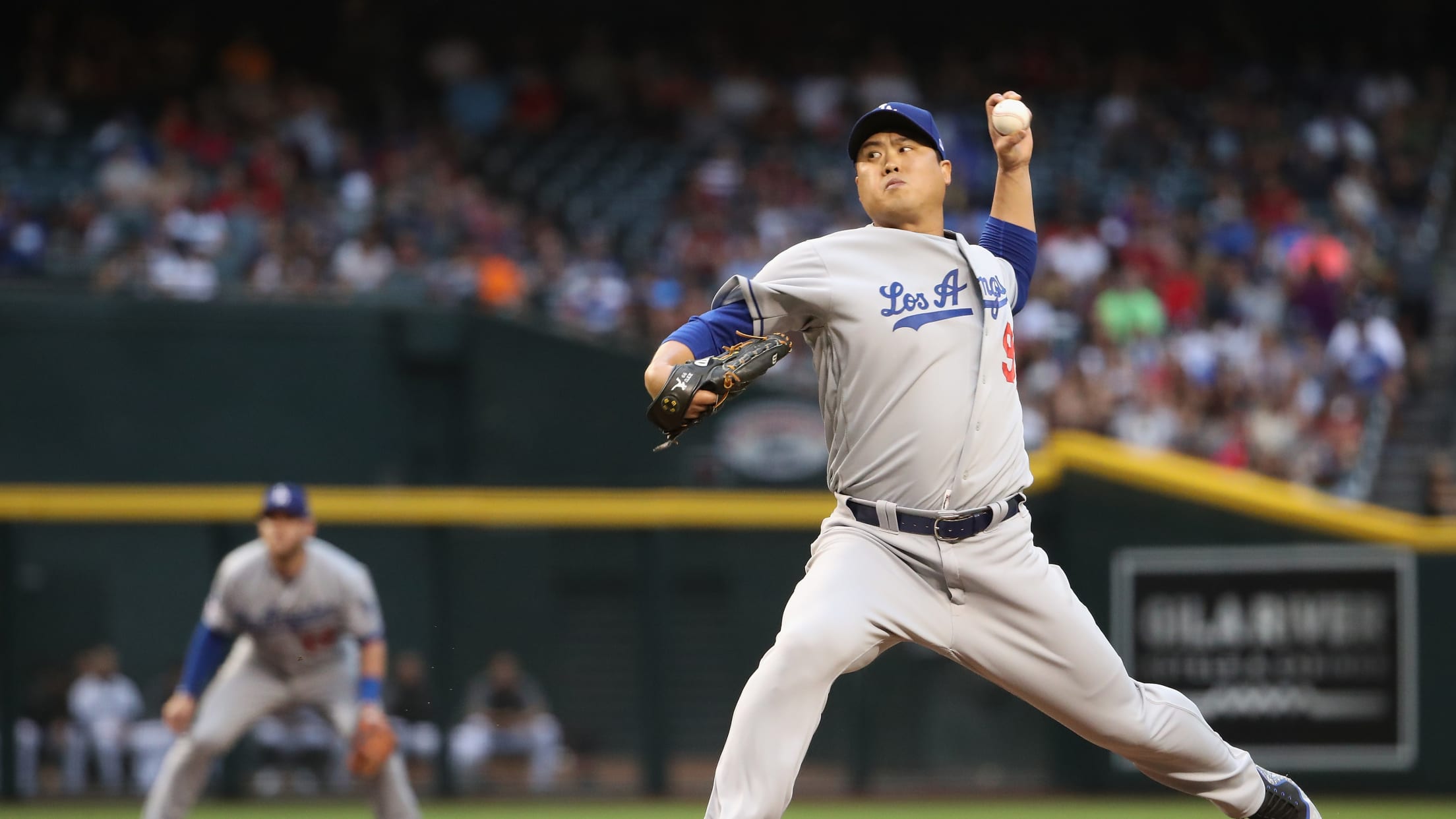 The year was 2007. Hyun-Jin Ryu was 20 years old, three years removed from Tommy John surgery, and the ace of the Korea Baseball Organization's Hanwha Eagles. At an age when most of us are heating up ramen in a microwave at 3 a.m. and calling it dinner, the long-haired, left-handed star was wowing sold-out crowds in the KBO playoffs.
That was a season after Ryu's rookie year, when he won the league's Rookie of the Year and MVP awards -- the only player to ever do so. He spent seven seasons in Korea, went to seven All-Star games and had 98 wins. He led his country to a Gold Medal in the 2008 Olympics. He pitched Team Korea to a runner-up finish in the 2009 World Baseball Classic.
He was a legit superstar, and crossed over into the Korean pop culture landscape with some truly amazing commercials. Speaking of ramen, look at this horrifying ramen lid of doom.
This was all before the age of 25.
And then, in the fall of 2012, he signed a six-year, $36 million contract with the Los Angeles Dodgers. His starpower could only be lifted by the bright lights of Hollywood, right? Well, not quite.
He pitched well in his first two seasons, but not KBO-amazing-Ryu well. Injuries forced him to miss all of 2015, all but one game in '16 and 2017 sort of became his rehab season. Columnists were already giving him the "once-promising career" treatment before the age of 30. He had to fight to make the Dodgers' starting rotation in '17.
He suffered another injury in 2018 -- one that sounded gnarly enough to end someone's career.
But Ryu returned last August, and since then he's been utterly dominant -- drawing comparisons to Hall of Famer Greg Maddux and challenging 120-year-old records.
He makes former MVPs like Ryan Braun look bad and make faces a five-year-old makes after being asked if they'd like another brussel sprout.
He leads the league in wins (9) and ERA (1.35). Since coming back last season, in 27 games (pretty much a full season), he'd be a unanimous Cy Young Award pick. He's the best pitcher on a team that includes the legendary Clayton Kershaw and 24-year-old phenom Walker Buehler. He's the best pitcher in the game.
Maybe even more important, like in Korea, his aura of greatness stretches beyond the playing field. He's best friends with K-Pop sensation BTS, he continues to be a Korean TV commercial god (seriously look at him eat these noodles).
He loves having fun with baseball's Mr. Fun, Yasiel Puig. Do you know Ryu the Rapper? This is Ryu the Rapper.
He bat-flips on singles.
He's on Forbes' list of most powerful celebrities from Korea. Hordes of fans support him during his starts in Los Angeles.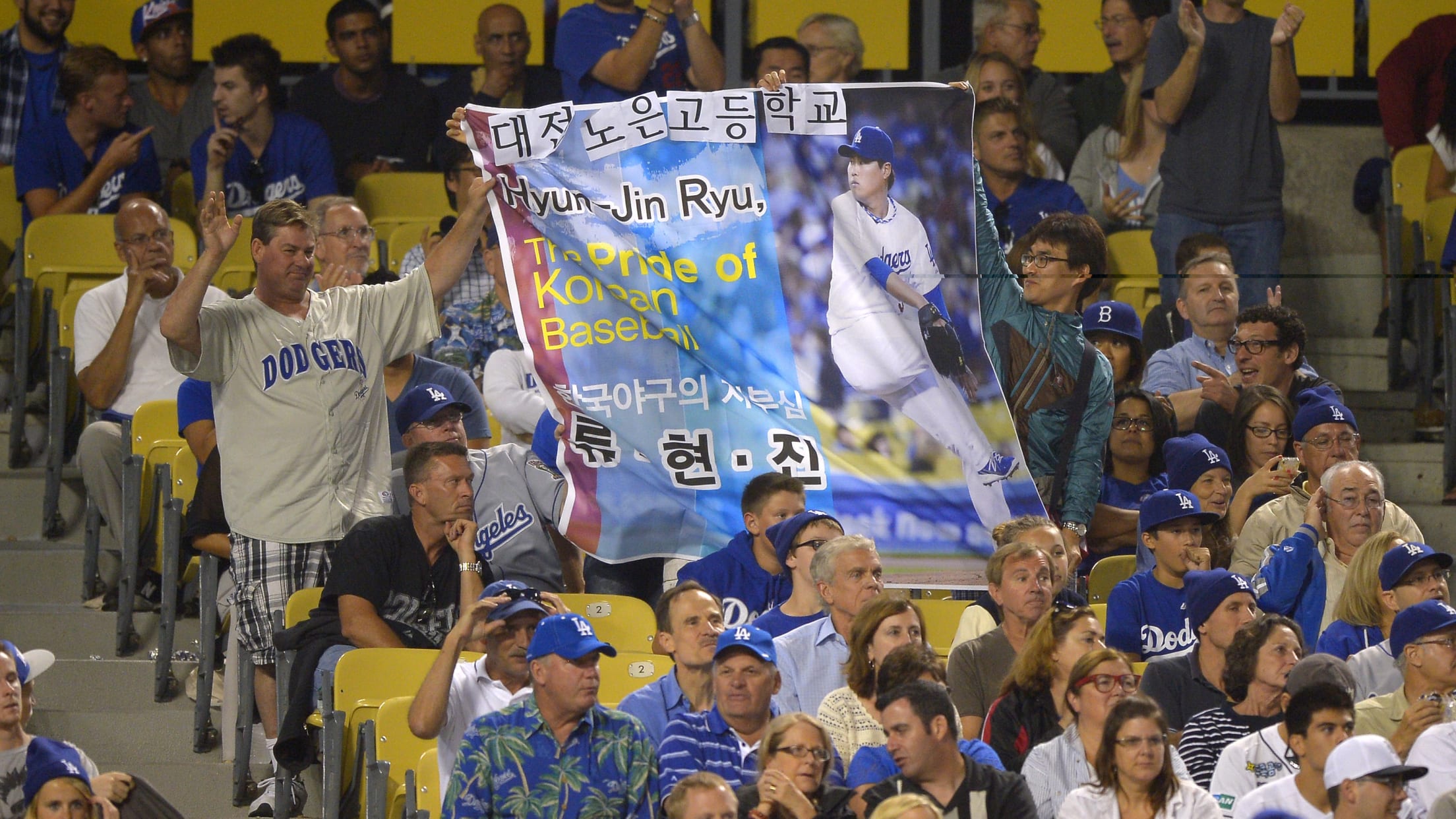 And in Toronto. Or even in places like Atlanta.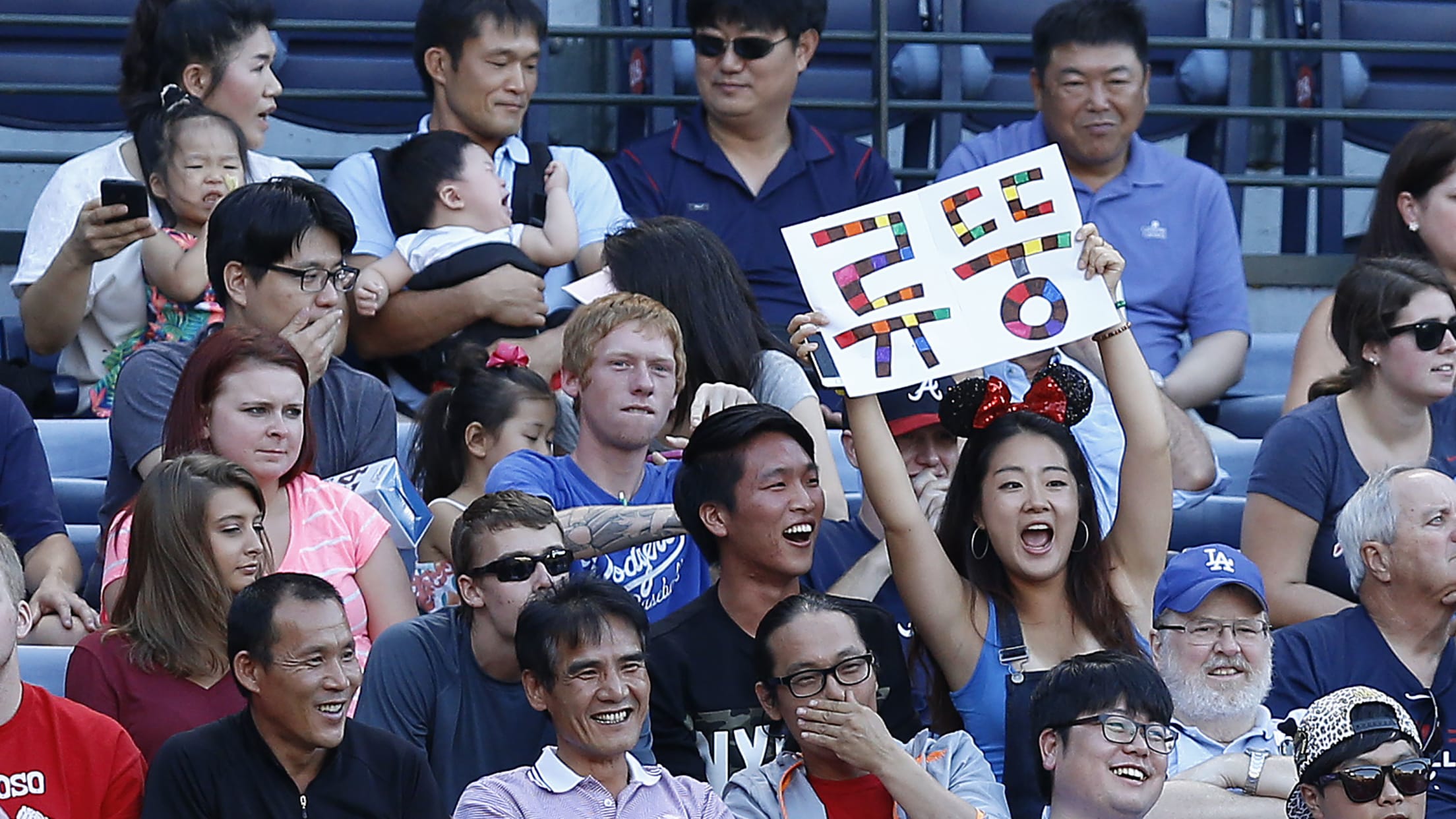 He's packaged everything back together -- the talent, the celebrity status, the joy of playing -- and it's wonderful to see. It may have taken more time than the Dodgers hoped, but finally, and fittingly, Hyun-Jin Ryu is becoming the superstar he already was.
Teams in this article:
Players in this article:
Topics in this article: