I'm sorry, but 'Dad bod' theme jerseys are real and now you have to look at them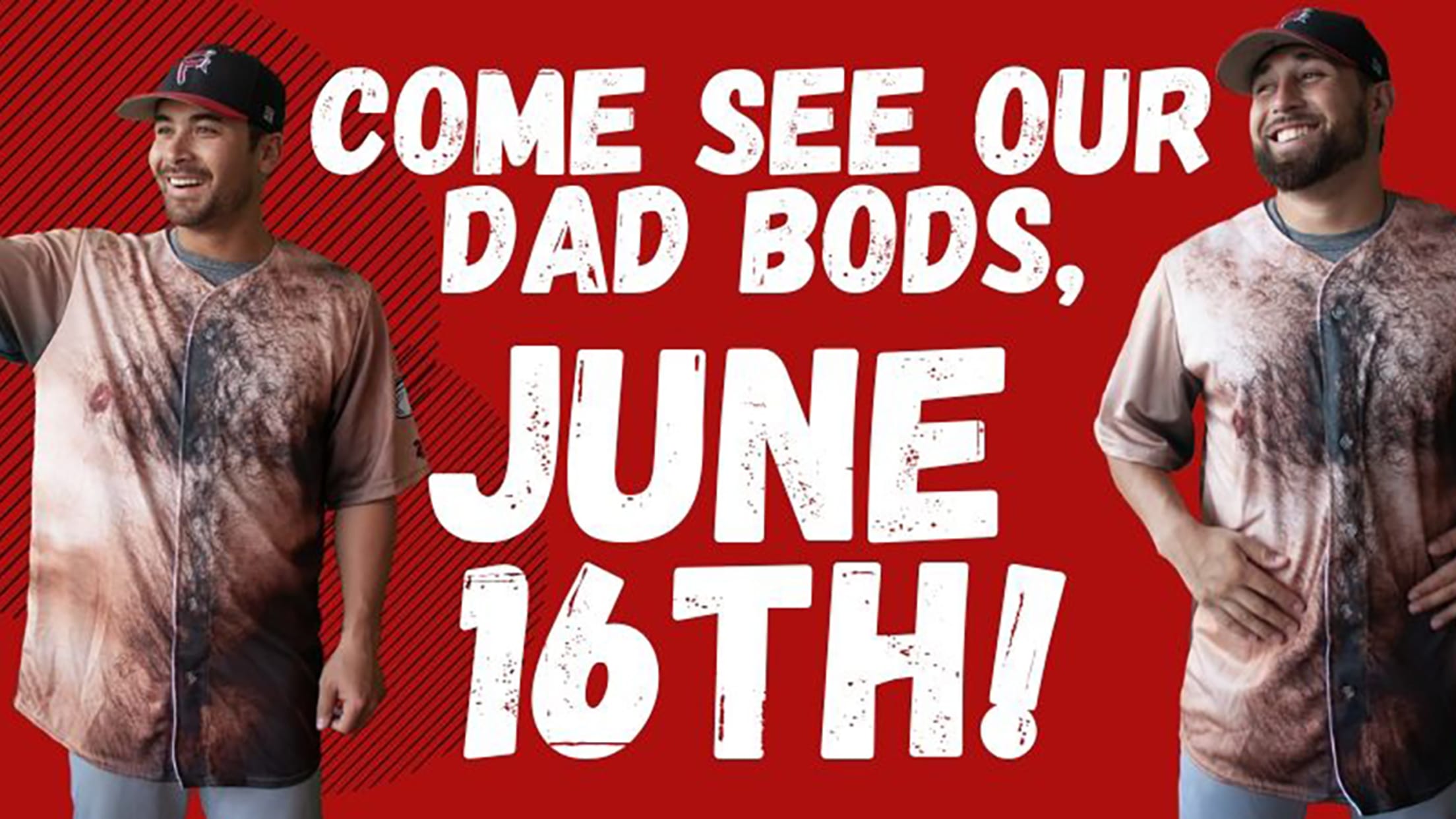 You should be happy in your own body. You should flaunt it proudly, whether you're wide, thin, tall, short, whatever. The independent Florence Freedom, however, may have taken that sentiment a little too far with their "Dad Bod" jerseys in honor of Father's Day.
Now, there's nothing wrong with a Dad bod. In fact, there's at least one study which suggests that they lead to the happiest and most attractive men out there. There is something wrong with this, though:
The Freedom are taking off their shirts... or wait... putting them on?

We are wearing dad bod jerseys this Sunday in honor of Father's Day! Make sure you buy a ticket so you can come bid on & take home one of these babies!#LETFREEDOMRING pic.twitter.com/dMezC4CrmD

— FlorenceFreedom (@FlorenceFreedom) June 10, 2019
Somehow, scanning, flattening, and turning the human body into an oversized button-down shirt doesn't turn it into a celebration of the human form worthy of Michelangelo. As for how they looked on the field, well, about like you'd expect: terrifying and bizarre.
Here is Wobrock's hit in the bottom of the 6th! This allowed the Freedom to tie the game & force the game to be rescheduled to July 5th starting at top of 7! pic.twitter.com/67GhZ1KQaU

— FlorenceFreedom (@FlorenceFreedom) June 17, 2019
So, just remember: Be proud of your body. Because it's beautiful -- and it would look terrible on a jersey.