Phillies fans will be happy to know that Jake Arrieta has dominated at Citizens Bank Park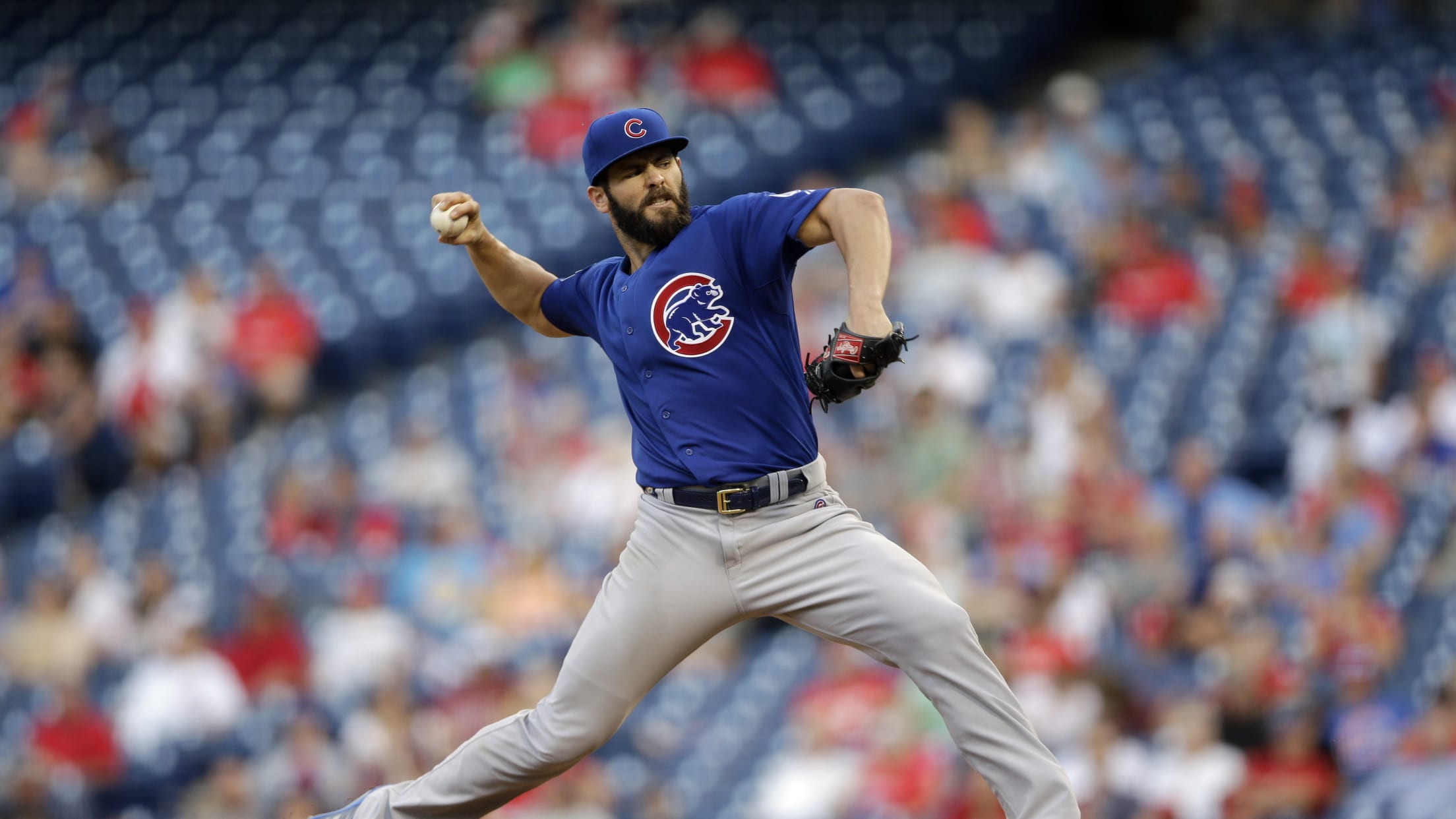 The Phillies made a Spring Training splash on Sunday, as the team reportedly agreed to a three-year contract with free-agent starter Jake Arrieta. Adding a former Cy Young Award winner to the rotation would be a boon for any team, but the Phillies have personal experience with Arrieta's dominance.
Arrieta has never been an NL East regular for any of the five teams, so he has only pitched at Philadelphia's Citizens Bank Park twice. On both occasions, though, he has proven his excellence. The first start came on June 13, 2014, when Arrieta threw seven shutout innings:
Arrieta's filthy arsenal helped him nab nine strikeouts along the way with just three Phillies reaching base on his watch in a 2-1 Cubs victory.
The Phillies didn't fare much better in their second go-around at home against Arrieta on Sept. 11, 2015. They caught him at a very bad time, as Arrieta was in the midst of an unhittable 0.75 ERA second-half that led him to the National League Cy Young Award that year, and he showed the fans why:
The Phillies did manage to score one of just nine earned runs allowed by Arrieta in the second half, but he still pitched well in eight innings of one-run ball, striking out seven. The Cubs won again, 5-1.
The final numbers at Citizens Bank Park are dazzling -- 15 innings, 16 strikeouts, one measly run allowed and two wins. All he needs now is a go-to cheesesteak place, and he'll be all set in Philly.
Teams in this article:
Players in this article: