Jonathan Schoop headed home to play baseball with some kids in his native Curacao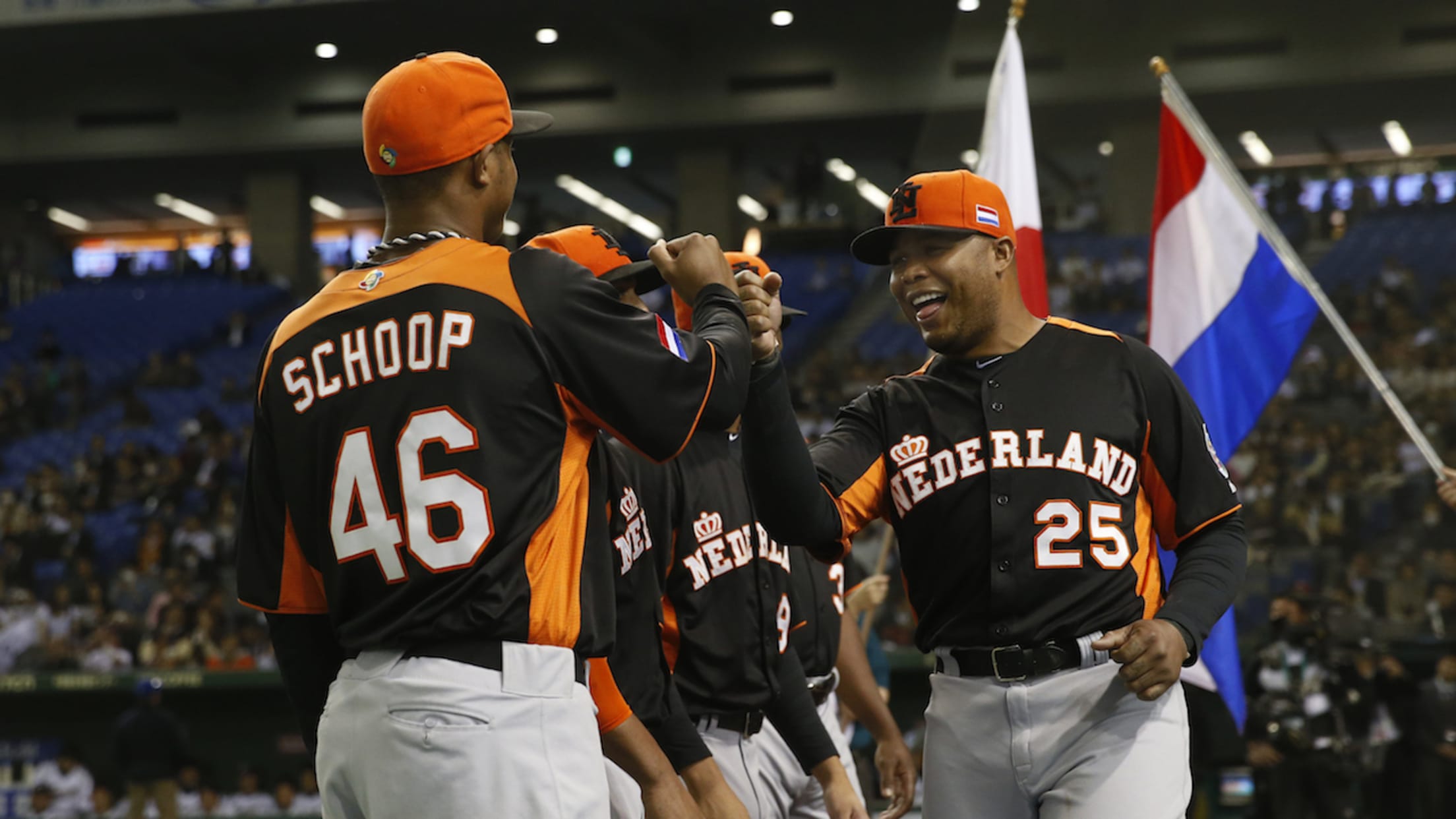 TOKYO, JAPAN - MARCH 12: Jonathan Schoop #46 greets Andruw Jones #25 of Team Netherlands during player introductions before Pool 1, Game 6 between the Netherlands and Japan in the second round of the 2013 World Baseball Classic at the Tokyo Dome on Tuesday, March 12, 2013 in Tokyo, Japan. (Photo by Yuki Taguchi/WBCI/MLB Photos via Getty Images) (Yuki Taguchi/Getty Images)
This winter has seen players lift weights, push pickup trucks and take aerobics classes, all with an eye toward Spring Training in a few weeks.
But #NoOffseason isn't just about whacking stuff with a sledgehammer. It's about being all baseball, all the time -- whether that means working out or, like Orioles second baseman Jonathan Schoop, heading home for some extra practice:
2017 All-Star and 2004 LLWS champion Jonathan Schoop returns home to Curaçao for a little #NoOffseason action. pic.twitter.com/3gCAmvM95e

— MLB (@MLB) January 18, 2018
Before Schoop was a Major League All-Star, he was a kid from Curacao -- an island off the coast of Venezuela that's long been a baseball hotbed, producing players like Andruw Jones, Xander Bogaerts and Kenley Jansen over the years. (A Dutch constituent country, it was largely responsible for Team Netherlands' run to the semifinals of last year's World Baseball Classic.)
Schoop helped Curacao win the Little League World Series in 2004, and now that he's made it in the Majors, he wanted to come back home and run a clinic for other kids with big league dreams. Plus, the chance to play on his hometown fields didn't hurt.
Teams in this article:
Players in this article:
Topics in this article: