Indians fans, expect plenty of emotion and passion from Josh Donaldson in October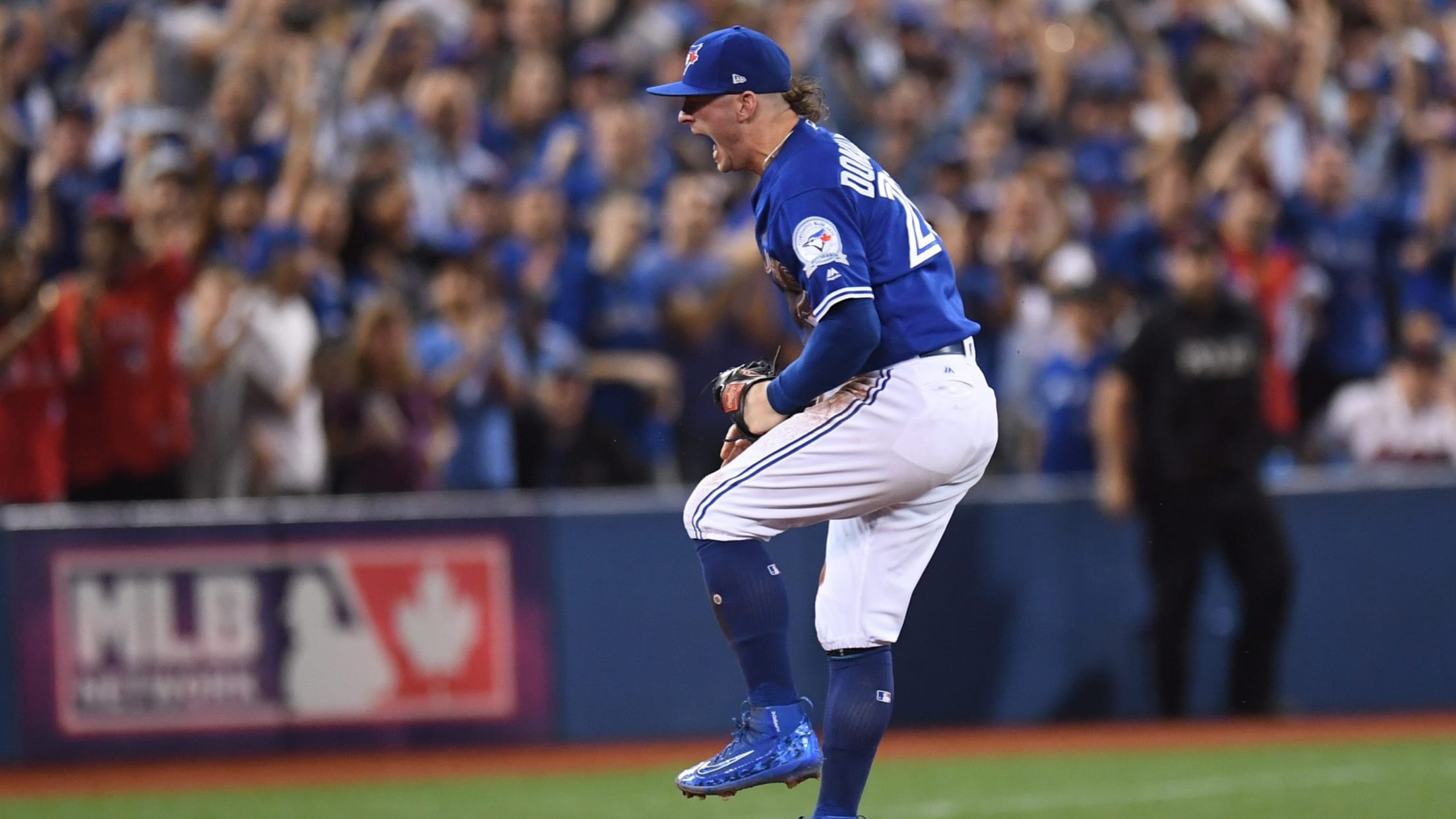 Looking ahead to the stretch run, the Indians swung a deal with the Blue Jays on Friday for third baseman Josh Donaldson, who's had an injury-plagued 2018 campaign but is nearing a return. He seems excited, too, considering he's already updated his Twitter profile phototo mark the occasion.
BRINGER. OF. RAIN.

Welcome to Cleveland, Josh Donaldson!#RallyTogether pic.twitter.com/3UZGI9KNf7

— Cleveland Indians (@Indians) September 1, 2018
We don't need to explain how big a move this could be for the Indians. When healthy, Donaldson is one of the most talented performers in the game today, earning an American League MVP Award in 2015 thanks to his clutch hits, defensive wizardry and a career-high 8.5 WAR. Donaldson joins a crowded infield in Cleveland with Jose Ramirez, Francisco Lindor, Jason Kipnis and Yonder Alonso, but if Donaldson is healthy, Terry Francona will find a way to get him in the lineup somehow.
Donaldson will also bring one more thing: His intensity and boundless energy for October baseball. It all started for him in Game 4 of the 2012 American League Division Series, when his surprising A's squad pushed Justin Verlander and the Tigers to Game 5 with a furious ninth-inning rally in Game 4. Just notice the emphatic way he scored the game-tying run on a Seth Smith double:
With his move to the Blue Jays came more postseason opportunities, which meant more chances to flash some serious energy. He scored from second on a fielder's choice to clinch an ALDS sweep over the Rangers in 2015. How's that for drama?
Toronto lost the AL Championship Series to the Royals in 2015, but there was Donaldson giving 100 percent on defense -- even trailing by 10 runs:
In 2016, he had another chance to show his stuff in October when the Jays returned to the ALCS -- this time to face the very Indians he'd join two years later. They lost the series, but he hit a big dinger off Corey Kluber and felt great about it:
And then flashed more great defense for good measure:
Now, it might take some time for Donaldson to return to full strength after his lengthy time away with a calf injury, but if good fortune shines upon him and the Indians ... you could see more moments like the ones above to add to his repertoire.
Teams in this article:
Players in this article: