Your parents will always be your dorky parents, even in Game 7 of the World Series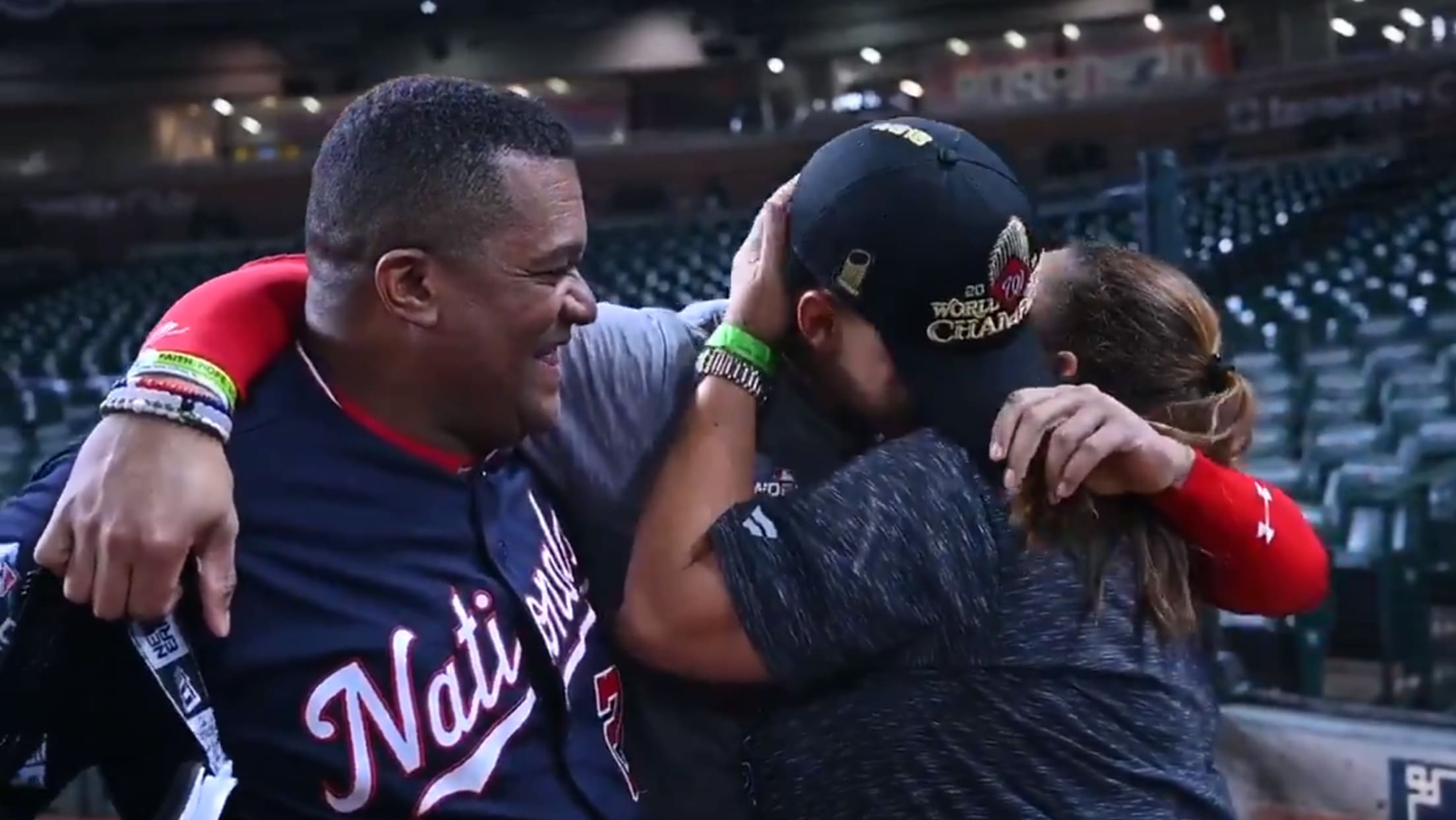 You may have heard a little something about Juan Soto. About how the youngster, who just turned 21 in the middle of the World Series -- just in time to soak up all the champagne and beer he wanted in the celebratory clubhouse after the Nationals won the championship -- is simply loaded with talent and charisma and talent.
All of that is true. To us, Soto is a superstar on the rise. But to his parents, he'll always be their little baby. And while the World Series MVP Award was handed out to Stephen Strasburg for his two amazing pitching performances, Soto's father politely disagreed. Because to him, the real most valuable player was his son. How could it be anyone else?
Arriving at Minute Maid Park for Game 7, Soto's father put together an absolutely adorable poster that included a photo of Soto and stars drawn in marker:
Juan Soto's dad made this sign himself before Game 7 of the #WorldSeries. #OnePursuit pic.twitter.com/p2Q3peO8xu

— Jose de Jesus Ortiz (@OrtizKicks) October 31, 2019
There is no difference between this poster and something your parents may have made for your seventh birthday party or the announcement they sent to family and friends when you booked the lead in the high school musical.
I mean, just look at this. After the game, while the Nationals were celebrating, she went peak Mom and covered her son in kisses. I'm surprised that she didn't hand him a jacket so he wouldn't get cold, or a tupperware full of cookies to share with his teammates in the clubhouse.
Juan Soto with his family is everything. pic.twitter.com/67UgpNK6Uf

— MLB (@MLB) October 31, 2019
And the best part of it all? Had the Nationals lost, and had Soto gone 0-4 with 4 strikeouts, they would have treated him exactly the same way. Your dorky parents will always be your dorky parents and guess what? That rules.
Teams in this article:
Players in this article:
Topics in this article: