A Nats fan celebrated the World Series win with an awe-inspiring shirtless slide across the dugout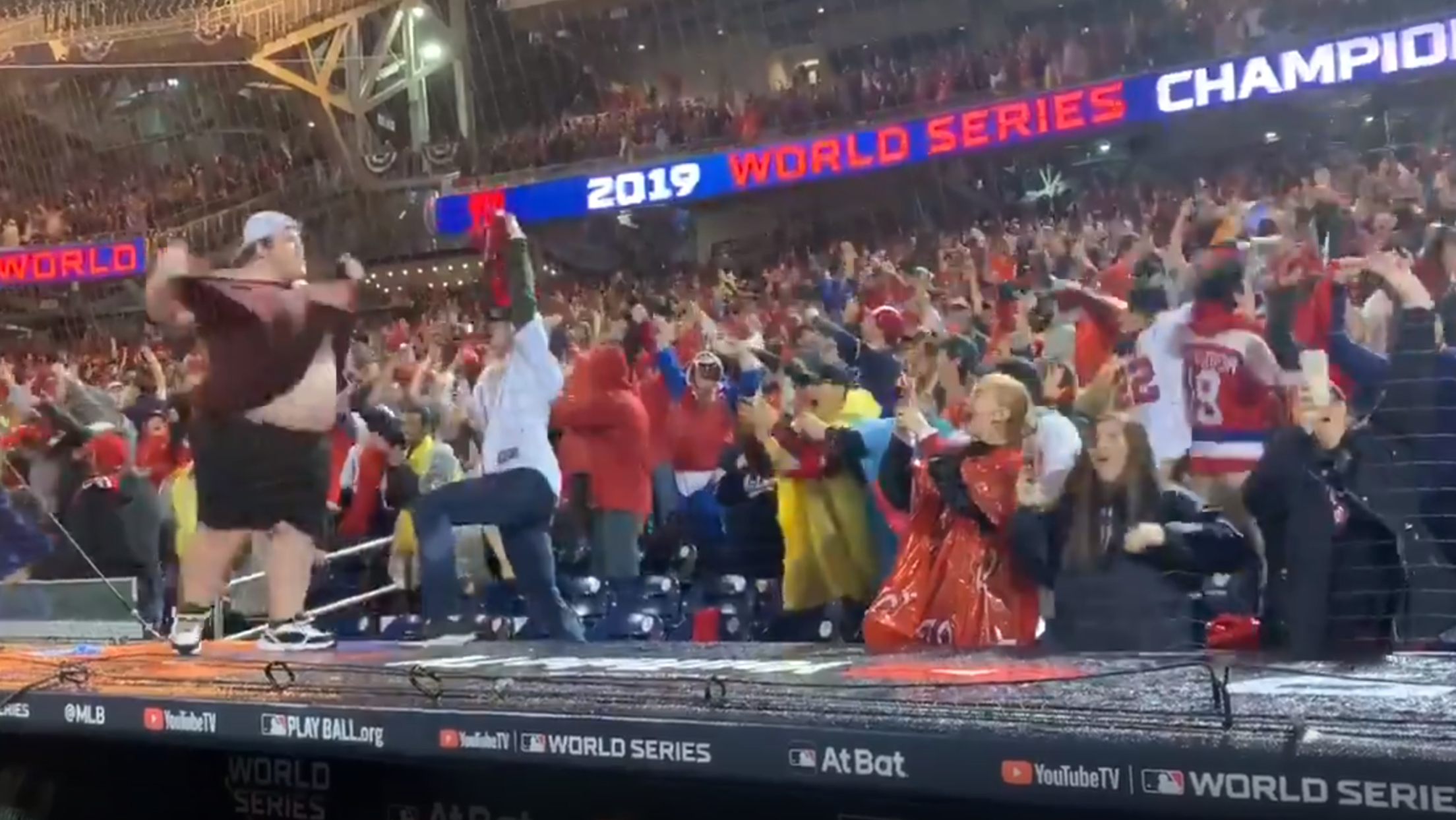 Baseball has a knack, a penchant, for making us all feel like fools. For much of the 2019 season, it felt like a foregone conclusion that one of the Astros, Dodgers or Yankees would win the World Series. But -- silly us! -- that's not what happened.
Nope. On Wednesday night, the Washington Nationals won their first championship as the Nats, taking down the favored Astros -- and winning every single game on the road in doing so. It was electric.
FOR THE FIRST TIME EVER, THE @NATIONALS ARE #CHAMPS. pic.twitter.com/a45onBXNqy

— MLB (@MLB) October 31, 2019
As the game was played in Houston at Minute Maid Park, that left thousands of Nats fans to crowd Nationals Park for a viewing party. It was raining. It was cold. It was slick.
Might that have tempered the celebration? Yeah, right.
For proof, here's a guy who waited until Daniel Hudson struck out Michael Brantley before leaping on top of the dugout, tearing his shirt into pieces and doing a belly-first flop across the dugout roof, turning it into a slip-n-slide:
A slip and slide worthy of the World Series pic.twitter.com/d55XYZuEtK

— Kelyn Soong (@KelynSoong) October 31, 2019
An incredible, iconic moment that belongs in some kind of Excited Fan Hall of Fame that doesn't actually exist.
There will never again be those few precious moments after the Nationals get their very first World Series win, and this dude made it count. Well done, sir.
Teams in this article:
Topics in this article: