The wildest and most exclusive party on the planet is in the Nationals dugout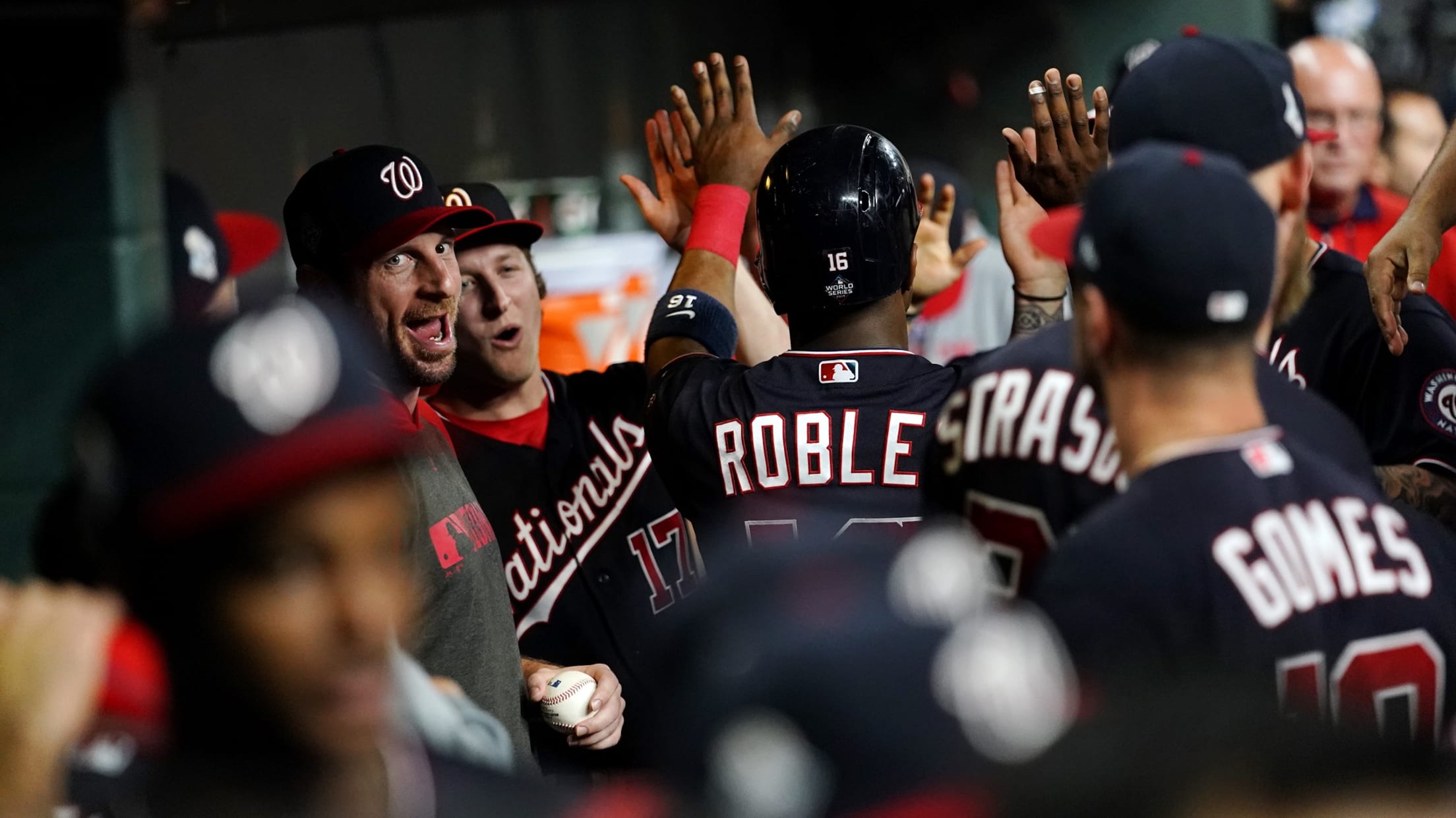 The World Series is stressful. It's tense. It's pressure-packed. Every swing, every pitch, every out means more than the previous, and everything is packed with emotion.
Success, then, breeds euphoria of a level usually not seen in a "regular" game. So when the Nationals exploded in Game 2 of the World Series, blitzing the Astros with a six-run seventh inning en route to a 12-3 win and a 2-0 series lead, the Washington dugout was THE place to be if you like dancing.
There were joyful hugs with pitcher Stephen Strasburg once he was done after a stellar outing, keeping the powerful Astros offense at bay. The kind of hugs that you wish you could hold forever.
Enjoy this pure scene. It's wonderful.
And there was also ... whatever this tandem race car acceleration dance (?) thing is, which was busted out by Adam Eaton and Howie Kendrick after Eaton smashed a two-run homer in the eighth inning:
Another home run made it a 10-run lead for the Nats, which was followed by even MORE dancing.
10-run lead like woah. 😳#WorldSeries pic.twitter.com/YLl57AG1nV

— MLB (@MLB) October 24, 2019
I wish I was part of this party, this bliss, in the Nats' dugout. Instead, I'm on the outside looking in, like when a friend scores a ticket to that sold-out concert and the best you can do is stand in the cold, straining to hear some of the madness going on inside.
But the Nats' dugout party is one of extreme exclusivity, reserved for a select few -- but man, is it fun to watch.
It's been going on for a while, too. They're seasoned pros when it comes to eye-popping celebrations, as we saw after they clinched a postseason spot in late September.
Brian Dozier.

We're speechless.

We're without speech.pic.twitter.com/Dh5UdQm4gk

— Cut4 (@Cut4) September 25, 2019
It's only fitting that as their run through October has continued, the parties have become even more epic, and completely taken over the dugout.
This is what it looks like when things are going your way in the World Series. It's a special kind of excitement, a next-level version of magic, that only visits one team each October.
So far, it's found the Nationals, and it looks quite good on them. But don't take my word for it.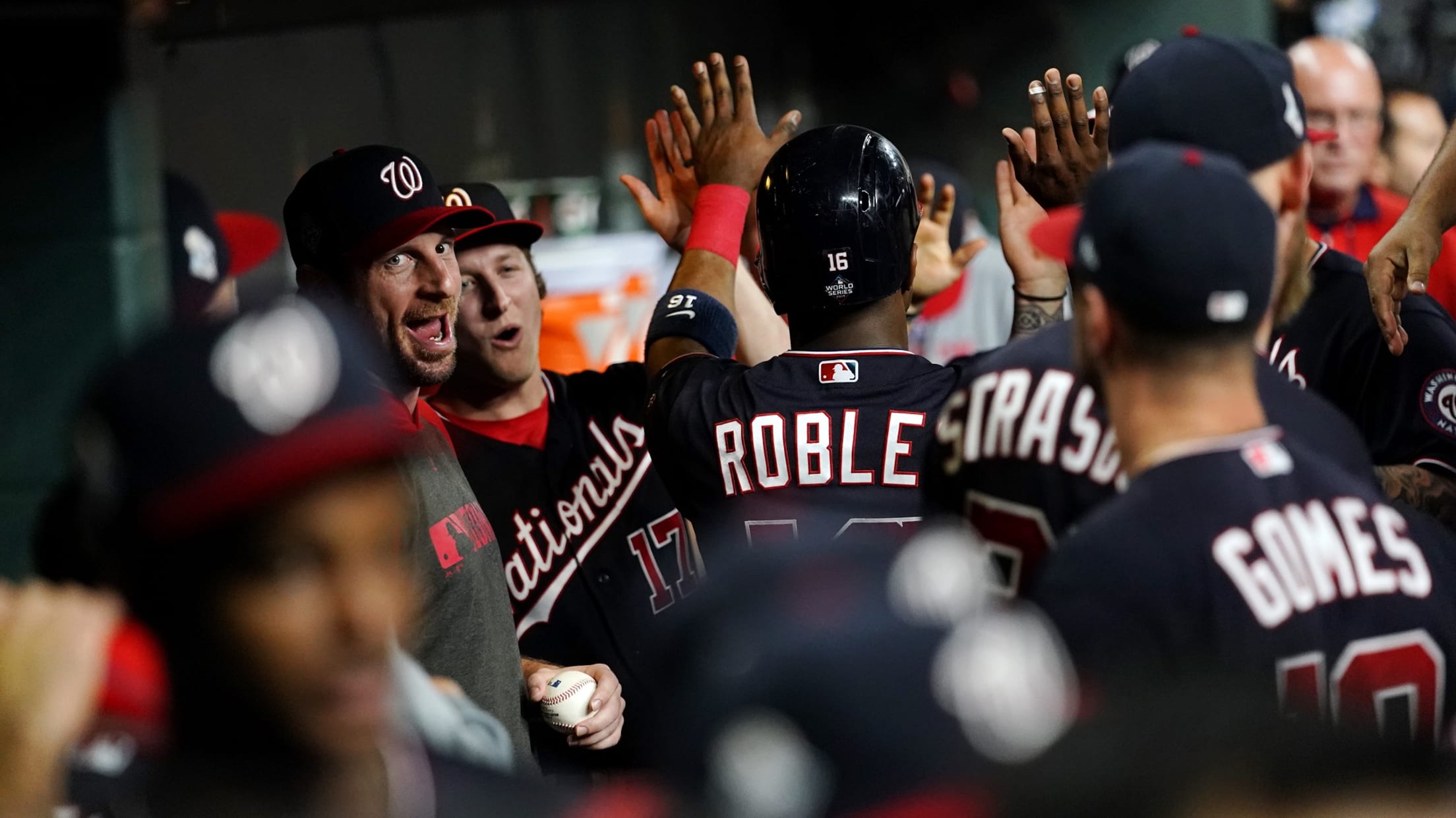 Let Max Scherzer's giddy (but also customarily intense) World Series face show you all you need to know about how things are going right now.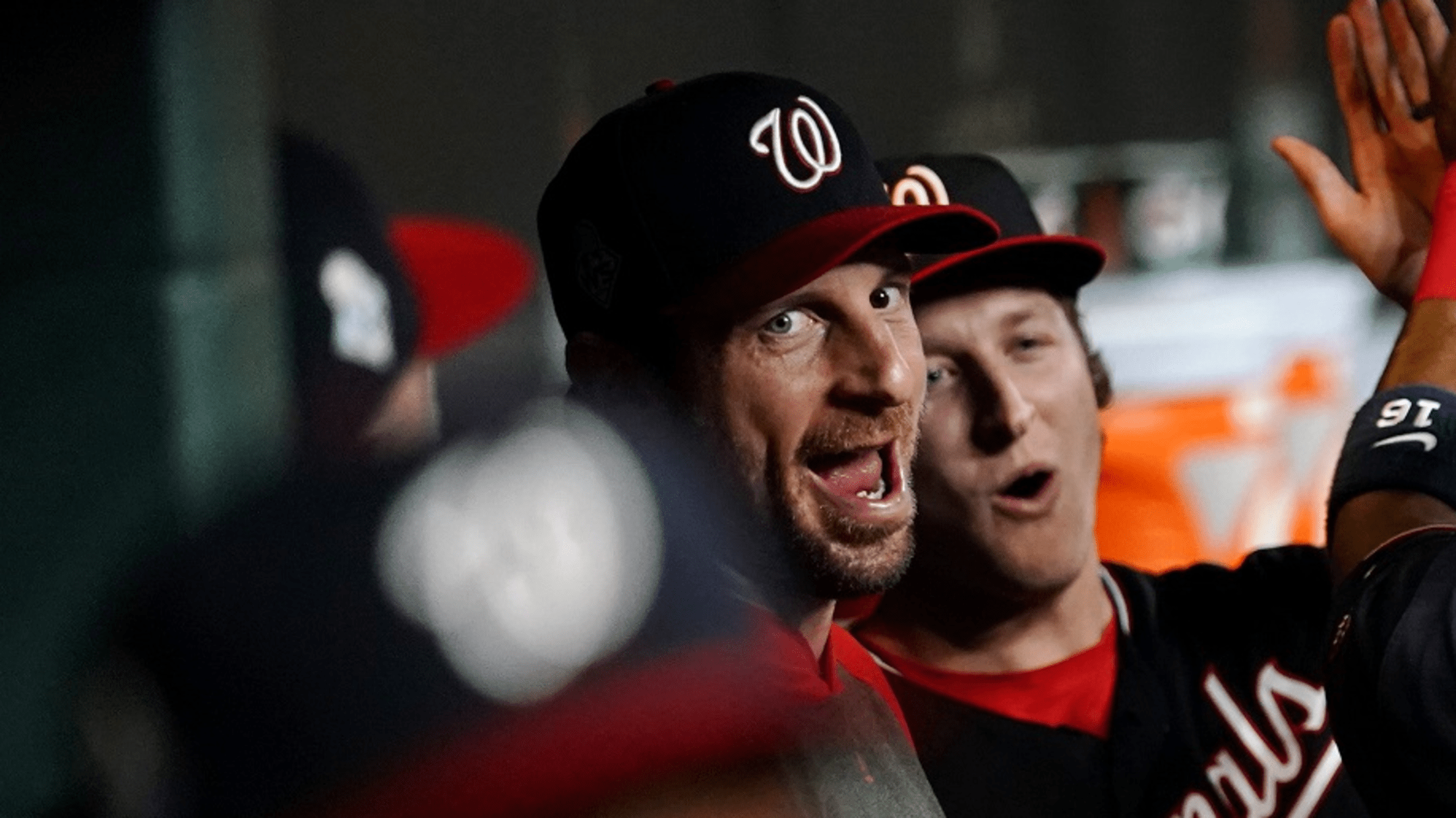 Teams in this article:
Players in this article:
Topics in this article: