Keep an eye out for Max Scherzer on the streets of Houston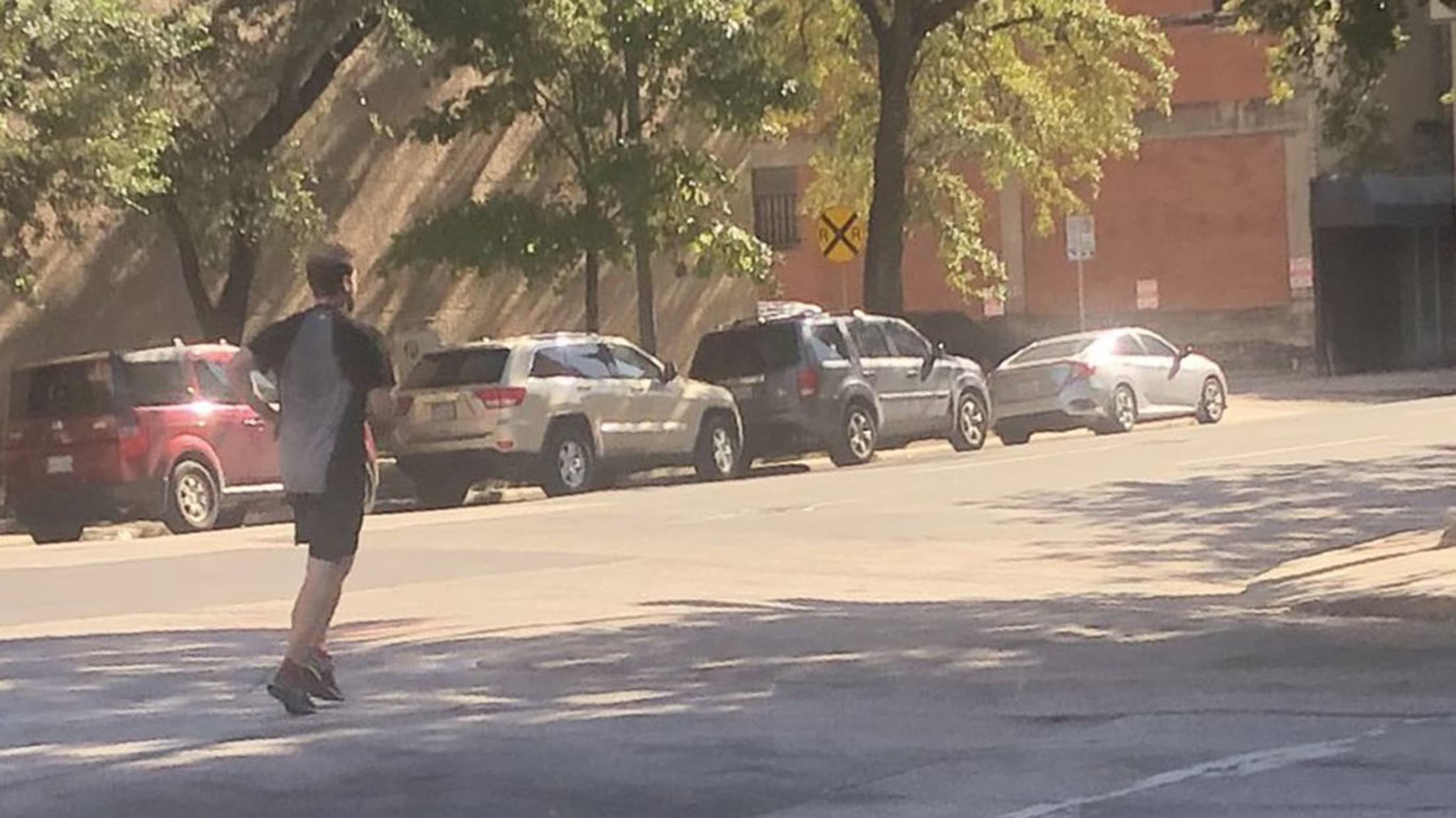 Tuesday night marked a huge milestone in Max Scherzer's life. He earned a win in World Series Game 1 against the Astros that was not only his first in a Fall Classic game, but the first World Series win in the entire history of the Nationals franchise.
It was no doubt an exhausting performance for Scherzer, made bigger by the moment and the hostile away crowd.
Yet, while no one would blame him for sleeping in and taking it a bit easy Wednesday to recover from the exertion of Tuesday night, that's not what Max is about. Instead, he got right back to business -- hitting the warm streets of Houston for an afternoon run.
That's Max Scherzer, running the streets of Houston near Minute Maid Park the afternoon after his World Series Game 1 start. pic.twitter.com/IWOzJOedYw

— James Wagner (@ByJamesWagner) October 23, 2019
Running has long been a part of Scherzer's legendarily strenuous training regimen. In an article in The Athletic detailing Scherzer's rise from raw college freshman to three-time Cy Young Award winner, his offseason strength and conditioning coach, Eric Cressey, describes how he gets competitive with his running.
"Once a year, I joke that he takes me for a run like one of his dogs," Cressey says. "I think we did, like, three miles in 28 minutes. Nothing too crazy, but my whole body hurt for a week. We got back, and I'm like, 'Have you always been like this?' He goes, 'As long as I can remember.' It always has to be competitive with Max."
Clearly, that competitive streak is just as strong the day after a World Series start as it is any other time of the year.
It didn't take long for the Houston running community to take notice of Scherzer. University of Houston cross country coach Steve Magness even offered to invite him to practice to show him some better places to run.
Maybe we should invite @Max_Scherzer to practice for a few miles before his next start...? Get off the streets and on to the gravel of the nice Houston parks... @isaac_800 https://t.co/1tk3hy0WJU

— Steve Magness (@stevemagness) October 23, 2019
Scherzer does appear to be working up a bit of a sweat here. That shouldn't be surprising -- he's running on city streets in the middle of the afternoon. Maybe some nice shaded gravel trails could be the key to unlocking another level of performance, or at least help with his recovery.
Either way, if you're out on the streets of Houston -- or even Washington, D.C. -- in the next few days, don't be shocked if you see Max Scherzer getting in a between-starts recovery run.
Teams in this article:
Players in this article:
Topics in this article: