The silliest, danciest, most heartwarming group of friends just went out and won a World Series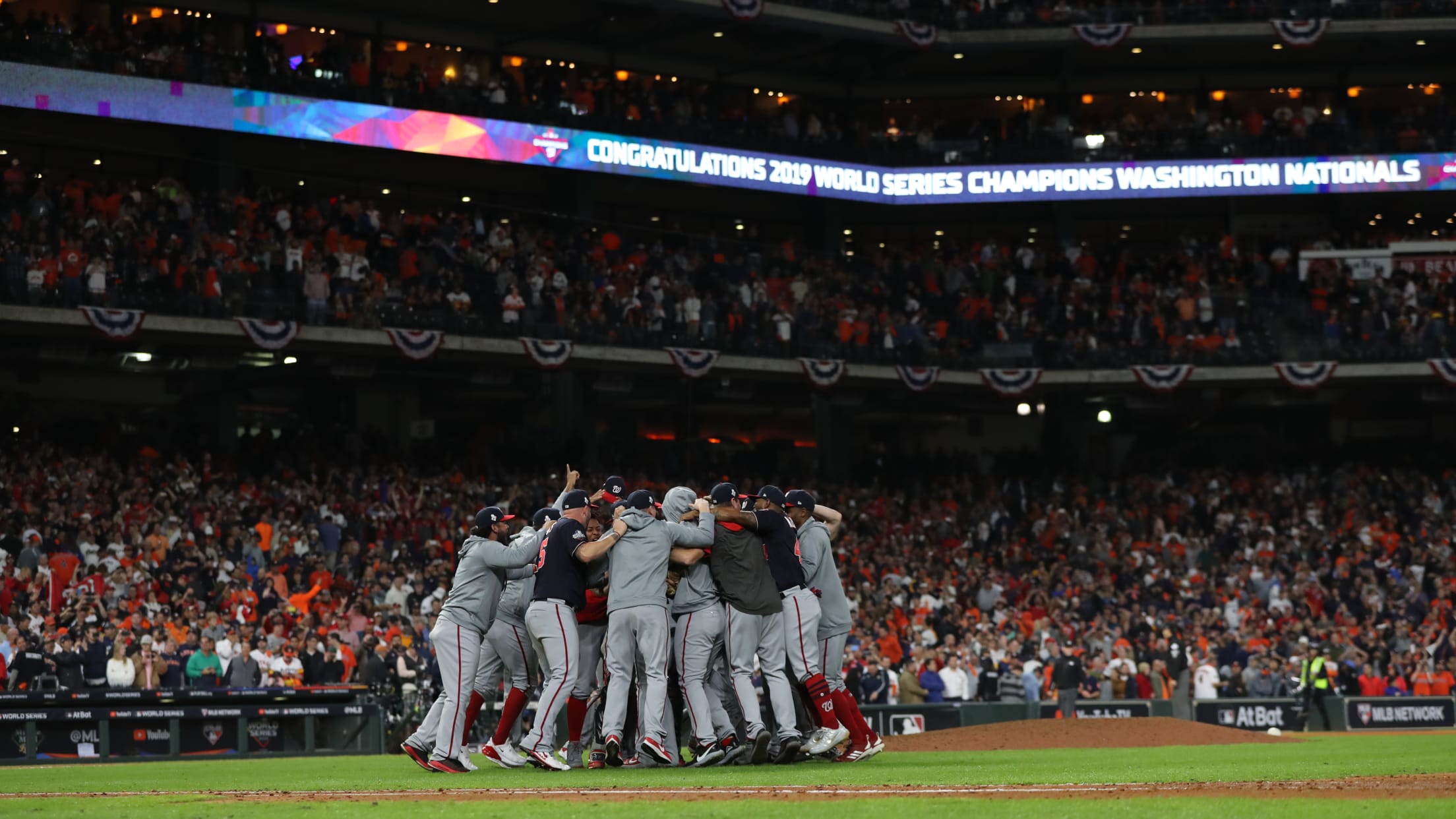 I mean, look at these guys.
Time to watch our favorite celebration of the #WorldSeries again. pic.twitter.com/YDZqaMqUZI

— Cut4 (@Cut4) October 31, 2019
They're pretending they're trucks. That's something best friends do during recess in second grade. That's something I used to do under the Thanksgiving table when I was five, until my dad yelled at me to go finish my mashed potatoes. That's also, apparently, what World Series champions do.
I know. I know it's not just truck noises and dance parties that got the Washington Nationals their first ever title. Juan Soto is a superstar. Max Scherzer and Stephen Strasburg are pitching gods. Veteran Howie Kendrick came out of nowhere to get clutch hit after clutch hit. Anthony Rendon is perhaps the best third baseman in the game. Hometown hero Ryan Zimmerman staved off elimination for the only team he's ever known.
They had offense. They had pitching. They had a fanbase that lived and died (and cried) with every single pitch.
But it was also those other things. Those extra things. Those dumb things only best friends do together. That chemistry and comfort and ability to just laugh, have a good time and not worry what other people might think of it. Even in the most pressurized of situations. Like, you know, making a children's song your city's anthem.
Or wearing ridiculous-looking sunglasses at night. Twerking shirtless in the clubhouse. Dancing by yourself. Running around with a light saber because you're a Star Wars nerd and you don't care who knows it. This stuff. What about just hugs? Just really long, really fun, really beautiful group hugs.
October 15, 2019
On paper, the 2019 Nationals weren't as good as the Red Sox last season. They weren't as good as the Astros in 2017 and, let's be honest, nobody thought they were as good as the juggernaut Astros this year. Hell, people thought they wouldn't get past the Brewers in the Wild Card Game (and they almost didn't). They faced an elimination game five times in the playoffs and won every single one of them. They were written off almost every time. Their season was supposed to be over back in May.
But they had Baby Shark. They had dance parties. They had a mix of older players (including the oldest and wisest), phenoms in the making, perennial All-Stars and madmen who would stop at nothing.
They had, and thoroughly enjoyed being around, each other. And sometimes that's all it takes.
Matt Monagan is a writer for MLB.com. In his spare time, he travels and searches Twitter for Wily Mo Peña news.
Teams in this article:
Players in this article:
Topics in this article: