Justin Turner had the star-studded bachelor party that you could only dream of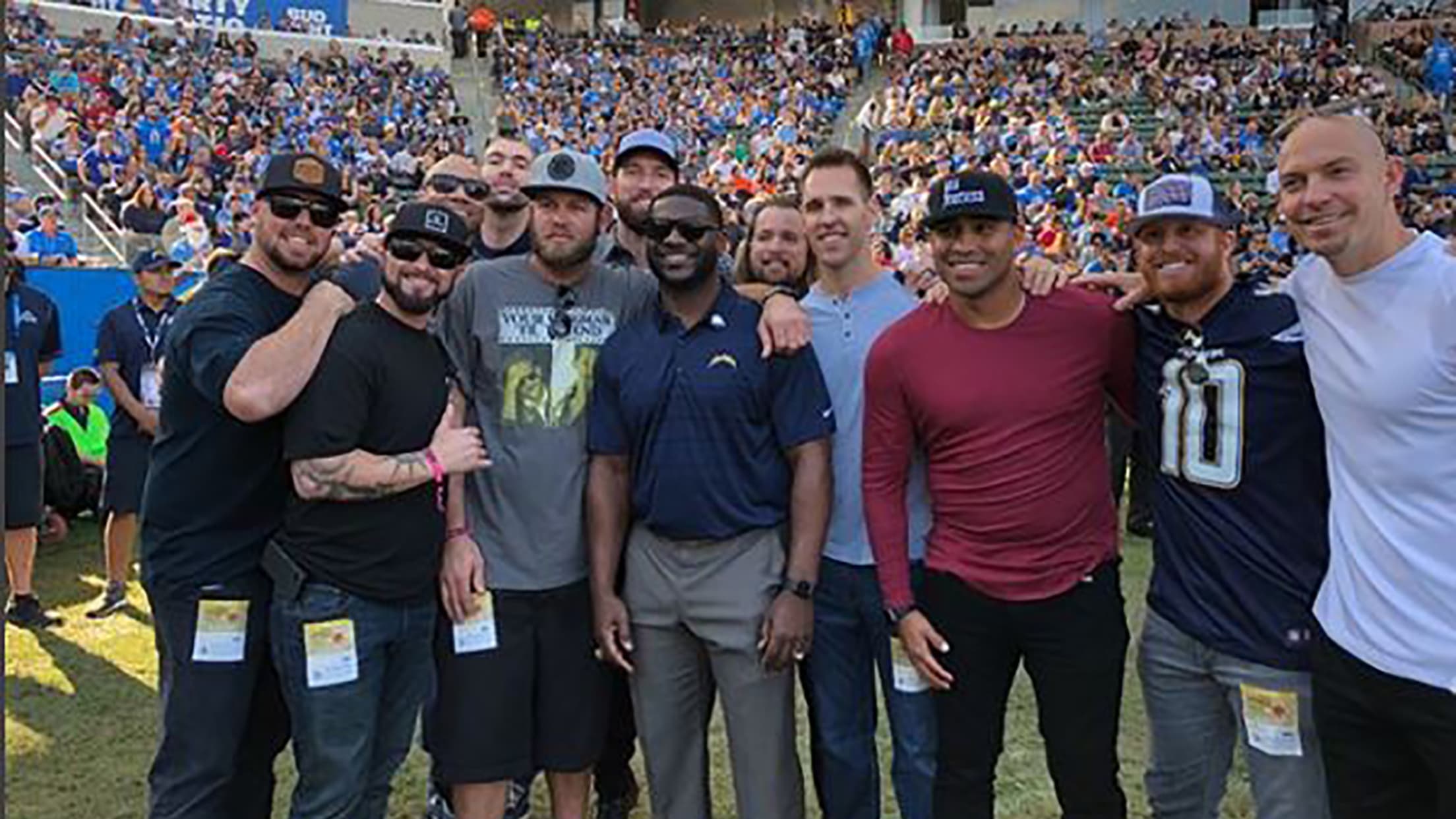 (Clair, Michael)
Justin Turner, Los Angeles' bearded jewel, put together the bachelor party of your dreams.
After assembling a group of great talents like former NFL players LaDainian Tomlinson and Shawne Merriman, NBA stars James Harden, Chris Paul, Bobby Brown and Larry Nance Jr., former Major Leaguers Josh Satin and Ricky Romero among others, Turner and his buds held a half-court shooting competition.
Harden and Paul even squared off with some cash on the line:
Rockets guards James Harden & Chris Paul had a half court shot competition for $200 with Dodgers Justin Turner watching... CP3 takes all. pic.twitter.com/64JXBHJOL2

— Andrew Martinez (@IamDrewInLA) December 4, 2017
The group then watched the Chargers defeat the Browns. Unfortunately, there was no beard-off between Turner and Harden because -- gasp -- Turner trimmed it.
First hanging out with fellow famous redhead Ed Sheeran (who plays Turner's walk-up song) and now this? Suffice to say, the Dodgers' third baseman is having quite the offseason.
(h/t FTW)
Teams in this article:
Players in this article: