Even Kawhi Leonard had to snap a photo of Mike Trout at the Blue Jays-Angels game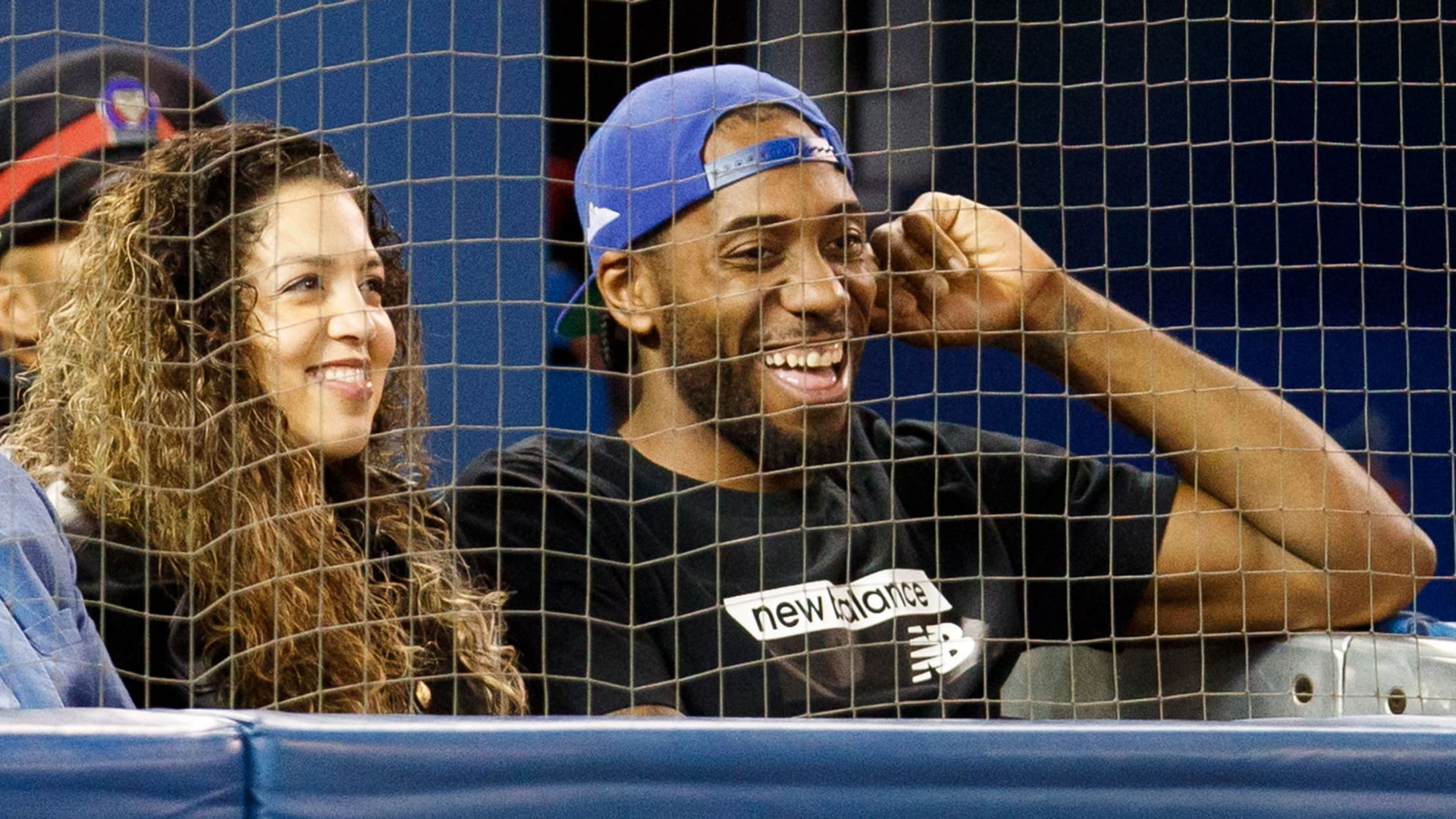 It's not every day that you get to see a living sports legend at his peak in person. Fans at the Blue Jays game on Thursday night were lucky enough to see two.
Mike Trout and the Angels were in town, and so was Kawhi Leonard, fresh off capturing the NBA Finals MVP en route to leading the nearby Raptors to their first championship. Toronto is so abuzz about Kawhi that they gave him a standing ovation while he walked to his front-row seats, even though it was the middle of an inning.
But Kawhi wasn't only at the game to watch some baseball. Having heard of Trout's feats from afar, he wanted to see the superstar for himself in person -- and get a photo of him at bat, too.
Kawhi Leonard is focused on Mike Trout, per source. pic.twitter.com/94dhxzNzSj

— MLB (@MLB) June 21, 2019
I feel you, Kawhi. I still remember taking an incredibly low-quality cell phone photo of my favorite player, Bernie Williams, at a Yankees game many years ago. It didn't matter that it was terrible. I was seeing Bernie, and it was great!
It's good to know that even when someone becomes such an icon that they can cause a scene as loud as this just for holding up a finger ...
Kawhi's HYPED! 😂 pic.twitter.com/HWaWYSY7Ed

— Cut4 (@Cut4) June 21, 2019
... they can still act just like any other fan when they're actually settled in.
Enjoy your time at the game, Kawhi.
Fun guy. pic.twitter.com/B4losIEOMD

— MLB GIFS (@MLBGIFs) June 21, 2019
Teams in this article:
Players in this article:
Topics in this article: