You don't need to be a Raptors fan to be moved by Joey Votto speaking about their first championship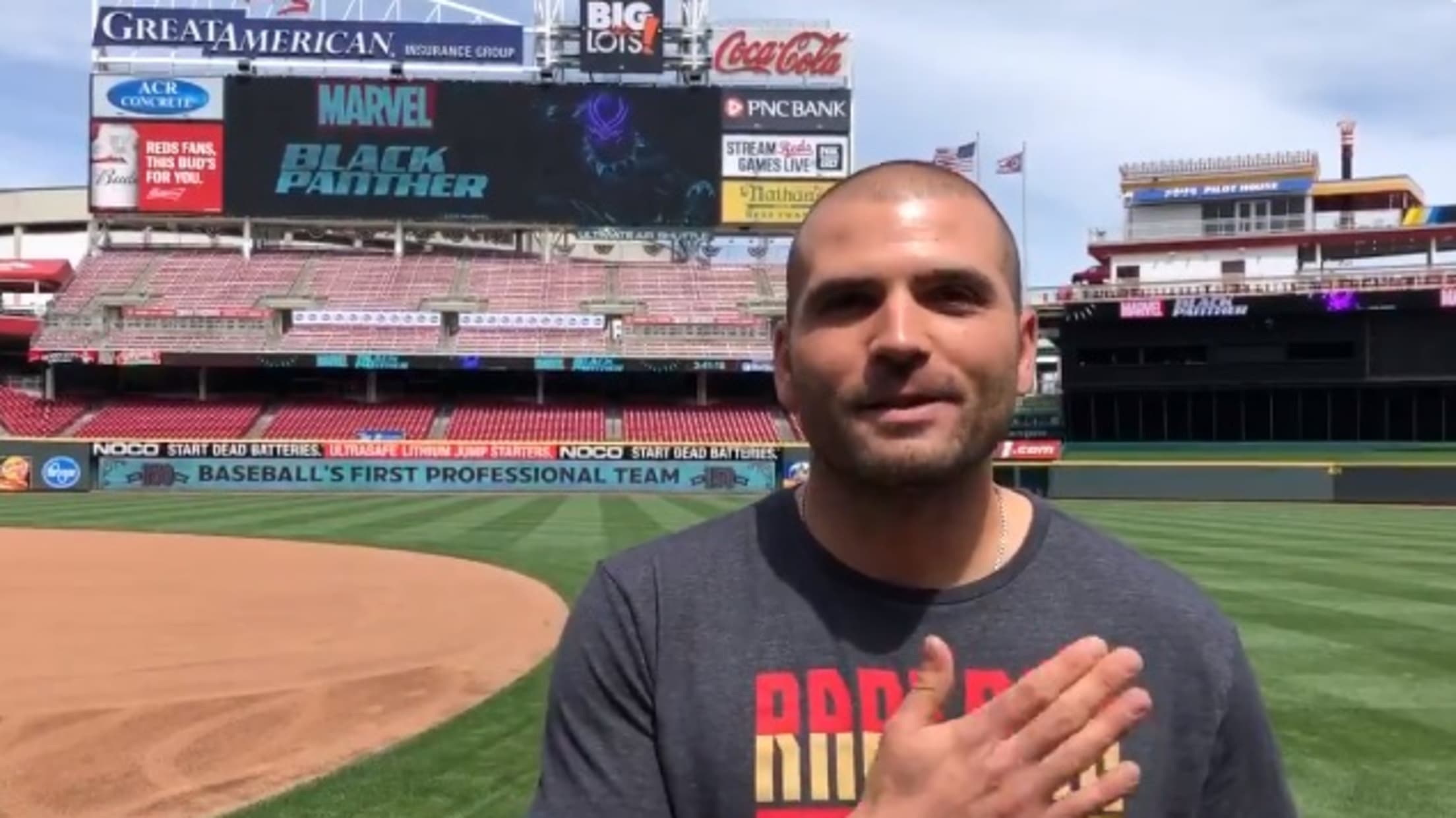 When the Raptors clinched their first NBA championship on Thursday night, it set off a raucous celebration in Toronto, the likes of which had not been seen since Joe Carter touched 'em all in 1993 for the Blue Jays. Of course, the exhilaration was not limited to just the Great White North, as Canadian basketball fans are seemingly everywhere. Even Cincinnati.
Joey Votto right now, probably. 🇨🇦 pic.twitter.com/PxW6IcgmsG

— Cincinnati Reds (@Reds) June 14, 2019
Toronto native Joey Votto has been a Raptors fan for as long as they've existed. He's been a season ticket holder and has occasionally been spotted courtside during the offseason.
Naturally, he was thrilled when the Raptors won the title, and in a video issued by the Reds on Friday afternoon, he tried to put 24 years of emotional investment into words, thanking just about everyone involved in the organization:
Dear @FredVanVleet, @pskills43, @DGreen_14, @MarcGasol, @sergeibaka, @Klow7, @kawhileonard and the @Raptors... pic.twitter.com/6B4Wq9BY7x

— Cincinnati Reds (@Reds) June 14, 2019
Anyone who has seen their favorite team win it all can relate to this feeling. It's almost impossible to truly express it, but Votto did a pretty darn good job if you ask me.
The bribe of a free Presto pass for Finals MVP Kawhi Leonard if he returns to Toronto in free agency was the cherry on top. How can you say no to this man, Kawhi?
Teams in this article:
Players in this article:
Topics in this article: