Joey Votto wants to see Yasiel Puig cartwheel to first base after his next walk-off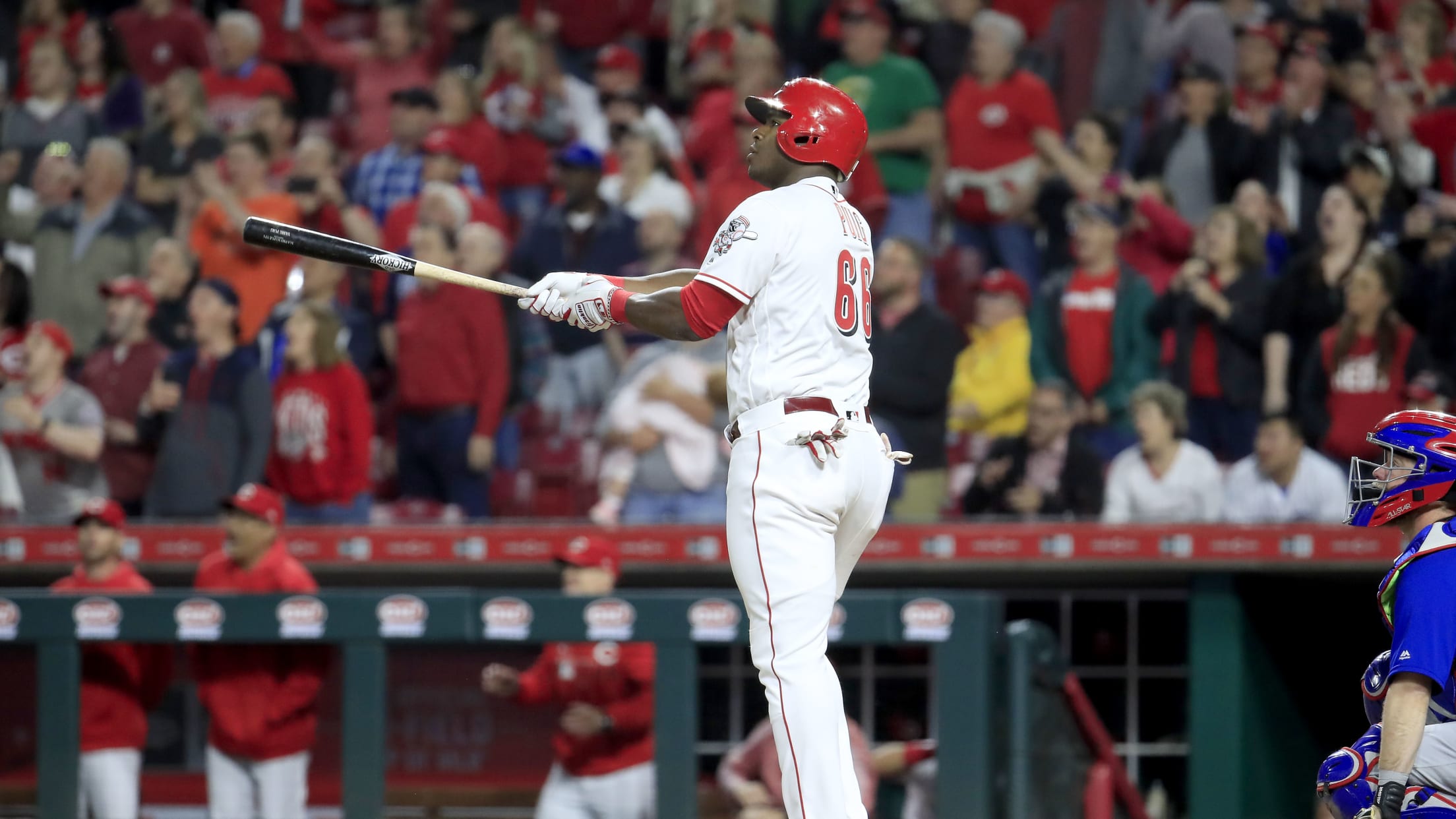 Yasiel Puig and the city of Cincinnati have had a lot of fun together since the Reds acquired everyone's favorite booty-shaker over the winter. But Wednesday night saw their best moment yet: With the bases loaded and the score tied in the bottom of the ninth against the rival Cubs, Puig strode to the plate and promptly obliterated a walk-off base hit.
And, because this is Yasiel Puig we're talking about, you know there was some celebrating afterward. Specifically some bat flipping:
🗣️ Let 🗣️ the 🗣️ kids 🗣️ play! #BornToBaseball pic.twitter.com/ok44EpP9pC

— Cincinnati Reds (@Reds) May 16, 2019
Good distance, great extension, held his follow-through -- a solid flip all around. Still, it's not anything we haven't seen from Puig before. He's been at this a while now; is it too much to ask for him to keep innovating? Not according to Joey Votto it's not:
Joey Votto on Puig's bat flip: "Bat flip rules are very, very loose these days. I think any walk-off situation warrants anything. I think if he'd cartwheeled to first base, we would have been happy about that too."

— C. Trent Rosecrans (@ctrent) May 16, 2019
I'm not sure how long it would take someone to cartwheel the 90 feet to first (this is what Statcast's for, right?). I'm not even sure that Puig knows how to cartwheel. All I know is that I now need to see him try.
Teams in this article:
Players in this article:
Topics in this article: