Confirmed: Ken Griffey Jr.'s golf swing is (almost) as smooth as his baseball swing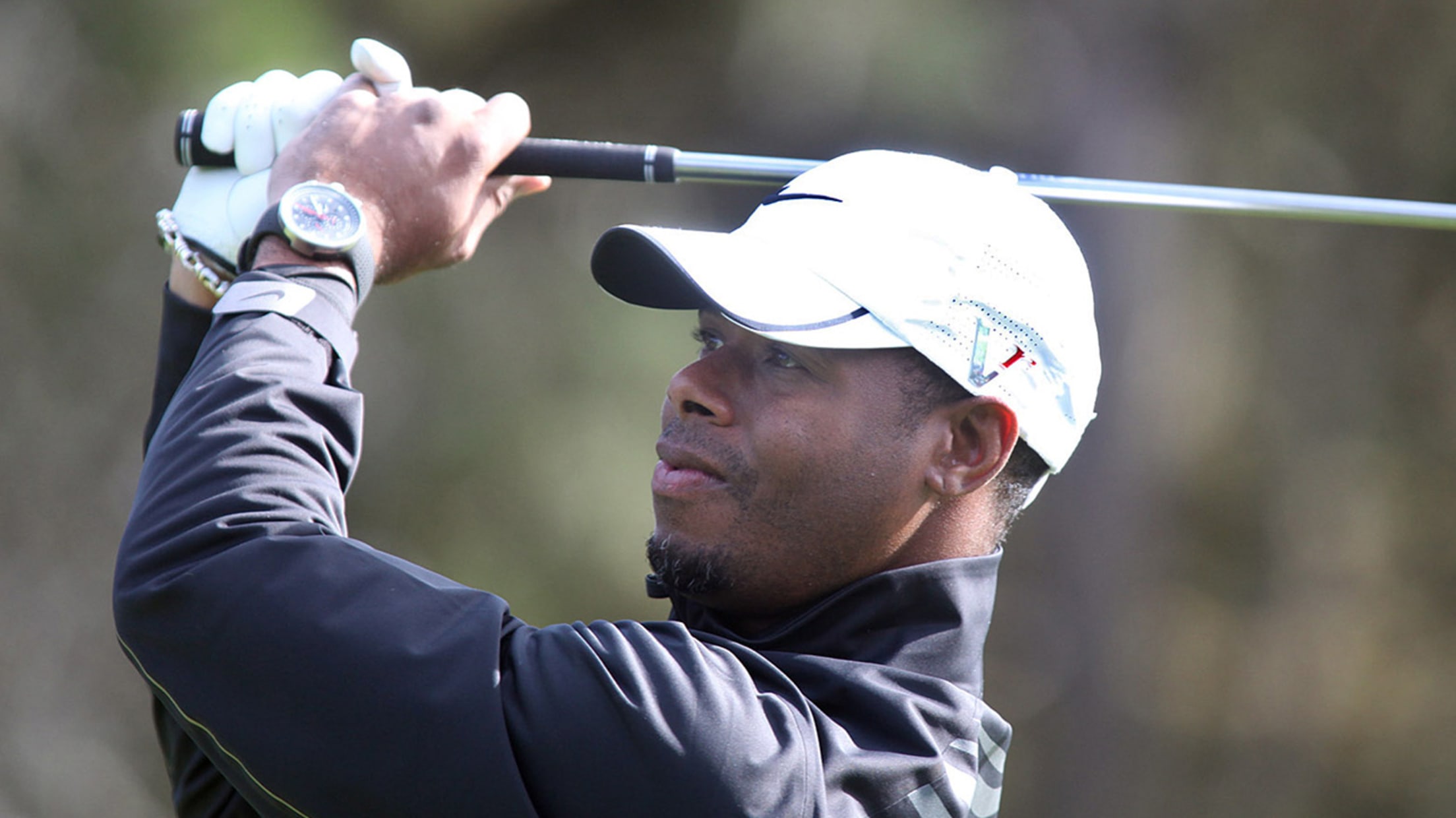 Baseball player Ken Griffey Jr. watches his shot during the first round of the AT&T Pebble Beach National Pro-Am on the Poppy Hills Golf Course in Pebble Beach, Calif., on Thursday, Feb. 12, 2009. (AP Photo/David Royal) (David Royal/AP)
Over his 22 years in the Major Leagues, we grew to love just about everything about Ken Griffey Jr.: the backward hat, the smile, the video game. Even his Hollywood heel turn was impossibly charming. But above all, we loved the swing.
My word, that swing. It was, quite literally, a work of art -- it seemed to flow outside of normal time and space, untouched by the flaws of man. You would've sworn Griffey had been swinging that way since he was born.
Alas, it's been a few years since the world has seen it in action. At the PGA Tour Quicken Loans National Pro-Am on Wednesday, though, we got the next best thing: Griffey on the golf course. And while it's not quite the same, we still feel confident proclaiming that the Kid could be the greatest golfer in the world if he wanted.
Still the prettiest swing around. pic.twitter.com/7egcAkltaj

— Joon Lee (@joonlee) June 22, 2016
Wait, we need a closer look at that.
The Kid. pic.twitter.com/iumkmXNSIz

— Joon Lee (@joonlee) June 22, 2016
That's probably the only swing we're going to be seeing out of Griffey anytime soon. As he explained during his practice round, he's sworn off baseball-related activities for a little while -- for the public good.
Q: "Ken , do you play softball now?"
Ken Griffey Jr: "Nah, I don't want to decapitate anyone."

— Joon Lee (@joonlee) June 22, 2016