Kirby Yates' dog is the cutest monster I've ever seen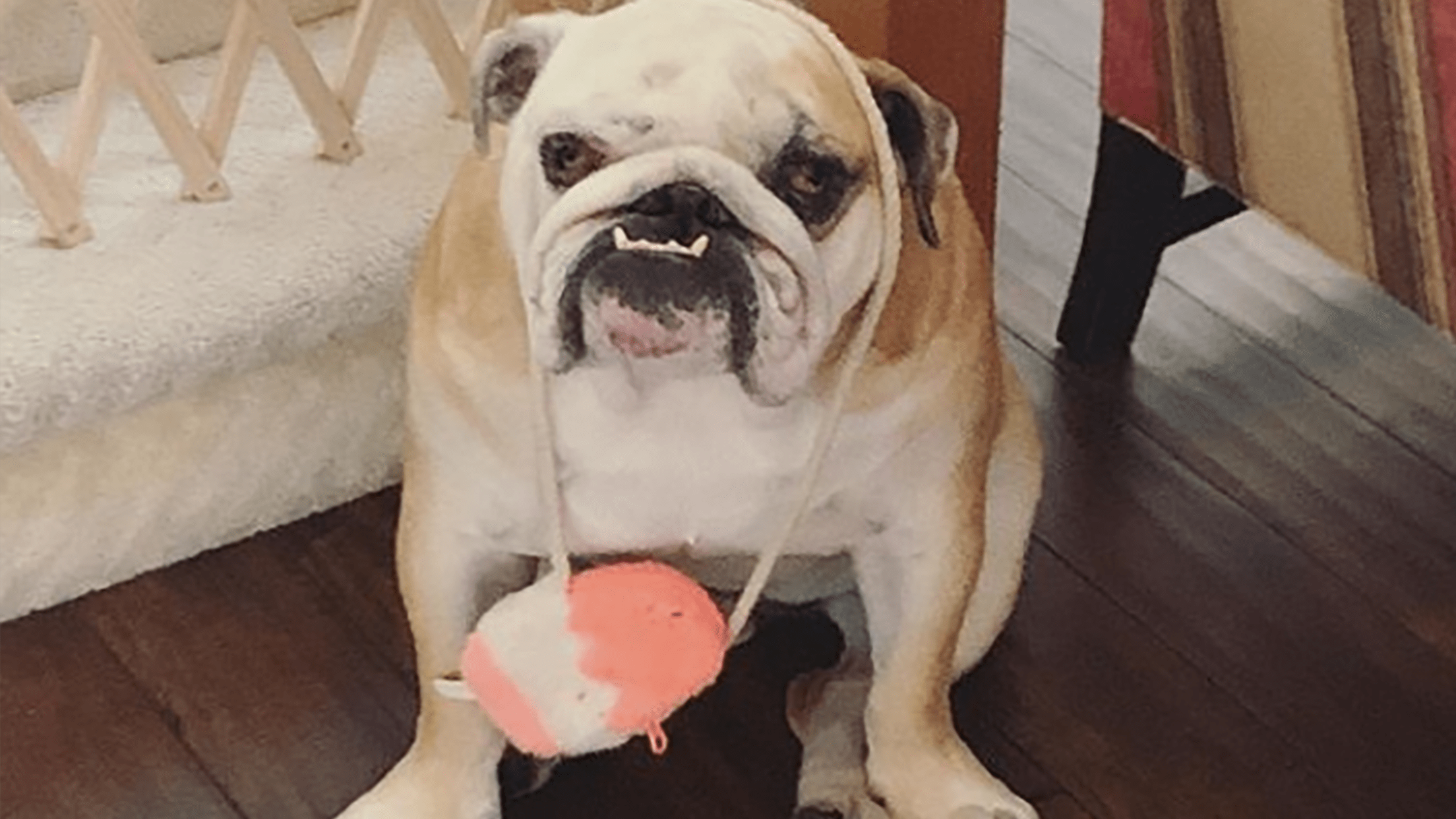 Most dogs you see on the internet are adorable fluffballs seemingly crafted in a laboratory to hit your brain's frontal "aww" cortex. These Instagram-ready creatures have the little black button eyes, wagging tails and seem to always be smiling.
But there is a whole world of adorable dogs out there that look nothing like this, and still all you want to do is grab them and pet them and snuggle them and watch them be real weirdos 24 hours a day. Padres' reliever Kirby Yates' bulldog belongs in this second camp.
With the most fitting name possible, Sir Chubbs was captured looking, well, like a monster. An adorable, slobbering goofball of a monster, but a monster nonetheless.
Now granted, I've taken plenty of photos in my life where I look exactly like this -- eyes going in different directions, face all screwed up -- but when it happens to me, no one wants to grab me and squeeze the heck out of my droopy face. That's what I want to do with this sweet pup.
Going through Yates' Instagram, I've also found plenty of photos where this dog is looking fresh and more traditionally adorable. Like when Chubbs was dressed for a formal event:
Or when this absolute unit had to get his zoomies out:
Or just needed a nap, his face folds all scrunching together:
Of course, there are days when he is a little monster:
Yes. Every dog is perfect -- even (or especially) when they look anything but.
Michael Clair writes for MLB.com. He spends a lot of time thinking about walk-up music and believes stirrup socks are an integral part of every formal outfit.
Teams in this article:
Players in this article:
Topics in this article: