C'mon, Rhys Hoskins, your dog cleats are making the rest of us pet owners look bad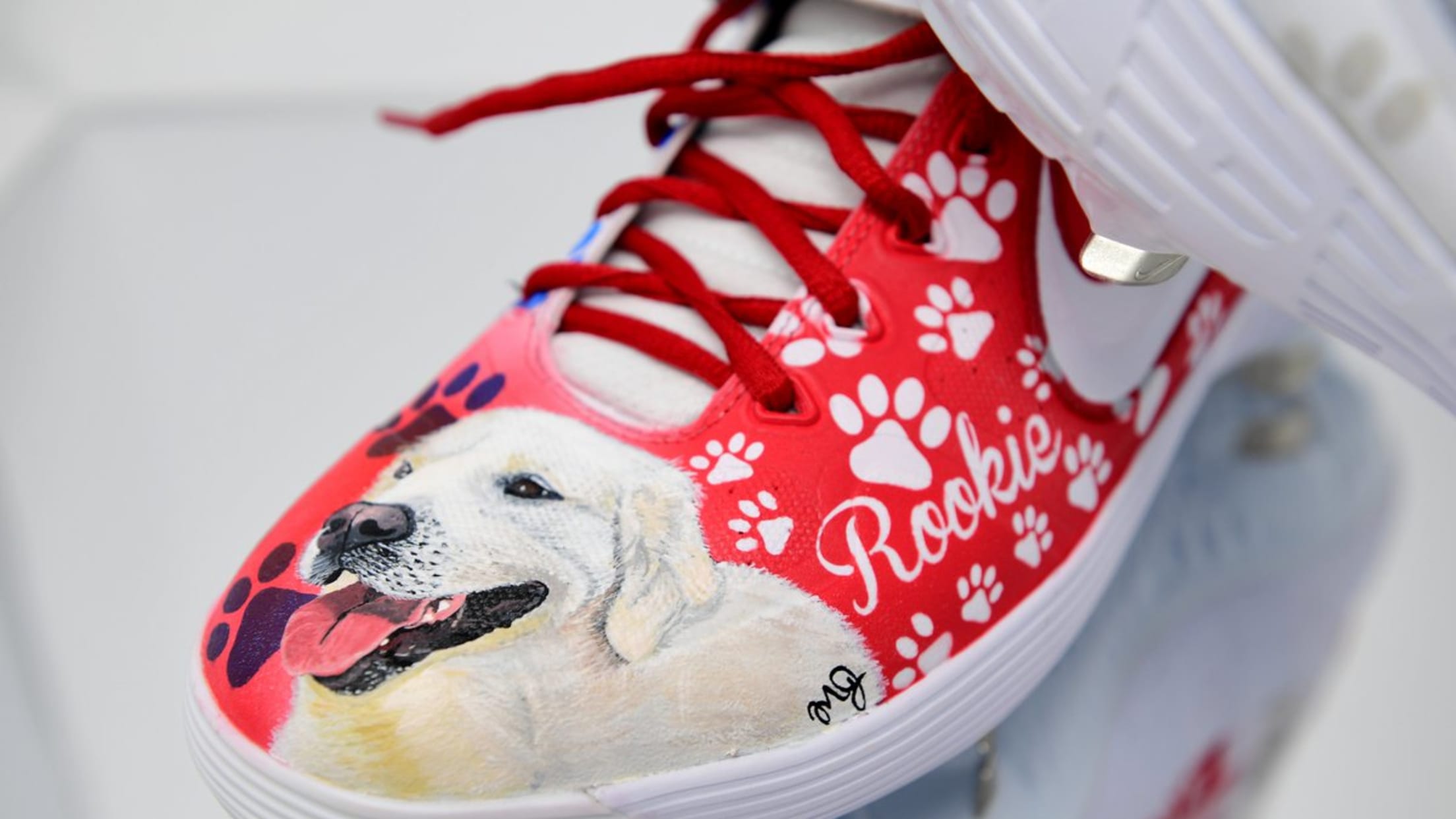 If you have a pet, your "fur baby" is likely the center of your universe, unless you have kids (high-five, fellow childless millennials!)
Given the chance to express their creativity this weekend for Players' Weekend, some baseball stars opted for cleats adorned with tributes to their children, favorite childhood television programs, and the like.
But one man -- burly Phillies slugger and top-shelf MLB "Dog Dad" Rhys Hoskins -- took things to the next level with his footwear.
LOOK. AT. THOSE. CLEATS. THERE'S. A. DOG. ON. THEM.
And not just "a dog." I don't mean to disparage the glory of Rookie, arguably one of the goodest good boys around these days. Please don't @ me over that intentional grammar tweak.
We spent the day with Rookie & his dad @RhysHoskins.

Hit ▶️ for maximum good-boy-ness. 🎾 pic.twitter.com/eDCL4PWeGP

— Subscribe to Cut4 on YouTube!!!! (@Cut4) March 15, 2019
I have to come clean, though. This display from Hoskins makes me feel ... inadequate. I don't have a dog, nor am I technically a "dog dad." My cat, Kylo, though, acts as much "like a dog" as you could expect a cat to act. He's affectionate-bordering-on-needy and always wants attention -- the antithesis of what people usually think a cat will be.
And yet -- I don't have Kylo painted on my shoes. You probably don't have your cat/dog/fish/lizard/bunny/bird on your shoes, either. Rhys Hoskins has his dog on his shoes, though. He's making us all look bad, and we should probably step up our game a little bit.
Oh, and did I mention he also has amazing Rookie socks, too?
THE GOODEST SOCKS EVER pic.twitter.com/yD4qmE4LGq

— Philadelphia Phillies (@Phillies) July 26, 2019
Is Rhys the best Dog Dad ever? I'm not saying that, but I'm also not not saying it, either.
Teams in this article:
Players in this article:
Topics in this article: