LeBron James would like you to know that the Dodgers' Taco Thursday is officially a thing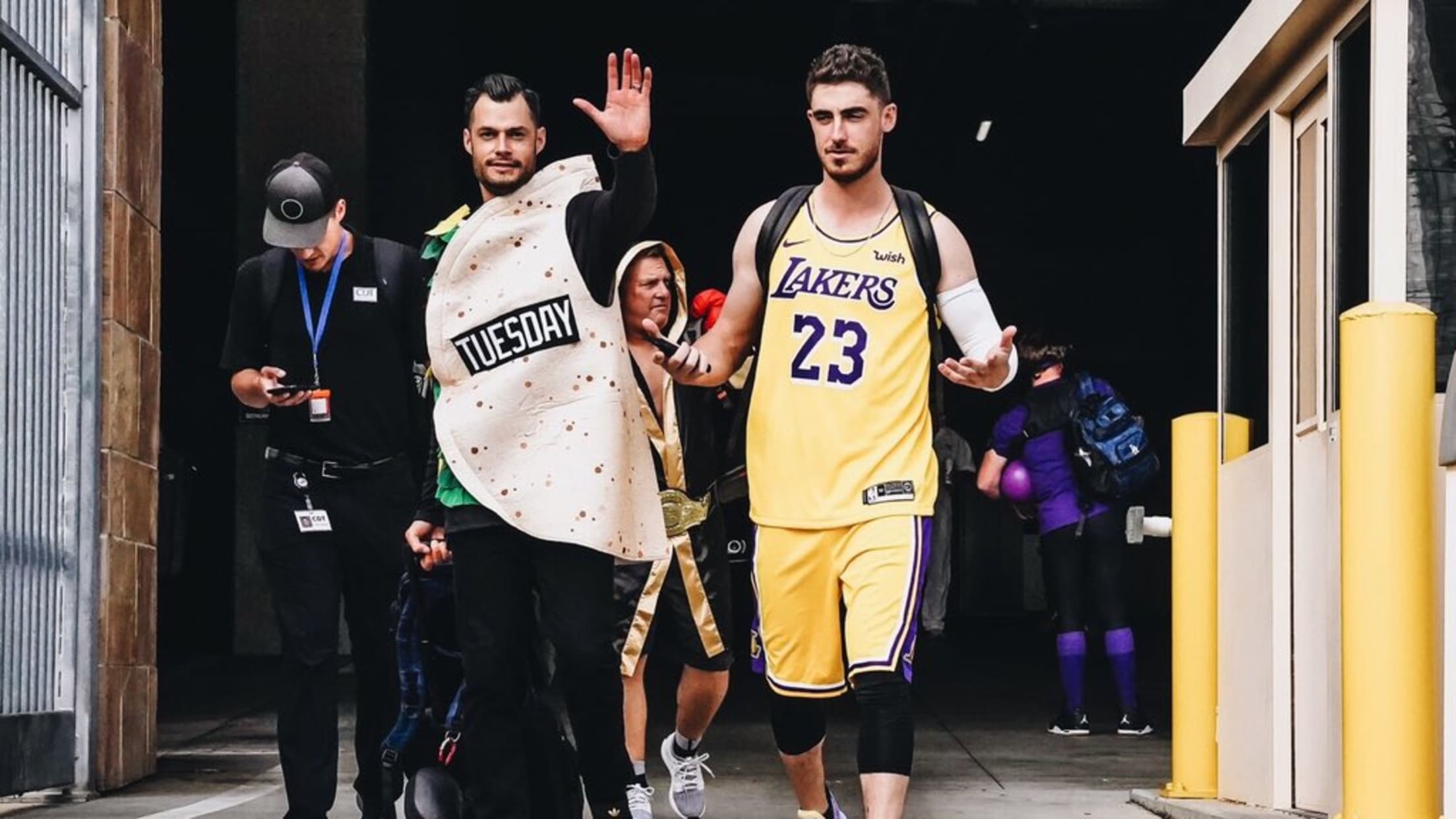 By now, you probably know about Taco Tuesday. And, if you know about it, you undoubtedly love it -- cheap tacos are a yummy highlight of the week and maybe even serve as an anchor on an otherwise chaotic calendar. It's LeBron James' favorite holiday for a reason.
But, on Thursday, the Dodgers threw King James' -- and all of our -- world into disarray when Joe Kelly dressed up as a taco for the team's costume road trip ... on a Thursday. To make everything more confusing, he exited the stadium next to Cody Bellinger, who was dressed as LeBron himself.
So, of course James had to weigh in on the issue. His initial reaction seemed somewhat dismissive of Kelly's attempt to celebrate Taco Tuesday on a day that was not Tuesday.
LeBron James appreciated Cody Bellinger & Joe Kelly's tandem LBJ/Taco Tuesday costumes on the Dodgers' road trip today. (via James' IG) pic.twitter.com/cPn1GioFtf

— Adrian Garro (@adriangarro) September 27, 2019
But the King has had some time to think things over. You know, let the concept of a Taco Thursday stew around in his head a little bit. Guess what? The King decrees that Taco Thursday is a royal idea indeed.
Hey @Cody_Bellinger & Joe Kelly. 🌮@KingJames approves! #LakeShow x #LABleedsBlue pic.twitter.com/pGLuR1yYd2

— SportsNet LA (@SportsNetLA) September 27, 2019
One could suggest this is the beginning of a slippery slope. First, we're letting Thursday also be the taco day. What's next? Wednesday? Where does it stop? I think LeBron's ruling on the matter would argue that it's totally fine if we slip down that slope. In fact, maybe it's about time we do.
So, thank you to Joe Kelly and the Dodgers for spreading the ethos of Taco Tuesday to Thursday. And, thank you to LeBron for endorsing it and opening the possibility that every day of the week may one day become a day for tacos.
Teams in this article:
Players in this article:
Topics in this article: