With Ichiro moving to the front office, let's look back on his transition to the Majors
On Thursday afternoon, the Mariners announced that Ichiro Suzuki will transition to an advisory role with the team for the remainder of the 2018 season. This comes just over 17 years after the last major transition in Ichiro's life -- from Japan to the United States. It turns out, he's pretty good at transitions.
Before he even reported to Spring Training as a Mariner, Ichiro showed that he would fit in Seattle just fine ... by showing up to a Sonics game: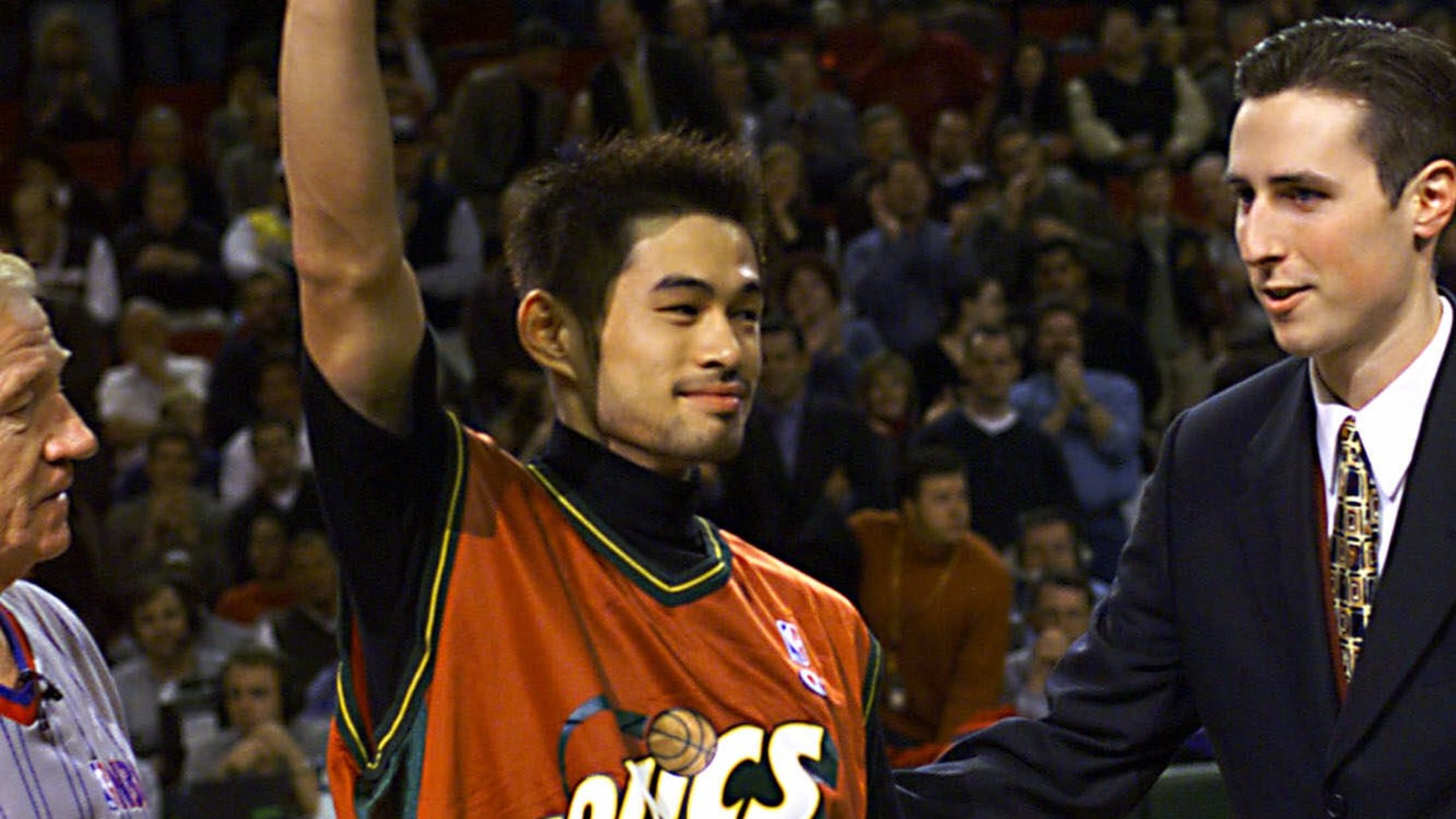 When he arrived at Spring Training a few months later, he showed that he was hip to the fashion trends sweeping the nation at the time:
Ichiro arriving at #MarinersST in 2001, and 17 years later. pic.twitter.com/VNr83oyd6Y

— Seattle Times Sports (@SeaTimesSports) March 7, 2018
And when he took the field, he rocked a stylish sweater (for the time) and a backwards cap as a possible homage to another legendary Mariners outfielder: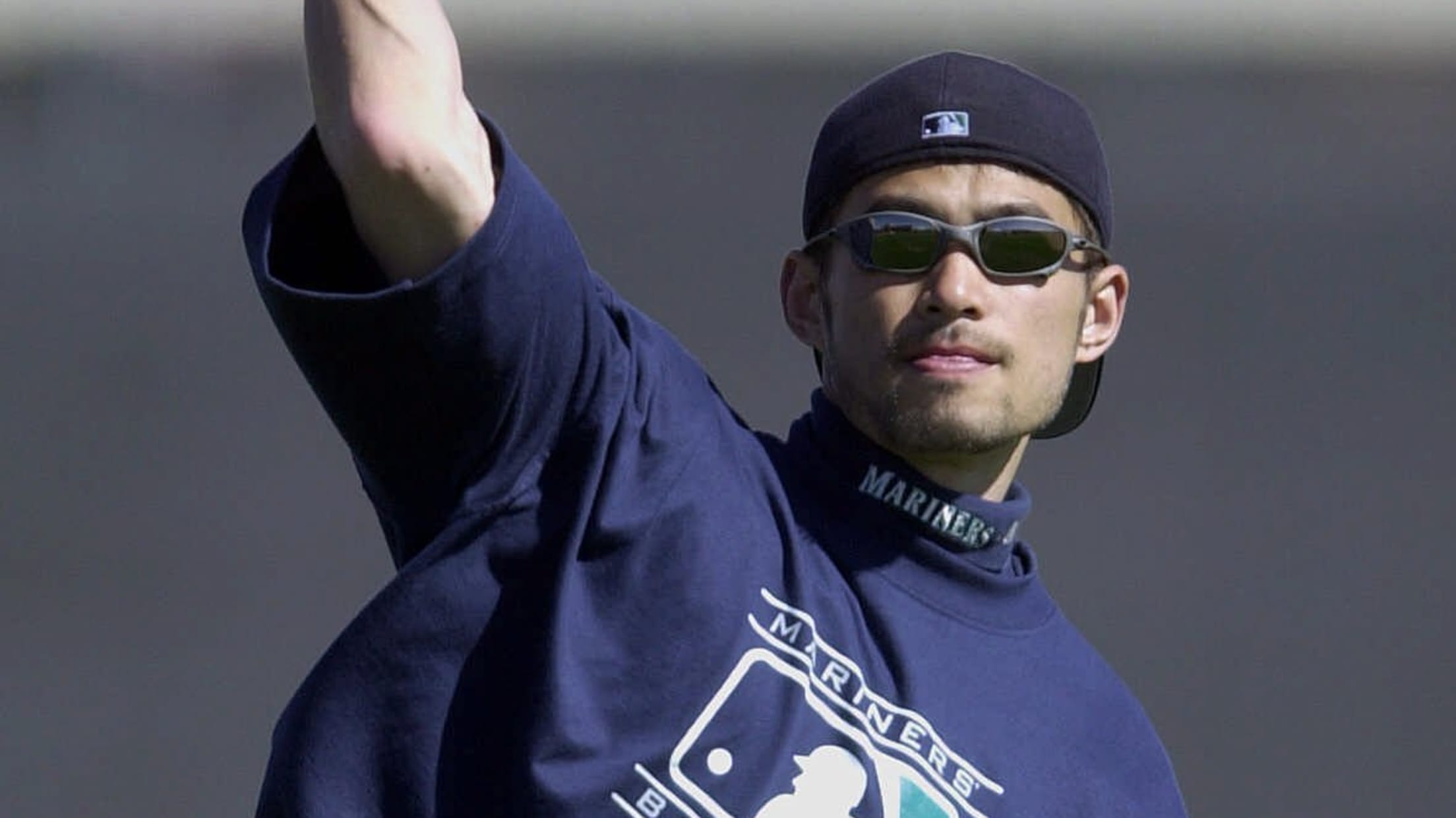 OK, so he transitioned well off the field. What about on the field? Well, in his first game in the Majors, he notched the first hit of his MLB career with a grounder right back up the middle. There were plenty more -- 3,088 more, to be exact -- where that came from.
Ichiro kept hitting through the entire first half of 2001. His .345 batting average and 28 stolen bases at the midseason mark earned him a starting spot in the All-Star Game, which just so happened to take place in Seattle. His first at-bat of the game was against former Mariner Randy Johnson. Ichiro used his speed to get on base and then take another:
Somehow, Ichiro was even better in the second half of 2001, hitting .356 and adding another 28 stolen bases. That earned him not only the American League Rookie of the Year Award, but also the AL MVP Award. He showed up to that press conference as he showed up to Spring Training: with perfect fashion sense.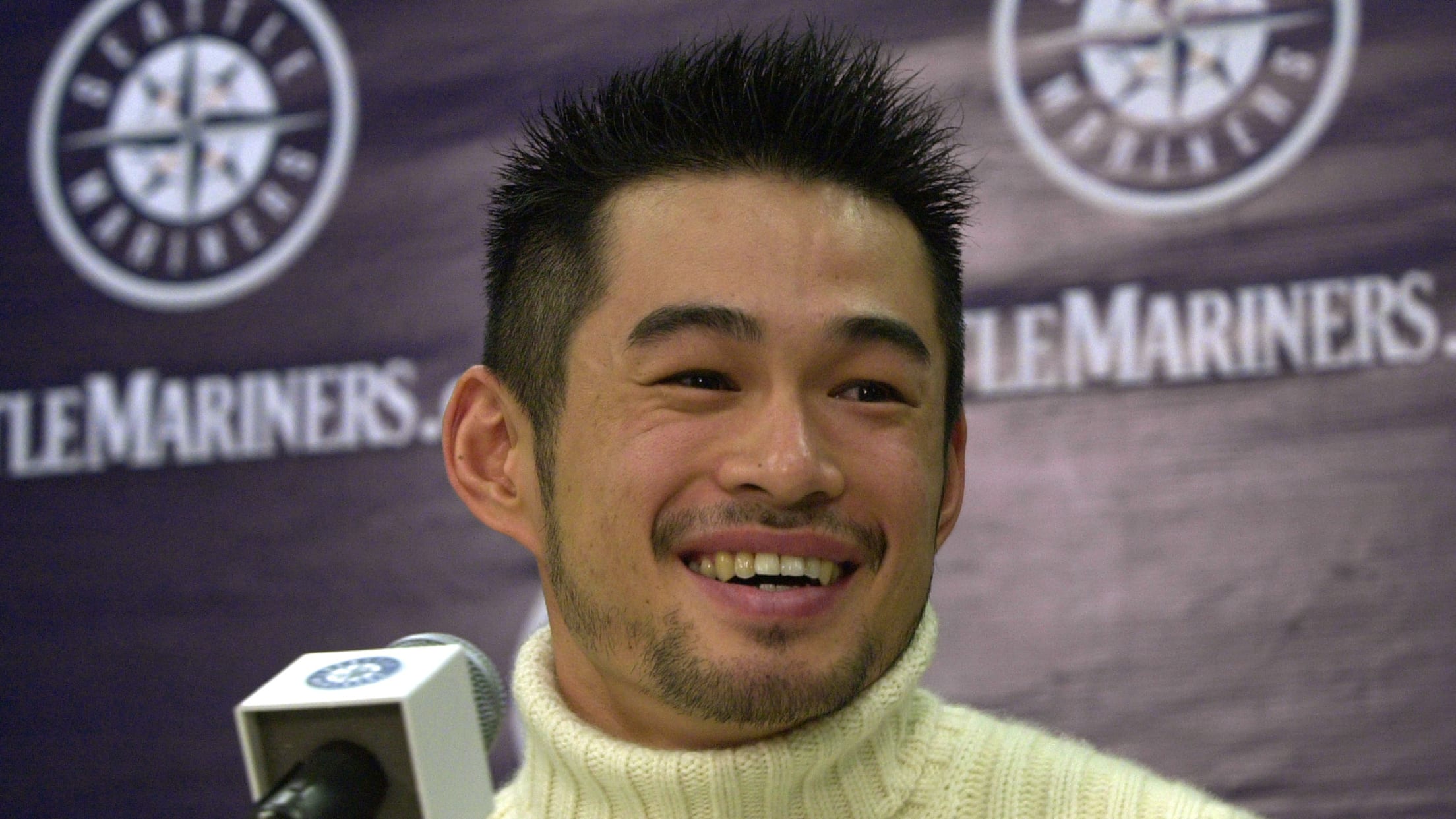 Clearly, Ichiro had few difficulties making the major transition from Nippon Professional Baseball to the Major Leagues. Given the way he handled moving all the way across the Pacific Ocean, he should make a move upstairs to the front office look like a piece of cake.
Teams in this article:
Players in this article: