The Mariners celebrated Edwin Diaz's 50th save by offering fans haircuts, 'Diaz-style'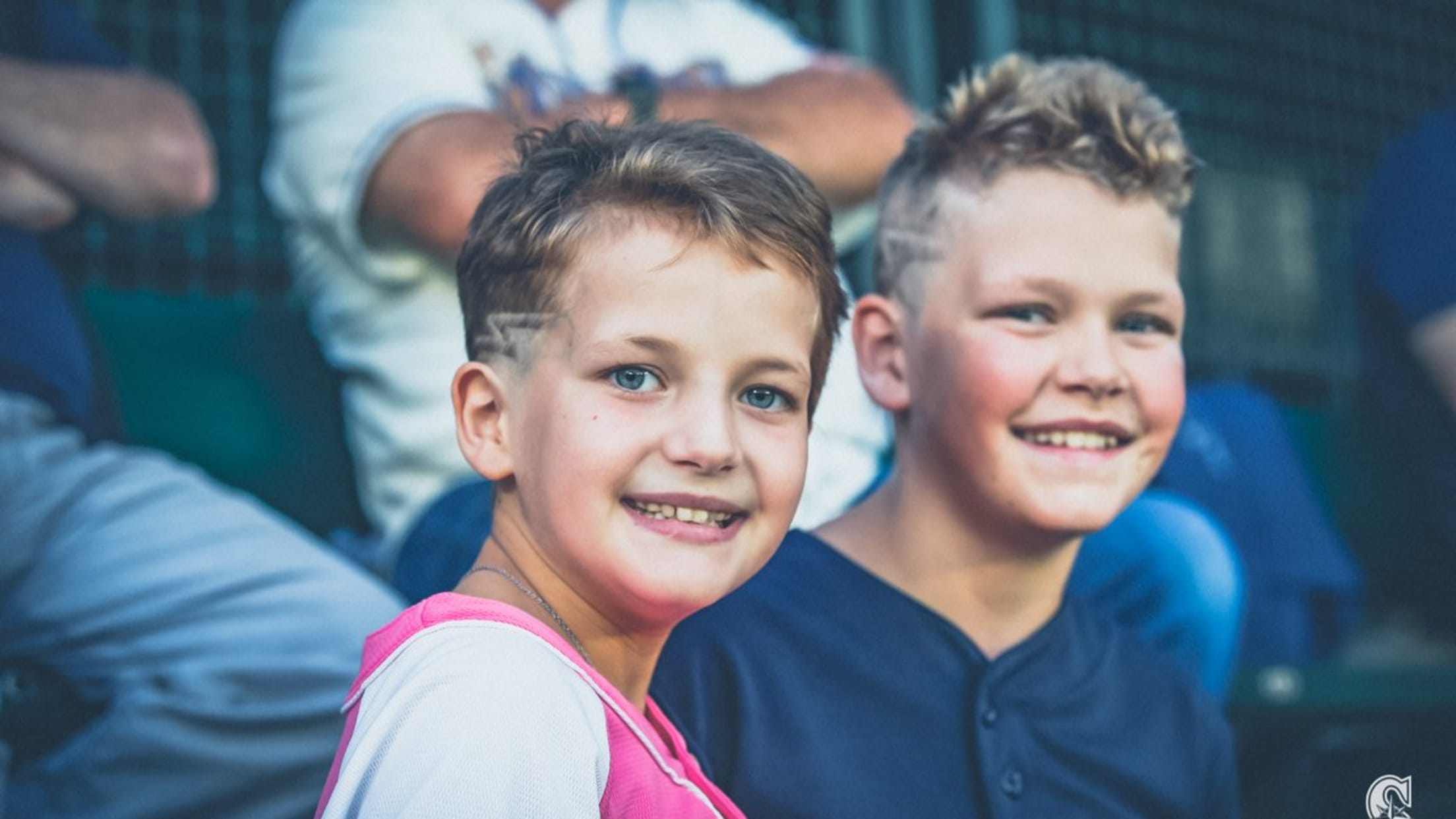 On Aug. 25, Edwin Díaz became the first closer in Mariners history to notch a 50-save season, securing a remarkable milestone and forcing his manager, Scott Servais, to adopt his haircut in accordance with a preseason bet.
The Mariners wanted to share the fun with their fans too, so during their 2-1 win on Monday, they offered a special promotion: Electric Eddie's Ticket Special. The deal included a T-shirt, allowed fans to sit in the Electric Eddie's Barber Shop sections in left and center field and -- most importantly -- to get a haircut at Electric Eddie's that matched Diaz and Servais.
Perfect. Diaz notching save No. 52 at the end of the game was just the icing on the cake.
One fan even offered a glimpse at the haircut process:
This thread delivers! pic.twitter.com/KZfpZ7bj2s

— Stew (@Stewjw21) September 4, 2018
Others also took to social media to share their new looks, and the Mariners later tweeted some of their favorites:
Couldn't let the little guy be the only one with the fresh @EdiDiaz44 cut! Possibly the best @Mariners promo ever!!! 😎😁 #WhereiRoot #GoMariners pic.twitter.com/uGgkl99oGo

— John-Mario Rice (@MarioRice82) September 4, 2018
Fresh Shaves & Big Saves: #ElectricEddies! #WhereIRoot #GoMariners! pic.twitter.com/U74eNy5uEV

— C&S (@cookandsonbats) September 4, 2018
It was a great day for Electric Eddie's Barber Shop but it's time to shut things down. @EdiDiaz44 will pitch the 9th. Mariners lead 2-1. #TrueToTheBlue pic.twitter.com/U6brHl7oi1

— Seattle Mariners (@Mariners) September 4, 2018
Without a doubt, these haircuts are all Diaz-approved.
Teams in this article:
Players in this article: