Mark Canha and Liam Hendriks were pumped up to open the clubhouse doors for the San Jose Sharks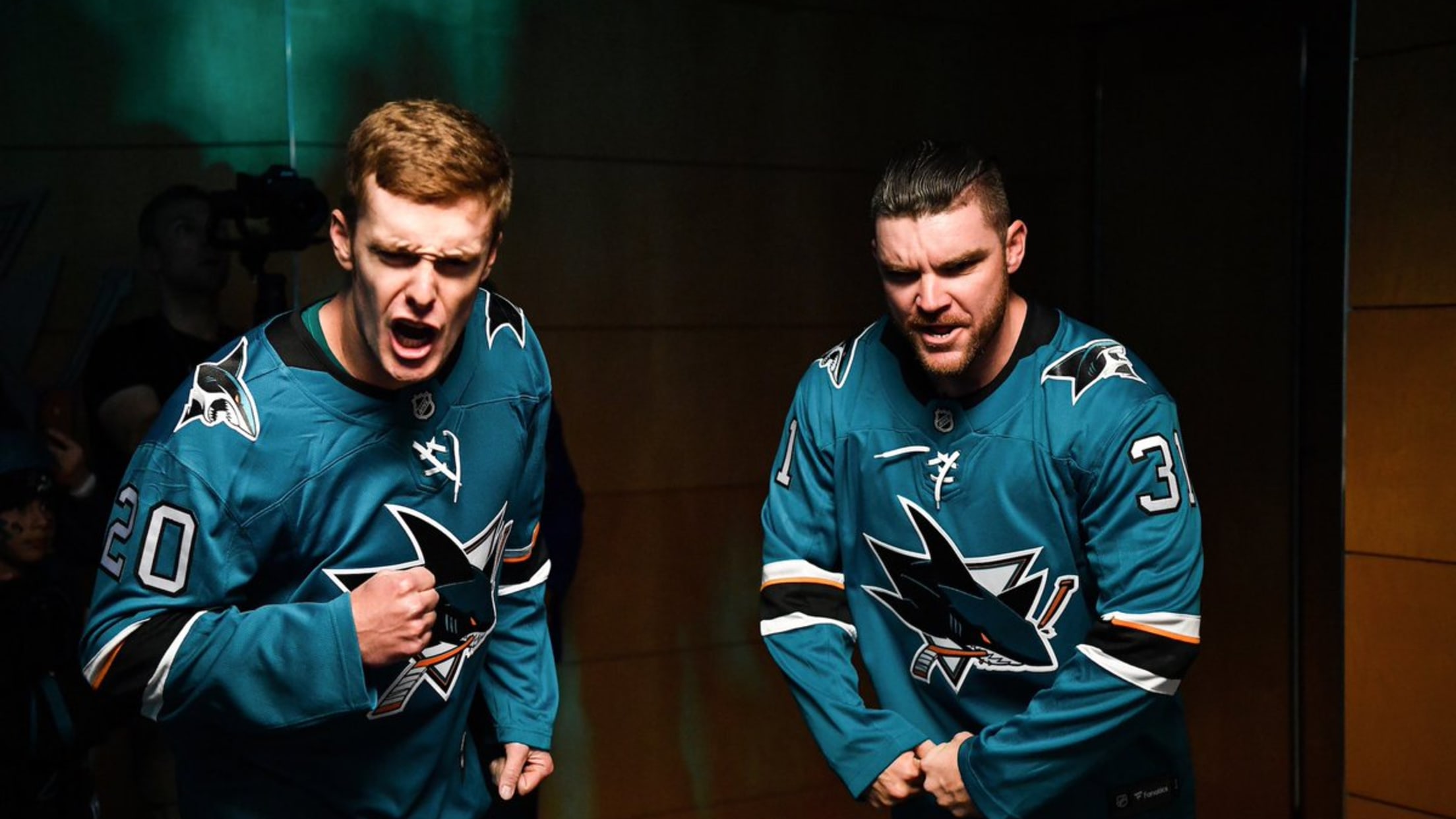 When a team's season is on the line, it has two options: It can either let the pressure of the moment weigh it down or it can get fired up and feed off the energy of the high stakes.
On Thursday night, the San Jose Sharks took on the Las Vegas Golden Knights facing elimination in Game 6 of the NHL playoffs and they chose to use the pressure as motivation. In that regard, they got some assistance from some Bay Area neighbors: Liam Hendriks and Mark Canha of the A's.
Couldn't have only one of these guys open the doors tonight! 👏#BayAreaUnite | @Athletics pic.twitter.com/J042pbrd1t

— x - San Jose Sharks (@SanJoseSharks) April 19, 2019
The Sharks won, 5-2, to force a Game 6 and keep their season alive. We're not saying that was a direct result of Canha and Hendriks' pregame energy, but we're not saying that wasn't a factor either. Look at these photos. They at least deserve a hockey assist on this one.
.@outtadapakmark and Liam Hendriks are in #PlayoffMode pic.twitter.com/G4xVdZqs04

— Oakland Athletics (@Athletics) April 19, 2019
Eric Chesterton is a writer for MLB.com. He is an appreciator of the stolen base, the bunt against the shift and nearly every unconventional uniform design. He eagerly awaits Jamie Moyer's inevitable comeback.
Equipos en este artículo:
Jugadores en este artículo:
Temas en este articulo: