Noah Syndergaard thinks that Gritty is a terrible mascot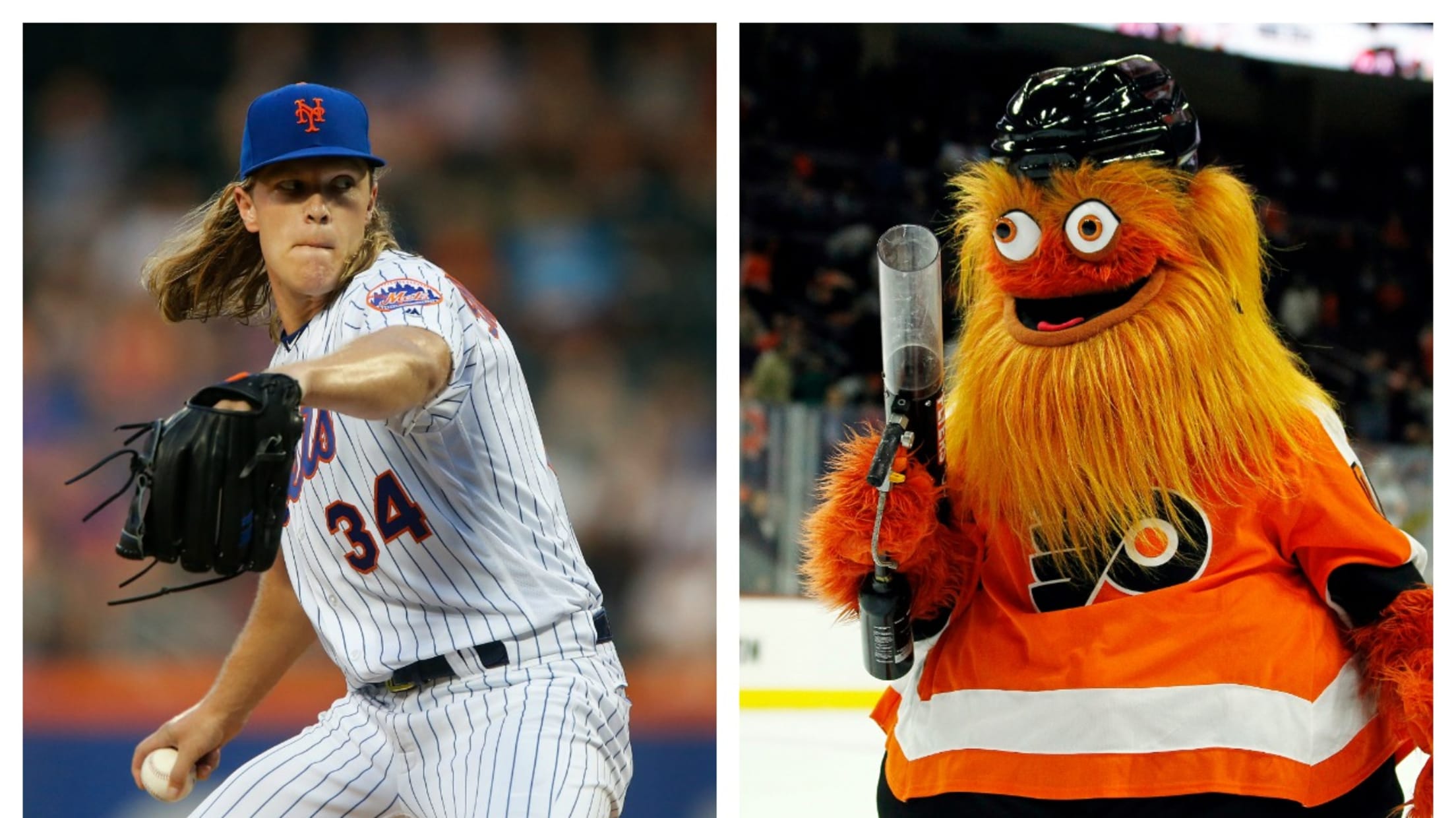 With their Spring Training officially wrapped up, the Mets were scheduled to fly from Florida to Syracuse, N.Y., on Monday night to hold an open workout for fans at the Carrier Dome. The team eventually made it, but not before mechanical issues delayed their plane on the tarmac for a few hours.
While we'd never wish travel issues on anyone, the mishap did allow Noah Syndergaard to field some questions on Twitter:
Tarmac Twitter Q and A-Go!

— Noah Syndergaard (@Noahsyndergaard) March 26, 2019
He offered his take on just about everything, from the MCU ...
Captain Marvel 😍

— Noah Syndergaard (@Noahsyndergaard) March 26, 2019
... to Tebow:
Over

— Noah Syndergaard (@Noahsyndergaard) March 26, 2019
But he reserved his spiciest take of the night for mascots. Thor typically reserves his scorn for Mr. Met, but on Monday night, he started a whole new beef entirely:
He sucks

— Noah Syndergaard (@Noahsyndergaard) March 26, 2019
While only the bravest among us would publicly besmirch the Flyers' anti-mascot in 2019, we're here to say that we stand with Syndergaard. The Phanatic has been looking weird and trolling everyone around him for decades now, and no one ever thought to turn him into a meme:
Teams in this article:
Players in this article:
Topics in this article: