The LA Kings took to the ice in Dodgers warmup jerseys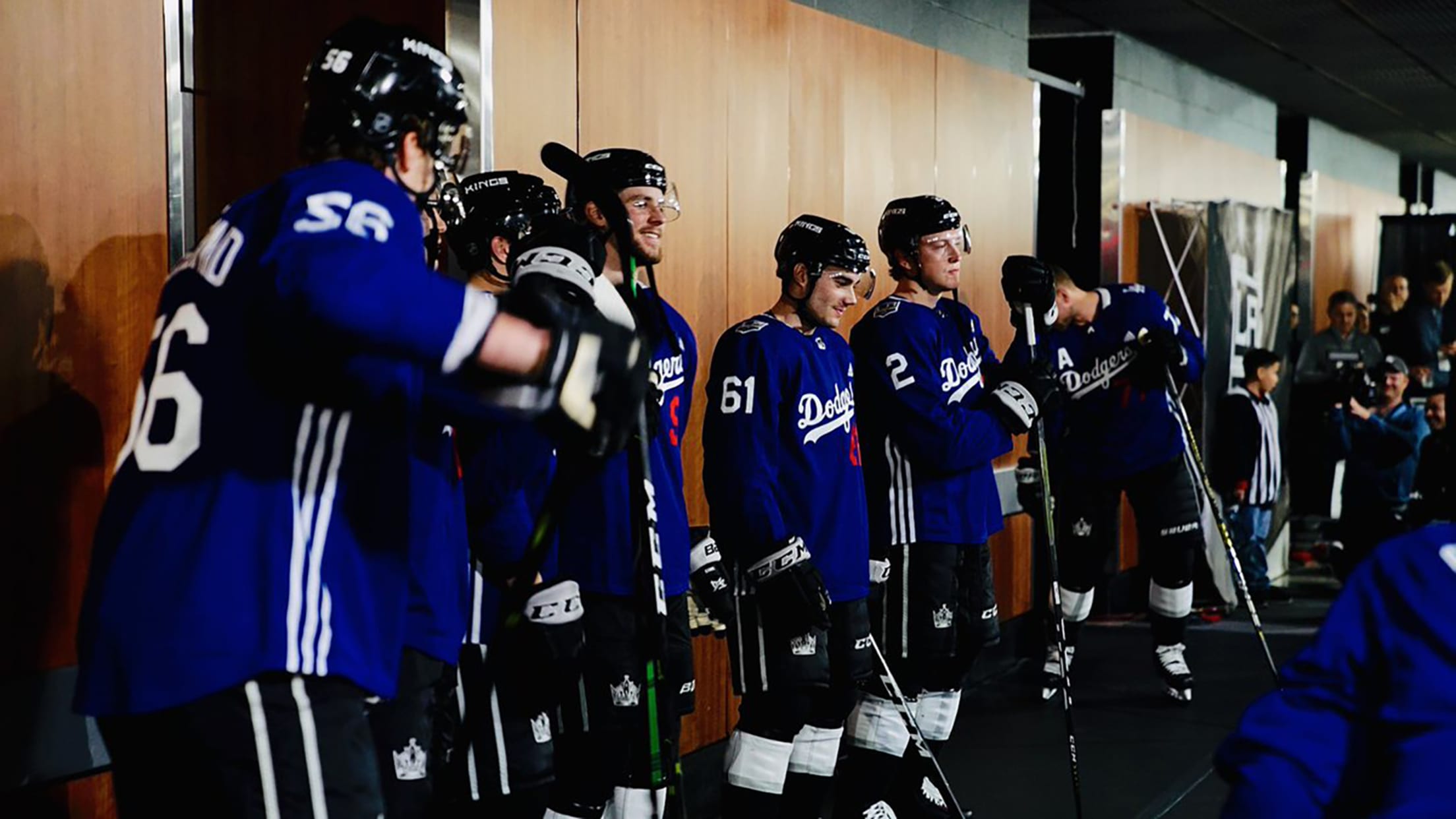 When it comes to sartorial excellence, it's hard to top the royal blue, white and touch of red in the Dodgers uniform. So, it only makes sense that the Los Angeles Kings like to don Dodgers warmup jerseys every year. I mean, their usual black-and-silver look is nice, but it's not Dodgers nice, ya know?
One of our favorite nights of the year ⚾️💙 #GoKingsGo pic.twitter.com/3tXlyj8G7d

— LA Kings (@LAKings) March 1, 2019
Nice threads, @LAKings. 🔥 pic.twitter.com/GTkYqNgstY

— Los Angeles Dodgers (@Dodgers) March 1, 2019
Former Dodgers greats Bill Russell and Steve Yeager were on hand to drop the puck:
The two long-time @Dodgers took to center ice and t̷h̷r̷e̷w̷ ̷o̷u̷t̷ ̷t̷h̷e̷ ̷f̷i̷r̷s̷t̷ ̷p̷i̷t̷c̷h̷ dropped the puck prior to the LA Kings game on Dodgers Night at STAPLES Center 🙌 pic.twitter.com/PDf6iqywg8

— LA Kings (@LAKings) March 1, 2019
Kings center Tyler Toffoli also answered some baseball-themed questions before the game. The biggest takeaway: He'd take the glorious red beard and home run swing of Justin Turner over Mike Trout.
"Turner, all day." - @tytoff16

You hear that, @redturn2? 💙 pic.twitter.com/p5F1NB62mv

— LA Kings (@LAKings) March 1, 2019
Turner was certainly appreciative of the nod:
I hear that!! I got @tytoff16 lighting up the 🚨 tonight!!! #GKG

— Justin Turner (@redturn2) March 1, 2019
Unfortunately, the Dodgers jerseys couldn't help the Kings. Mired in a difficult season and in 8th place in the Pacific Division, Los Angeles fell to the Dallas Stars, 4-3, in overtime. It has the Kings Twitter account looking forward to baseball season:
Is it Opening Day yet? pic.twitter.com/v5qzCfB9VV

— LA Kings (@LAKings) March 1, 2019
Michael Clair writes for MLB.com. He spends a lot of time thinking about walk-up music and believes stirrup socks are an integral part of every formal outfit.