Mark Melancon visited the site of the Polo Grounds to pay tribute to Giants history
Today, when you think of the Giants, you probably think of AT&T Park, a nice night on McCovey Cove or a massive flock of seagulls. But even though they've played in San Francisco since 1958, the team began its life in New York City.
Founded by John B. Day, the Giants played their first game in 1883. From 1891 to the day they moved west, they played in some iteration of the Polo Grounds. That's where Bobby Thompson hit his "shot heard 'round the world" and where Willie Mays made his famous catch.
On Monday, the Giants were back in town to play the Mets, and All-Star reliever Mark Melancon (who was recently placed on the 10-day DL) took some time to visit the site of the old Polo Grounds. The park is no longer standing (it's been replaced with housing projects), but you can still walk up the John T. Brush stairway, which once led to the ticket booths behind home plate.
At the base of the steps, Melancon met with lifelong Giants fans, and spent time with them talking about the club's history. "This is a neat experience for me," he said. "The amount of people that came out, and are true to the fanbase from across the country, and who keep this group together, is different. So I like to come and see that."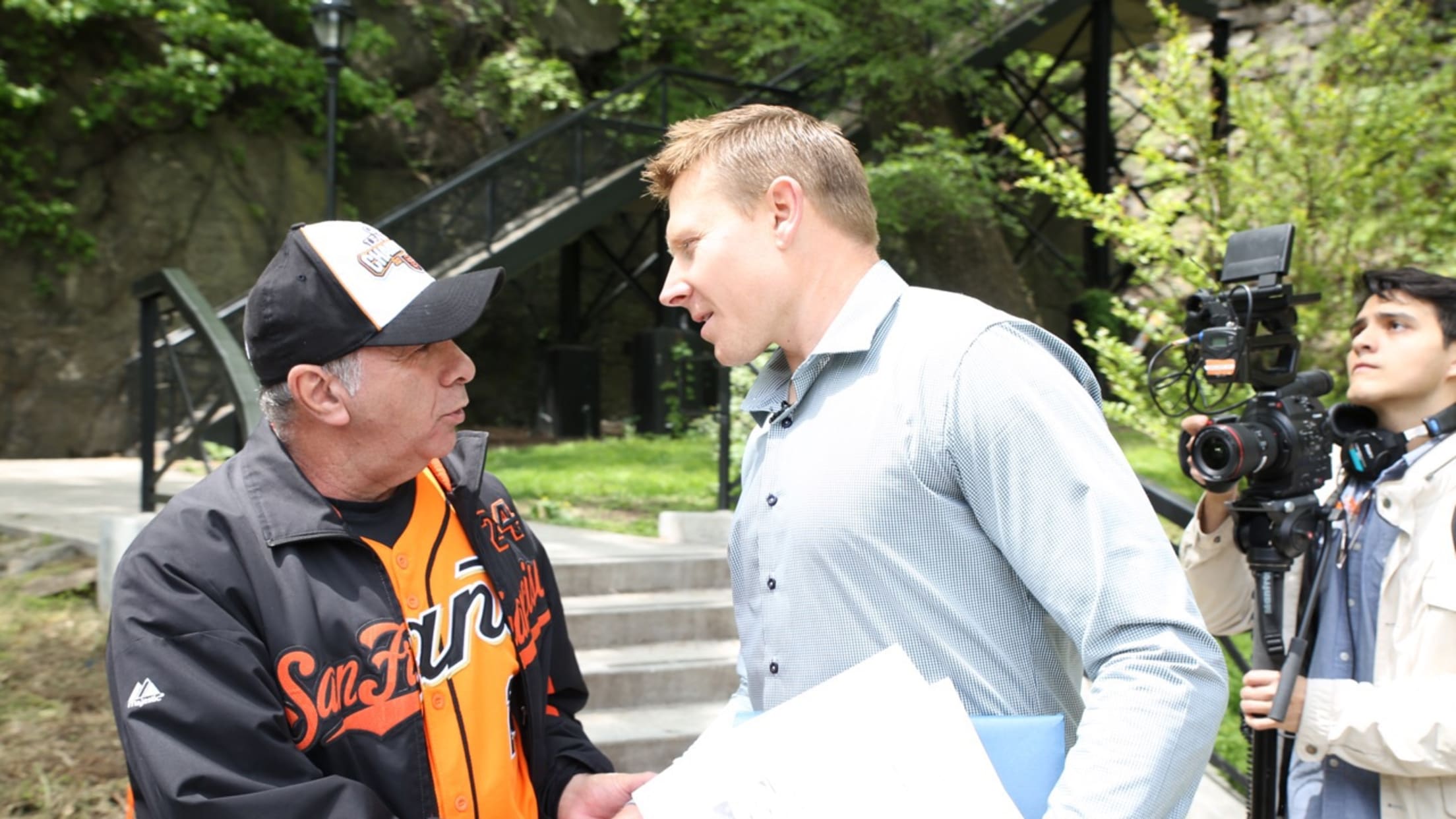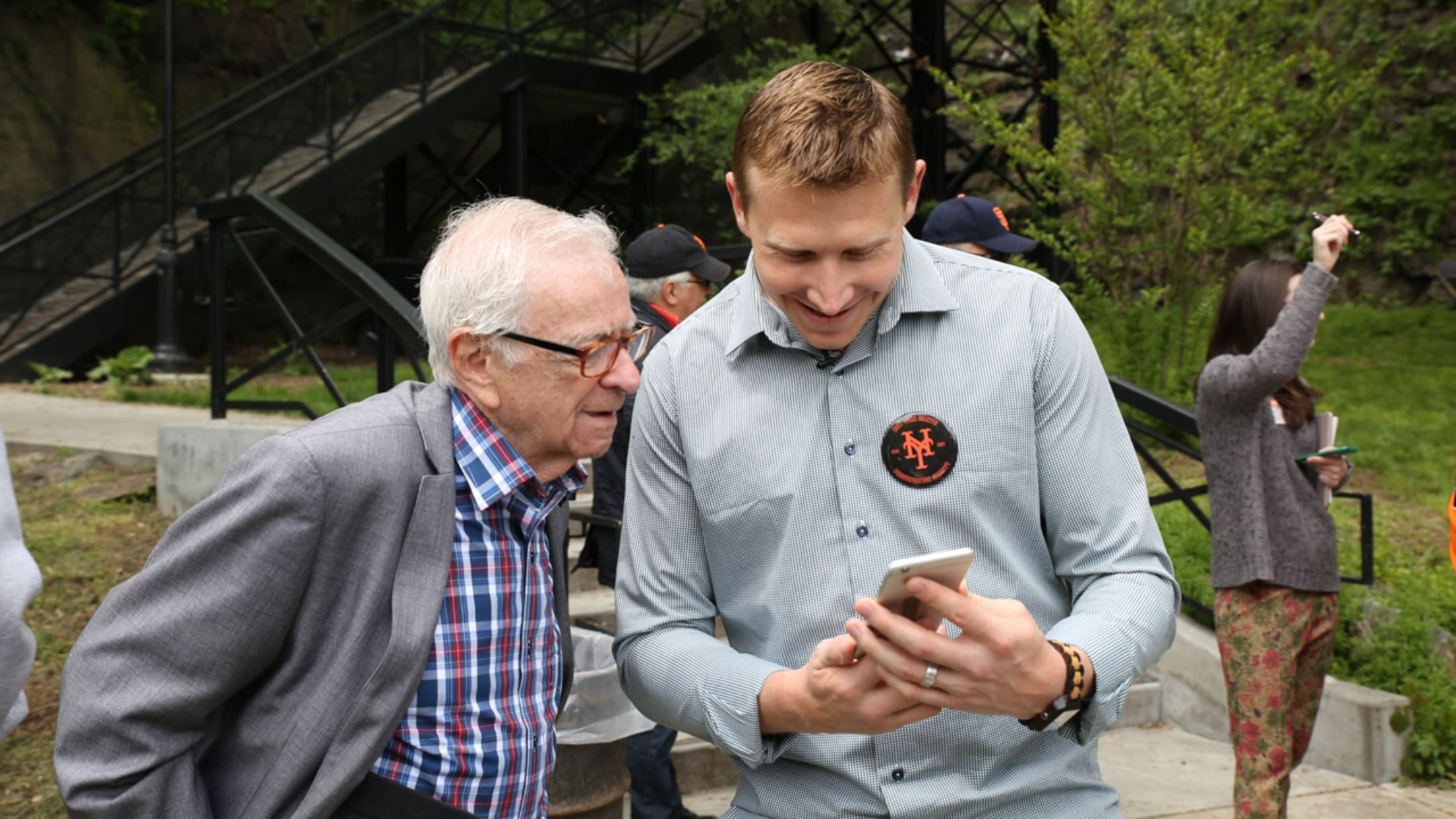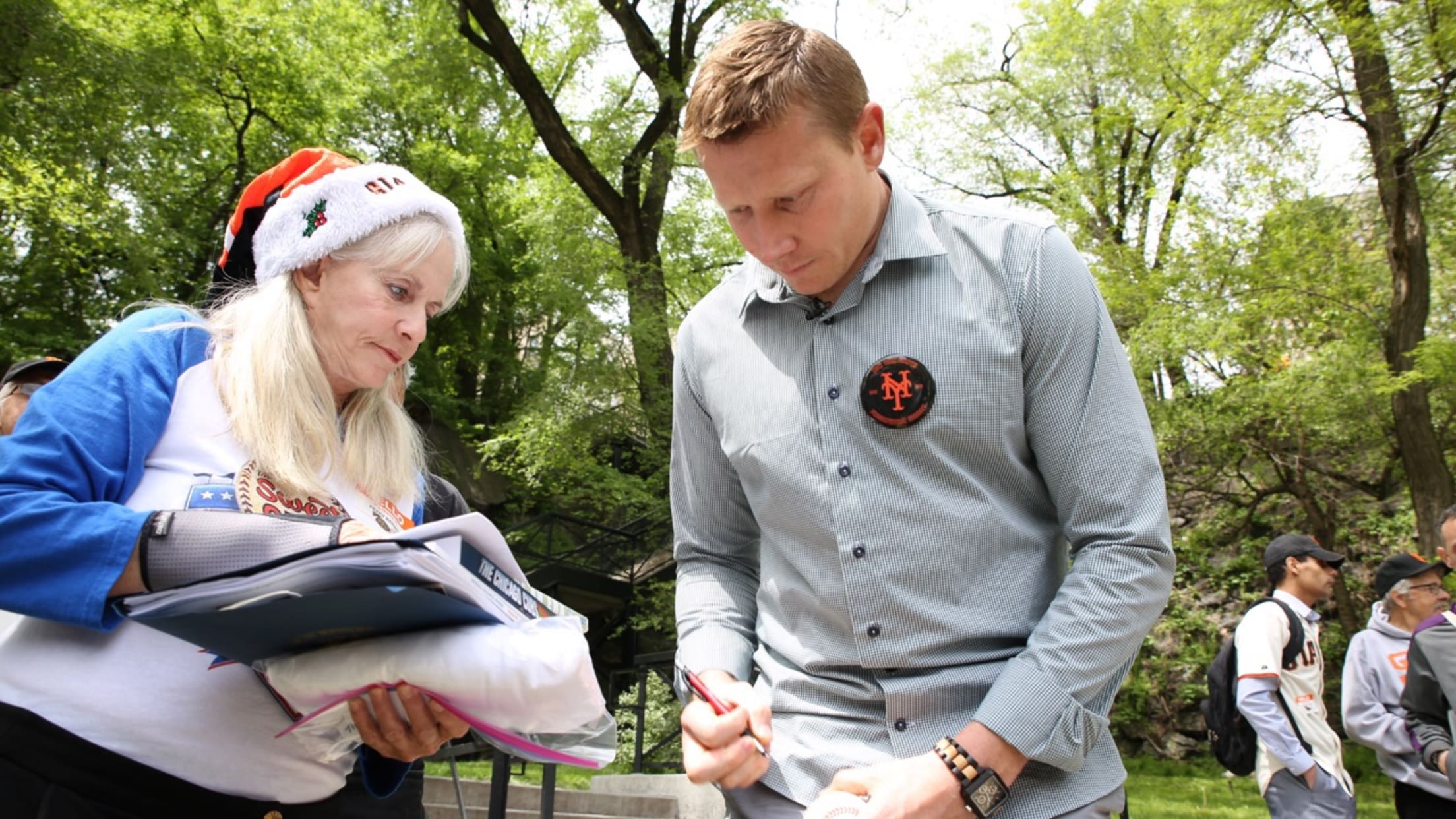 He even got to catch up with the venerable Ed Lucas :
Another fan in attendance was David Lippman, who is a third-generation Giants fan. "My grandfather and father lived in this very neighborhood," said Lippman. "Grandpa, Joe Lippman, discovered the Giants in 1908 when his older brother, Sam Lippman, my great-uncle, took him to see Christy Mathewson fire a 3-0 shutout against the Cincinnati Reds."
But that's not the only connection to baseball history Lippman has. "Sam Lippman worked for Giants manager John McGraw in the pool hall that McGraw co-owned with Arnold Rothstein," he told us. "Rothstein, as we all know, went on to fix the 1919 World Series. Sam Lippman went on to be an enforcer for Rothstein … and helped fixed the 1919 World Series, too."
Those are just the kinds of tales Melancon wanted to hear. "I've always had a desire to hear the background stories," he said. "From a player's standpoint, I'm very appreciative, because we can touch base with so many generations. We can have an ear on their story."
To hear more about Melancon's interest in team history, how he convinced his kids to start rooting for his new team and which players from past and present would make up the greatest bullpen of all time, just click play below:
Photos and video by Randy Whitney, MLB.com Real-Time Correspondent.
Teams in this article:
Players in this article: