Baseball diehard Mark Twain once had his umbrella stolen from him at the ballpark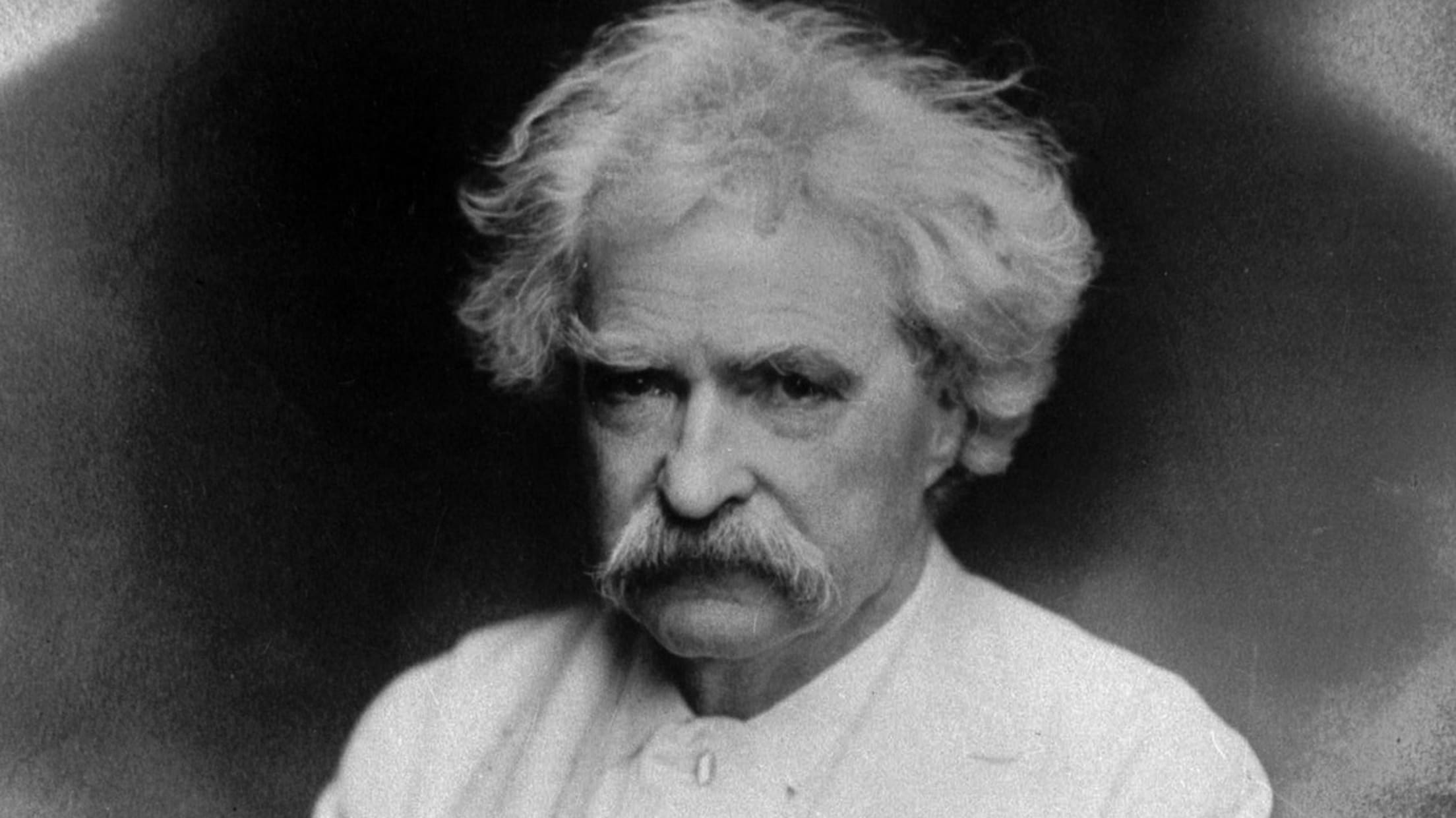 In addition to being a steamboat pilot, a successful gold miner and one of the greatest humorists in American history, Mark Twain was a big fan of baseball. At a banquet in 1889, he referred to the game as "the outward and visible expression of the drive, and push, and rush and struggle of the raging, tearing, booming 19th century," and he even sort-of-maybe-probably-not umpired a semi-pro game in his summer home of Elmira, N.Y., in 1887. (Contrary to initial reports, Twain later confessed that he'd only inspected the ball before the game got underway: "Oh, I knew all about it. I knew it was a ball the moment I saw it, and I said so.")
So, when the National Association -- the country's first fully professional baseball league, and the precursor to the National League -- brought a franchise to his native Hartford, Conn., in 1874, Twain took trips to the Hartford Ball Club Grounds whenever he could. He was fond of taking meticulous notes -- like the sheet below, written on personal stationery, in which Twain documented pitches (good ball!), plays (safe hit) and the names of a couple of Hartford players (Lipman Pike and Tom Carey) from a Dark Blues game against the rival Boston Red Stockings.
(Photo courtesy of the Mark Twain Project at the University of California-Berkeley)
But alas, not all of his trips to the ballpark were so festive. On May 18, 1875, Twain was one of a record 10,000 people in attendance for the biggest game of the NA's season thus far -- the 12-0 Dark Blues against the 16-0 Red Stockings. Two days later, he was forced to run this ad in the Hartford Courant:
TWO HUNDRED & FIVE DOLLARS REWARD-At the great base ball match on Tuesday, while I was engaged in hurrahing, a small boy walked off with an English-made brown silk UMBRELLA belonging to me, & forgot to bring it back. I will pay $5 for the return of that umbrella in good condition to my house on Farmington avenue [sic]. I do not want the boy (in an active state) but will pay two hundred dollars for his remains.


- Samuel L. Clemens

Yes, really: While Twain stood up and cheered during the game, a young boy snuck under the bleachers and pilfered his umbrella. (And don't worry, he wasn't actually putting a bounty on the mystery fan's "remains" -- that part was a joke.)
Twain's Dark Blues ended up losing to Boston, 10-5, and he never did get the umbrella back. He did, however, receive something far more terrifying: A local medical student, having read the tongue-in-cheek ad, decided to leave one of his case studies -- a young corpse -- on Twain's porch, along with a note asking for his $200 reward. Twain was distraught, thinking he might be convicted of murder -- until later that night, when a janitor swung by to claim the body and bring it back to campus.