Never cross Max Muncy unless you want to be roasted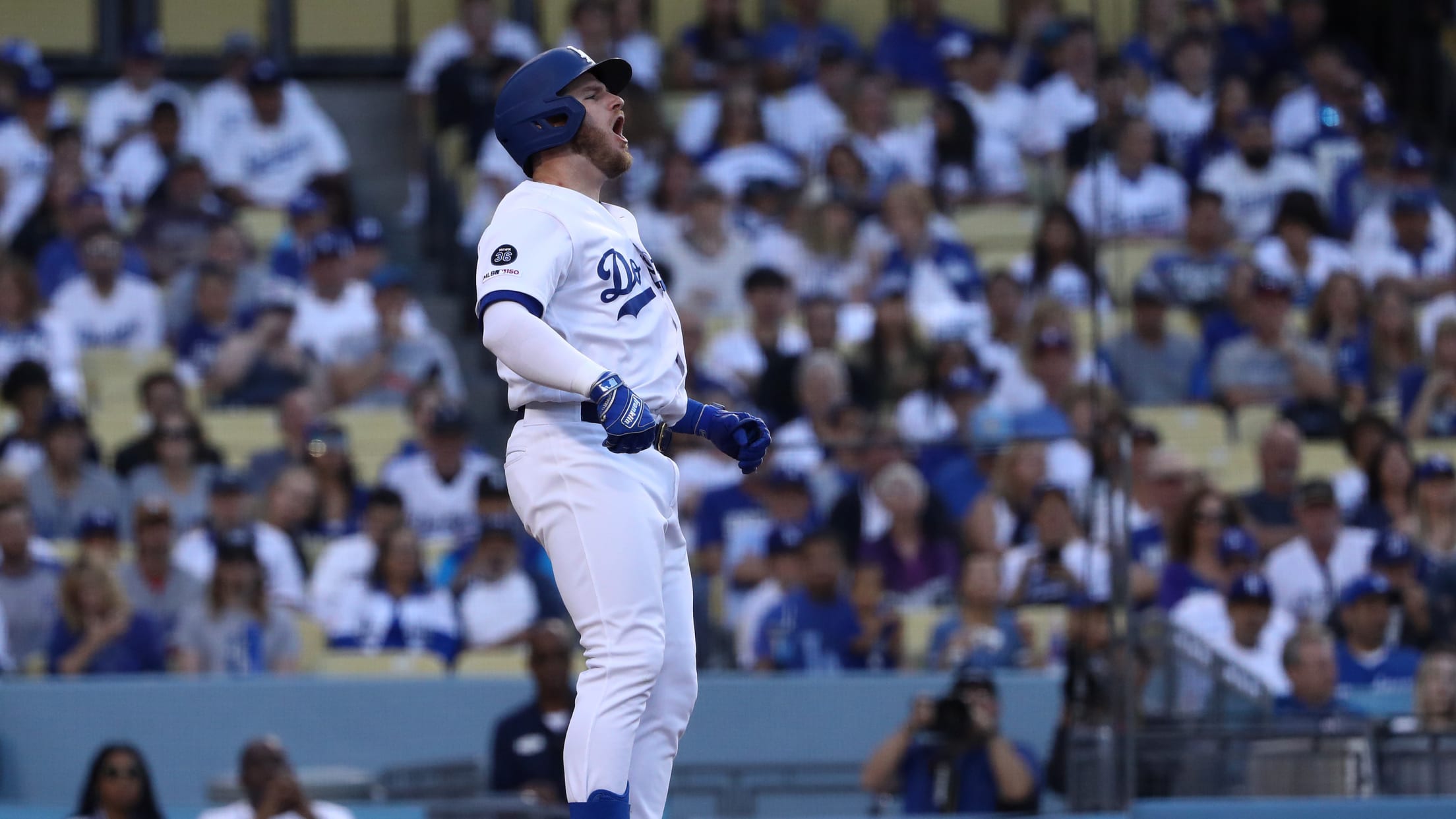 Forget Jeff Ross, because Max Muncy has become the roastmaster of the Major Leagues. While he may be known for his slugging ability -- since bursting on the scene last year, he's crushed 60 homers -- that's actually his second-best skill.
What he's actually best at is roasting his opponents so hard they may never be able to walk out into the light of day again.
Last month, Muncy hit a home run off Madison Bumgarner. Now, Bumgarner was just doing his thing -- frustrated with himself for giving up the dinger, he told the slugger to stop watching the ball and run the bases.
Muncy, displaying the kind of in-the-moment retort that we mortals could only dream of, told him, "If you don't want me to watch the ball, you can get it out of the ocean."
"If you don't want me to watch the ball, you can get it out of the ocean." 😂@maxmuncy9 on his 1st inning HR off Madison Bumgarner. pic.twitter.com/lBSkGADMQd

— SportsNet LA (@SportsNetLA) June 9, 2019
Though the phrasing is a little messy, it's one of the best instant reactions you'll ever hear. Sure enough, "Get it out of the ocean" has already become a rallying call for the best-in-baseball Dodgers.
The team has worn T-shirts with the mantra printed on them. All of Dodger Stadium welcomed Bumgarner with it displayed everywhere.
June 21, 2019
Muncy was back at it on Thursday. After Hector Neris closed out the Phillies' 7-6 win against the Dodgers, he spent a little too much time staring at and talking smack toward the Dodgers' dugout. Obviously, that's not the kind of thing that will endear him to many Dodgers players or fans.
Have no fear, though. After the game, Muncy got him back. "He's blown about eight saves against us over the last two years," Muncy said, "so I guess he was finally excited he got one. Whatever."
Uh, yeah, now that is a roast. Time to cue up every GIF in the history of the internet and bring it out. And sure enough, the best roasts have some truth to them. In Neris' career against the Dodgers: 8.49 ERA and two losses in 12 games.
But all of this is to say: Watch what you say around Max Muncy. Because he's not pulling any punches, and if he decides to roast you, it's gonna burn. The golden age of trash talk may be on the way, but for now, Muncy is the king of the hill.
Michael Clair writes about baseball for Cut4. He believes stirrup socks are an integral part of every formal outfit and Adam Dunn's pitching performance was baseball's greatest moment.
Teams in this article:
Players in this article:
Topics in this article: