Mets fans waved Jesse Winker right out of Citi Field after he got ejected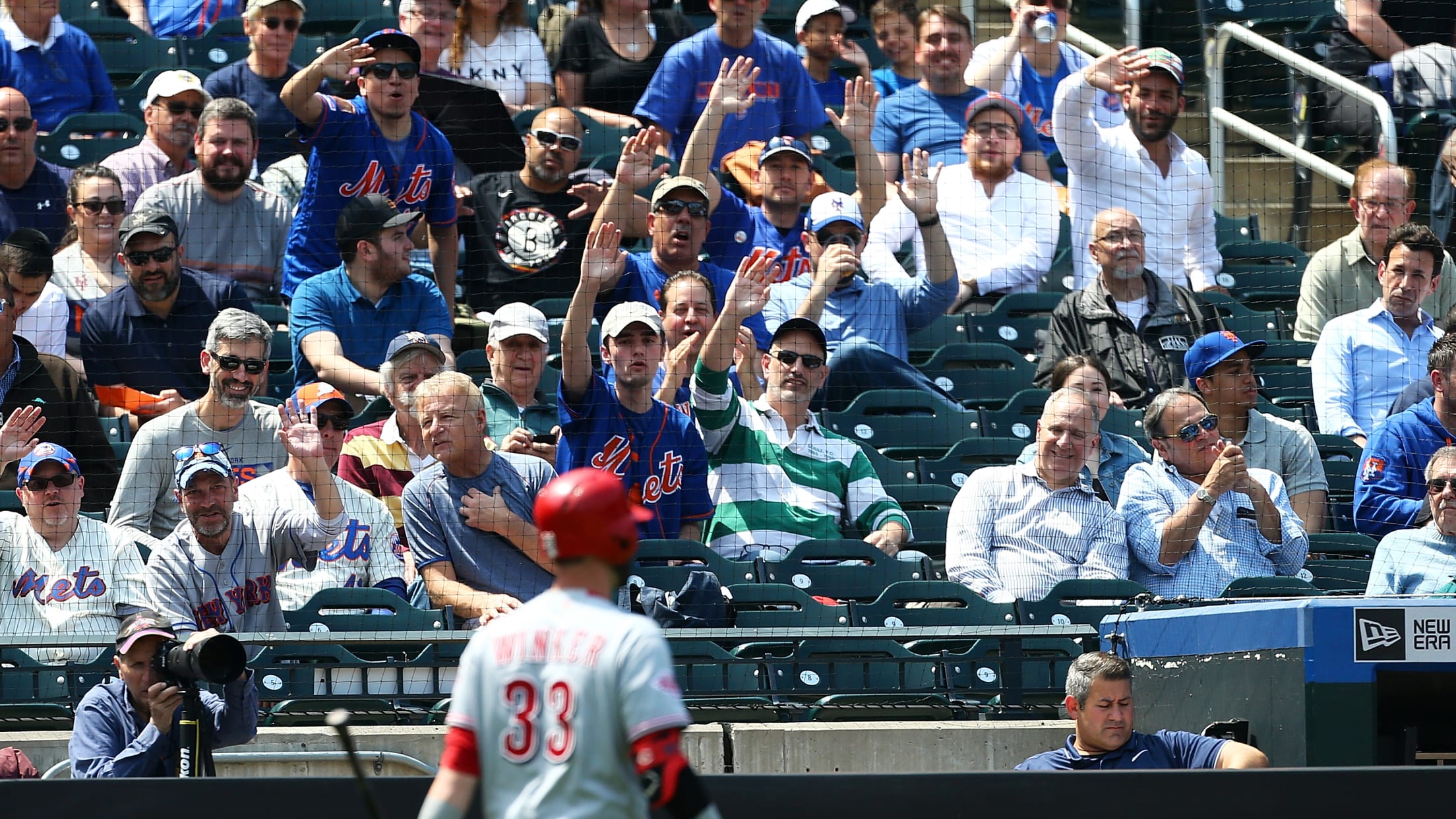 Jesse Winker was having himself a pretty great time against the Mets this week. On Tuesday, he took Edwin Diaz deep for a go-ahead homer in the top of the ninth -- before waving goodbye to the Citi Field crowd after the final out was recorded:
On Wednesday, he sealed another Reds win with a sliding catch down the left-field line ... and waved again, this time up close and personal:
As far as flexes go, it's tough to do much better. But as the First Law of Trolling Thermodynamics tells us: The greater the troll, the greater the opportunity to be trolled in return. And on Thursday afternoon, the troller became the trollee.
Nobody was going to hit Noah Syndergaard, but Winker had it particularly rough, striking out in each of his first three at-bats. Take a guess as to how the crowd responded:
Winker down on strikes again... pic.twitter.com/Bu8liuZ0dA

— SNY (@SNYtv) May 2, 2019
Then, in the ninth inning, came the coup de grace. After taking a called strike that he disagreed with, Winker decided to let home-plate umpire Marty Foster know about it ... and know about it, and know about it, until he got tossed from the game.
There it was. Mets fans had their chance -- the type of opportunity that most fan bases who've been dunked on by an opposing player can only dream of. Would they grab it, or let it go to waste?
Winker = tossed

Citi Field crowd = 👋👋👋 pic.twitter.com/4ZmKG70nlg

— SNY (@SNYtv) May 2, 2019
Hang this in The Met for the next 100 years.
Teams in this article:
Players in this article:
Topics in this article: