Come for Mike Trout throwing out Clayton Kershaw, stay for Kershaw's amazing slide
Clayton Kershaw hit a single in the third inning of Tuesday's Angels-Dodgers game. Being a pitcher that got a base hit, he was probably very excited. So excited, that on Chase Utley's line drive to center field, he thought he could make it from first to third. Small problem: There was a man named Michael Nelson Trout playing there:
The strong toss beat Kershaw to the bag by quite a bit and one could say that the pitcher's someone-pulled-the-chair-out-from-under-me slide did not help his cause:
That is the face of a man who has been victimized by a Mike Trout rocket throw: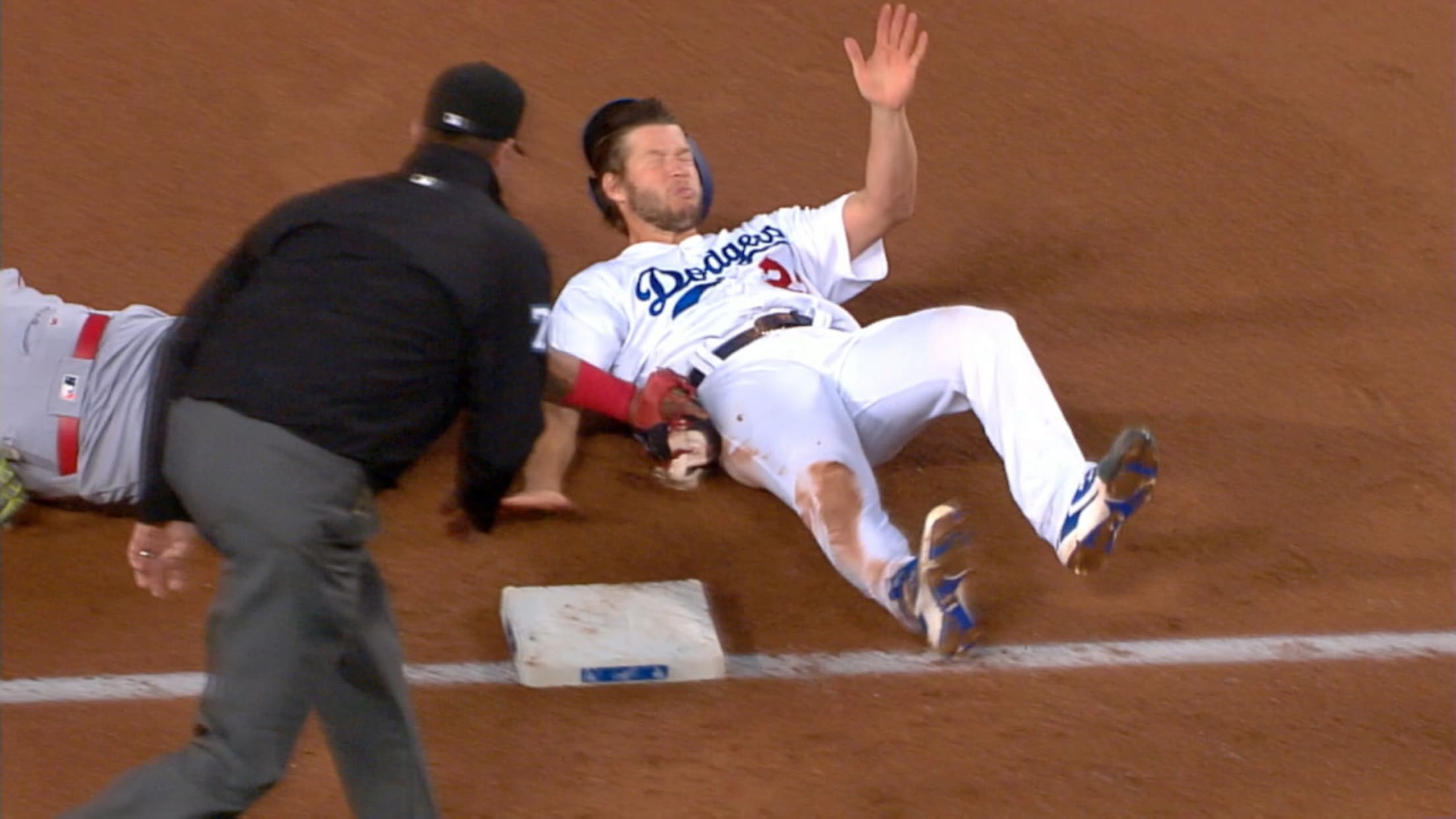 Fortunately, the Dodgers don't pay Kershaw to run the bases, they pay him to pitch. The lefty was brilliant yet again -- giving up just one run and striking out 11 over eight innings in LA's 5-1 win.
Teams in this article:
Players in this article: