The Minnesota Wild's amazing Joe Mauer tribute uniforms are about as Minnesota as it gets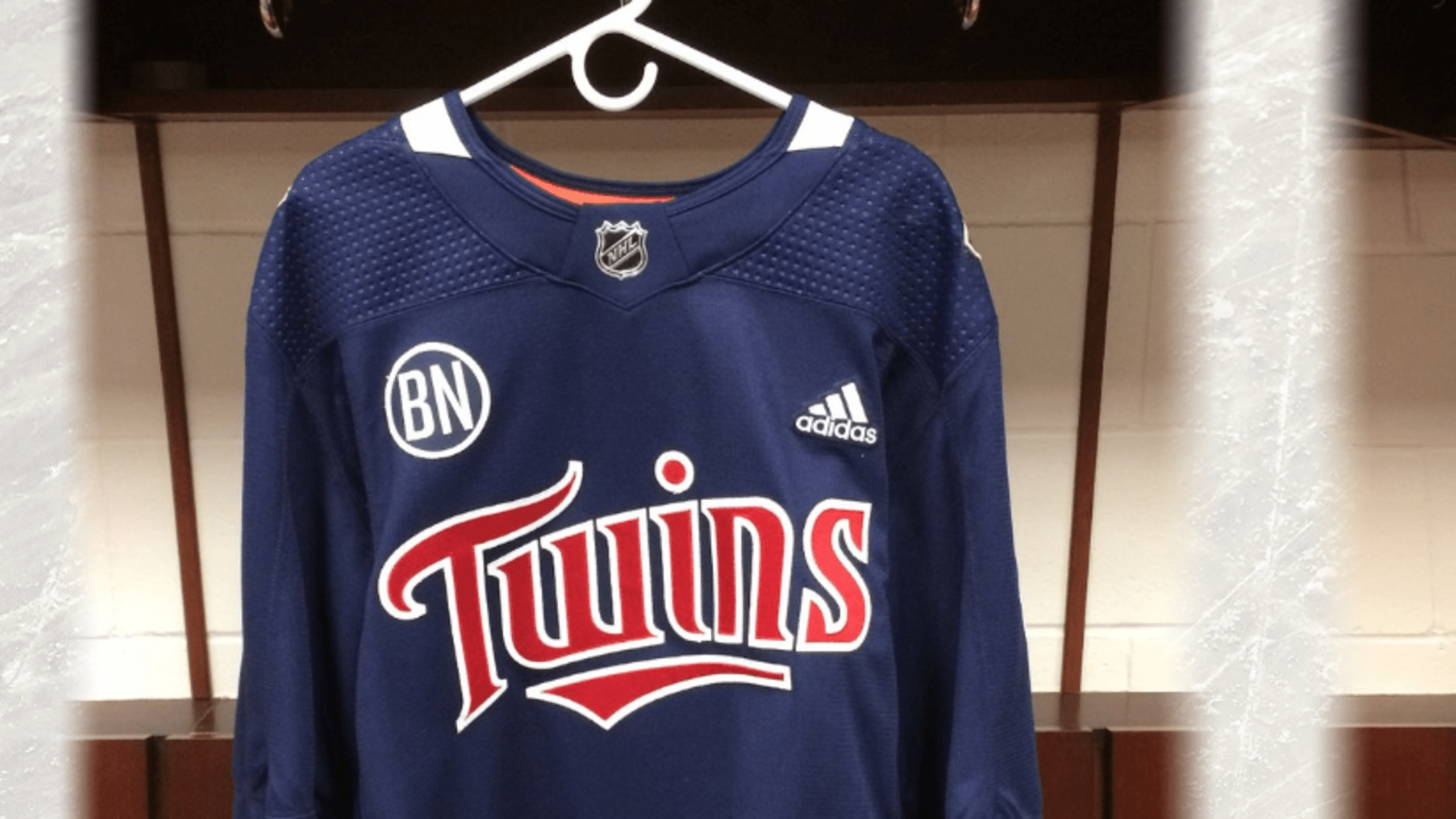 There are a lot of cool things about Minnesota. The lakes up there are incredibly beautiful in the summertime, Minnesotans have a reputation for being particularly courteous folk and instead of calling it "Duck, Duck, Goose," they call it "Duck, Duck, Grey Duck," which is adorable. Also Prince. No one has been, is, or will be cooler than Prince.
But few things encapsulate Minnesota's essence more than hockey and its beloved hometown hero Joe Mauer. Mauer grew up in the state, was drafted first overall by the Twins and spent his entire career with his local squad before retiring at the end of this past season. So, big ups to the NHL's Minnesota Wild, who plan to bring these two iconic emblems together on Feb. 12 for a Joe Mauer tribute night. Check out these sweet jerseys.
⚾️ NEWS: #mnwild to honor @Twins legend Joe Mauer at next Tuesday's home game vs. the Flyers. Custom No. 7 jerseys will be worn during warmups, signed and auctioned benefiting @CrescentCove, @MNWildFound. → https://t.co/hj6cFIdOl1 pic.twitter.com/mtD34SBBPP

— Minnesota Wild (@mnwild) February 5, 2019
Minnesota legend and the head coach of the 1980 US Men's Hockey team Herb Brooks once said: "The name on the front is a hell of a lot more important than the name on the back." (Well, at least the movie version of him said that). But for the first time in hockey history, that mantra will be flipped, because there's nothing more important than skating around a rink in Minnesota with the name "Mauer" on your back.
Teams in this article:
Players in this article: