Seven times that MLB stars showed off their craziest workouts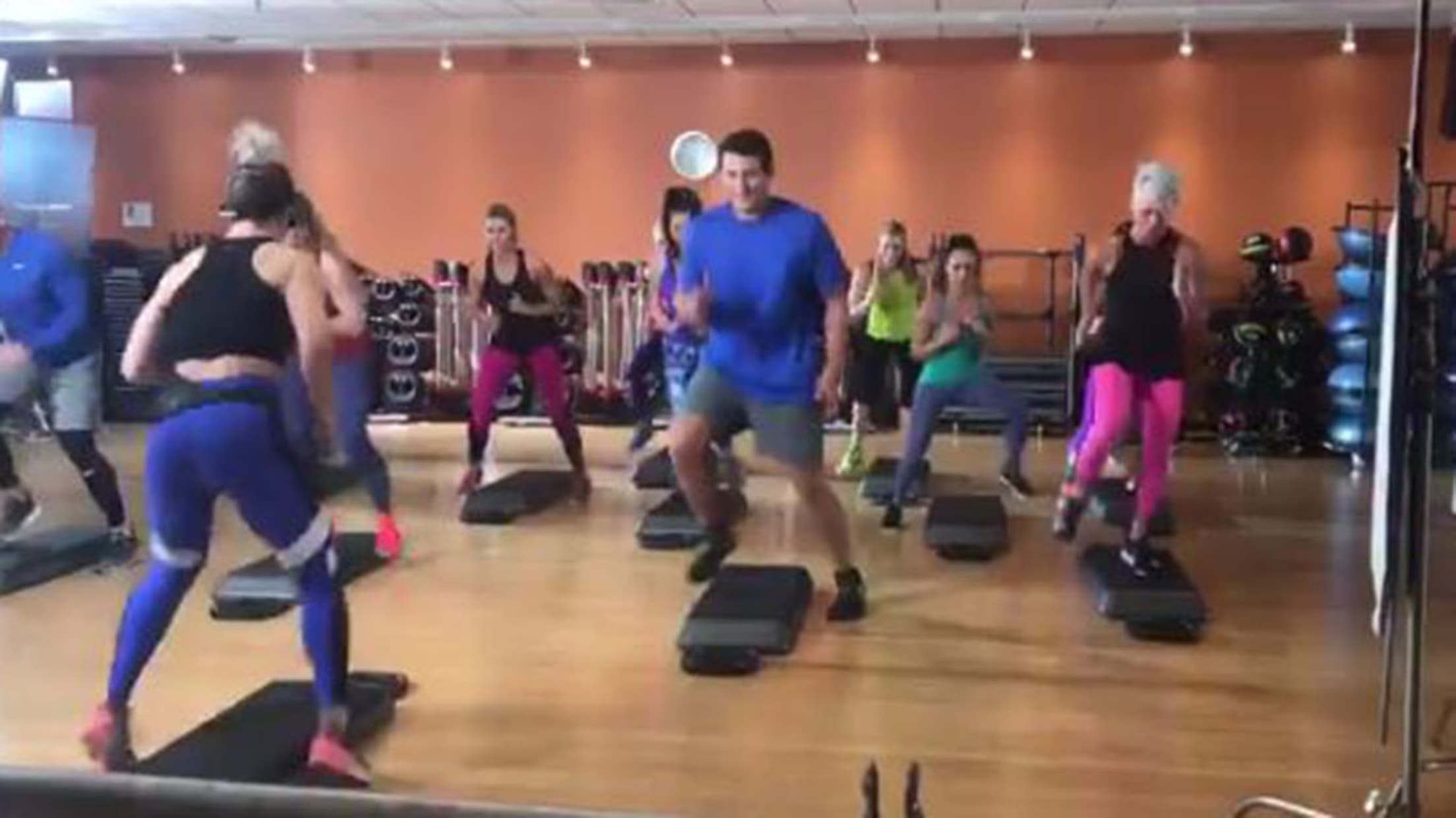 (Chesterton, Eric)
Major League Baseball players have a demanding schedule. In addition to 162 regular-season games, there's also Spring Training before the season and, hopefully, the postseason. Even with all that time on the field, players somehow find the time to mix in workout routines off the field that we can only marvel at.
Like these:
Ichiro's secret gym
Between Japan and the Majors, Ichiro played professional baseball for a whopping 27 seasons. How did he achieve that sort of longevity? When he showed up to Marlins Spring Training in 2017, he offered a glimpse at the answer to that question. He came with a trailer full of his own workout machines.
Future Hall of Famer Ichiro Suzuki working out with own equipment transported from Japan to #Marlins trailer pic.twitter.com/OVXG6Z1SOx

— Bob Nightengale (@BNightengale) March 3, 2017
Luke Voit does one-armed bench press
The Yankees first baseman has been one of the rising stars of the second half after arriving from St. Louis primarily because of his ability to hit home runs. While most of us find a standard two-armed bench press to be an appropriate challenge in the gym, Voit has advanced beyond that. He does his bench press with one arm. Maybe that's why he's hitting dingers while we can only watch in awe.
Anthony Rizzo takes an aerobics class
While other players go through the world with personal trailer gyms and one-handed bench presses, Rizzo's workout is wild in its relatability. When you or I want a good workout, we sign up for a class with a trainer at our gym. In this particular instance, the Cubs' All-Star first baseman is just like the rest of us.
Breaking a sweat pic.twitter.com/cbMNwz02cr

— Anthony Rizzo (@ARizzo44) January 12, 2018
Noah Syndergaard trains with a giant snake
There's a lot about Syndergaard that borders on the mythological. From his nickname of "Thor" to his repertoire on the mound, it's easy to conclude that the Mets starter isn't of this world.
In that context, it shouldn't be a huge surprise that Thor works out with a giant snake. Even so, there's something about seeing him with a deadly-looking snake draped around his neck that's shocking.
He who shall not be named.....in catch play. #houseslytherin #Nagini #ssssssliders pic.twitter.com/vK2t9idg6D

— Noah Syndergaard (@Noahsyndergaard) January 7, 2018
Mike Trout rolls a giant tire full of weights
We all know that Mike Trout is the best baseball player on the planet. One doesn't get as good as he is without putting in some pretty serious work in gym. When that serious work involves pushing a tractor tire filled with dumbbells around a gym, it's just a little easier to understand how Trout is able to do what he does on a baseball field.
José Berríos and Carlos Santana move cars
The automobile has played a significant role in the design and development of much of the world's infrastructure for the past century. But, you probably didn't know about its role in developing baseball players.
After signing with the Phillies over the winter, Santana took his workout to a parking lot where he showed off his strength by pushing a car up a slight incline:
Not to be outdone, Berrios went to a dirt parking lot a week later and pushed a truck across it:
25 day's 👀 spring training 🚙🏃🏽‍♂️ #NoHayDescanso #NoOffSeason 🌴😎🇵🇷 pic.twitter.com/qp731p72mm

— Jose O. Berrios (@JOLaMaKina) January 12, 2018
Pushing vehicles across open lots certainly appears to be a hot trend in baseball fitness.
Giancarlo Stanton pushes a cart up a hill
An important component of any successful workout plan is having a great workout buddy to hold you accountable and push you. Stanton also likes to put his workout buddies to use. Here he makes them stand on a cart while he pushes them up a hill, backwards, while holding weights.
There may seem like there's a lot going on in this workout. But, as all these players have clearly shown, to be the best you have to do more than your competition.