'Moana' fans of all ages will love these cleats a pitcher is bringing to the baseball diamond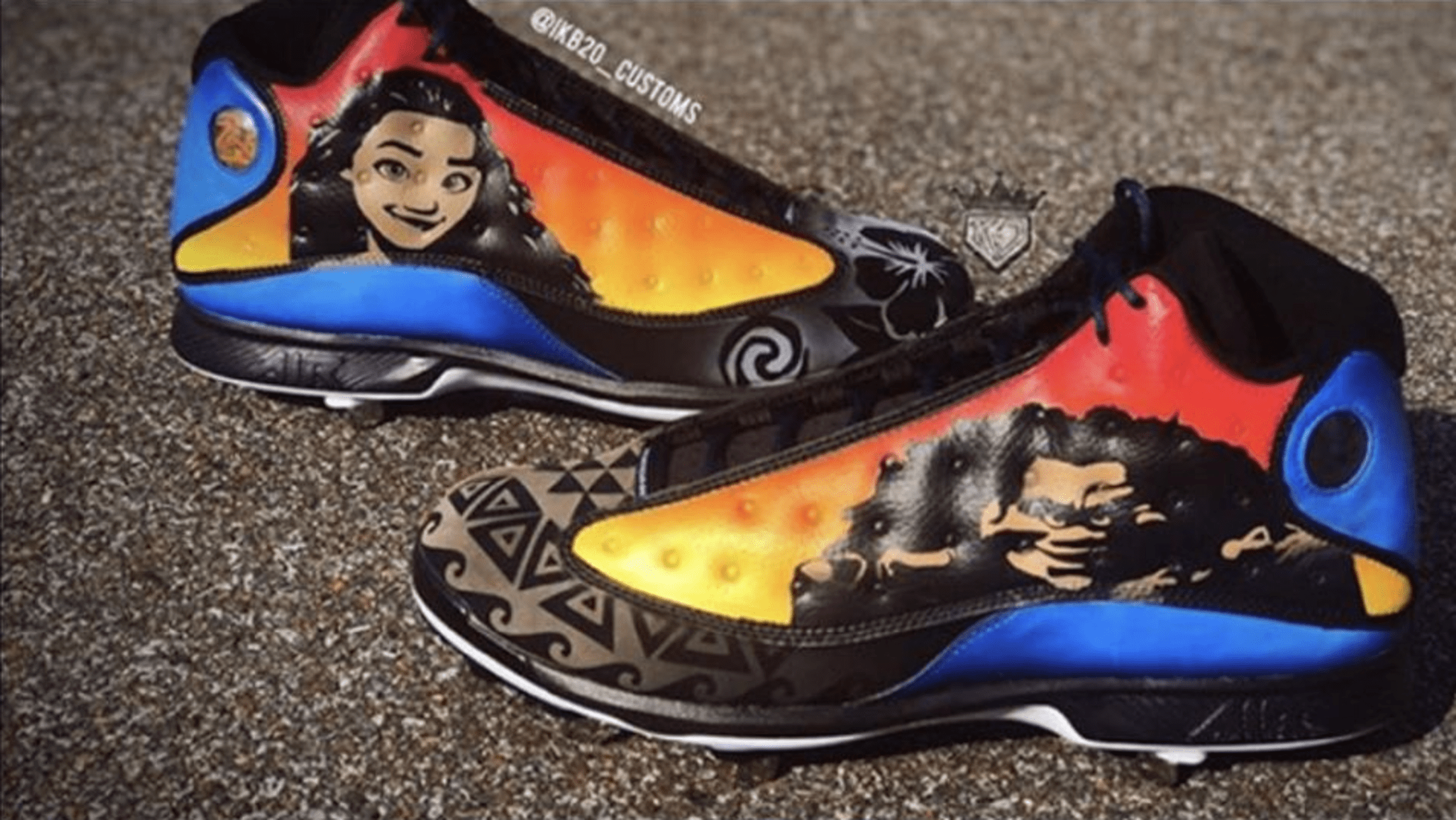 (Instagram: @stuvailala)
Players' Weekend is coming up next week, allowing players across Major League Baseball to show off their creative selves with nicknames, jewelry, custom cleats and other means of going beyond the traditional baseball uniform for a few days.
In 2016, Disney's "Moana" hit theaters and quickly became a phenomenon, its fantastic tale of a young girl and her quest to find a legendary demigod named Maui in order to save her village's people. It clearly wasn't only a hit with kids, though.
Mariners right-hander Sam Tuivailala shared his custom cleats for Players' Weekend on Instagram, and it's safe to say he'll be wearing the ones your kids will want the most.
Notice the second pair -- the one depicting a pair of pitbulls named "Maui" and "Scooby." There's a solid chance "Maui" is both a reference to Dwayne "The Rock" Johnson's character in "Moana" and Tuivailala's puppy pal, Maui, who has his own Instagram page:
All of this is very impressive. The "Moana" cleats, the pitbull cleats, the dog's Instagram page, everything. Now if you'll excuse me, I have a movie to go watch for the fourth time.
Teams in this article:
Players in this article:
Topics in this article: