Forget what you know about Yankees-Red Sox and enjoy Mookie Betts and Gleyber Torres celebrating together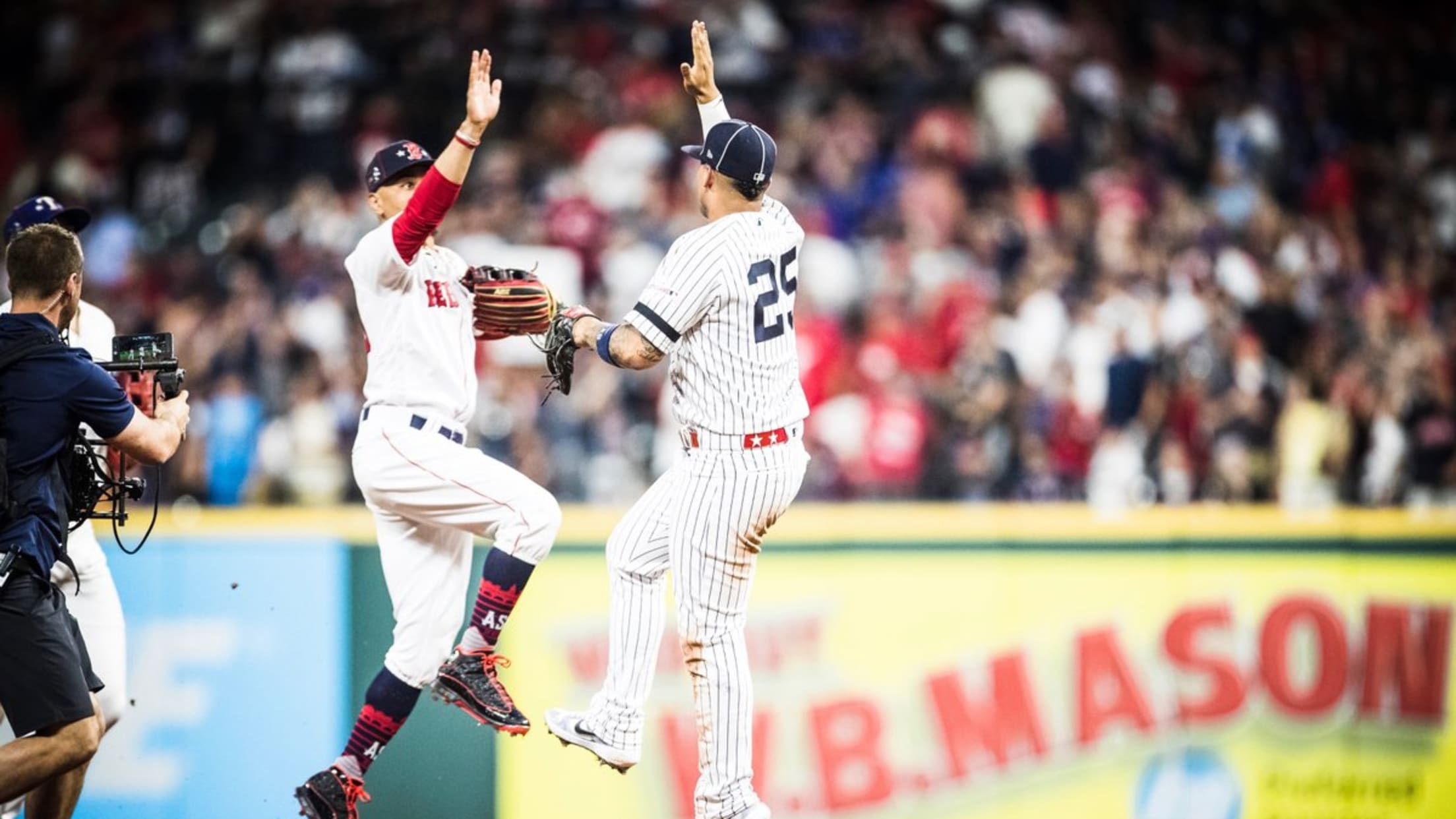 Rivalries. They fuel the passion and emotion of baseball, and few are as charged as Yankees versus Red Sox.
Two of the most storied franchises in history, battling it out each season for dominance in the AL East. They've staged some of the most dramatic and unforgettable postseason battles over the years, each team's history filled to the brim with Hall of Famers, iconic moments and legendary performances.
For the fans, there is nothing bigger than this rivalry. The Yankees are the bad guys to one crowd, while the Red Sox represent everything on the "wrong side" of the game to the other.
Here's a photo of Boston's Mookie Betts and New York's Gleyber Torres celebrating -- as teammates! -- after the American League's 4-3 win in the All-Star Game on Tuesday night.
Things you never see 🥰.#AllStarGame pic.twitter.com/vpZYGBYanA

— All-Star Game (@AllStarGame) July 10, 2019
What??!
Soak that up.
Taken by itself, this image will appear confusing. To someone who doesn't know how the All-Star Game works, it might even be inexplicable, the convergence of these two sides, the fierce rivals ... getting along? Having fun together? Celebrating as two members of the same team?
Is this witchcraft?
"No," you can tell them. This is the All-Star Game, and it's always an amazing thing, seeing players from all corners of the league coming together and being pals for a few hours under the bright lights of the Midsummer Classic. It never gets old, even as weird as this image admittedly is.
Once the regular season resumes later this week, though, the rivalry's back on for good.
7 in a row. 🔥 pic.twitter.com/vbgYIopagl

— All-Star Game (@AllStarGame) July 10, 2019
Teams in this article:
Players in this article:
Topics in this article: