In the past 12 months, Mookie Betts has played in the World Series of both baseball and bowling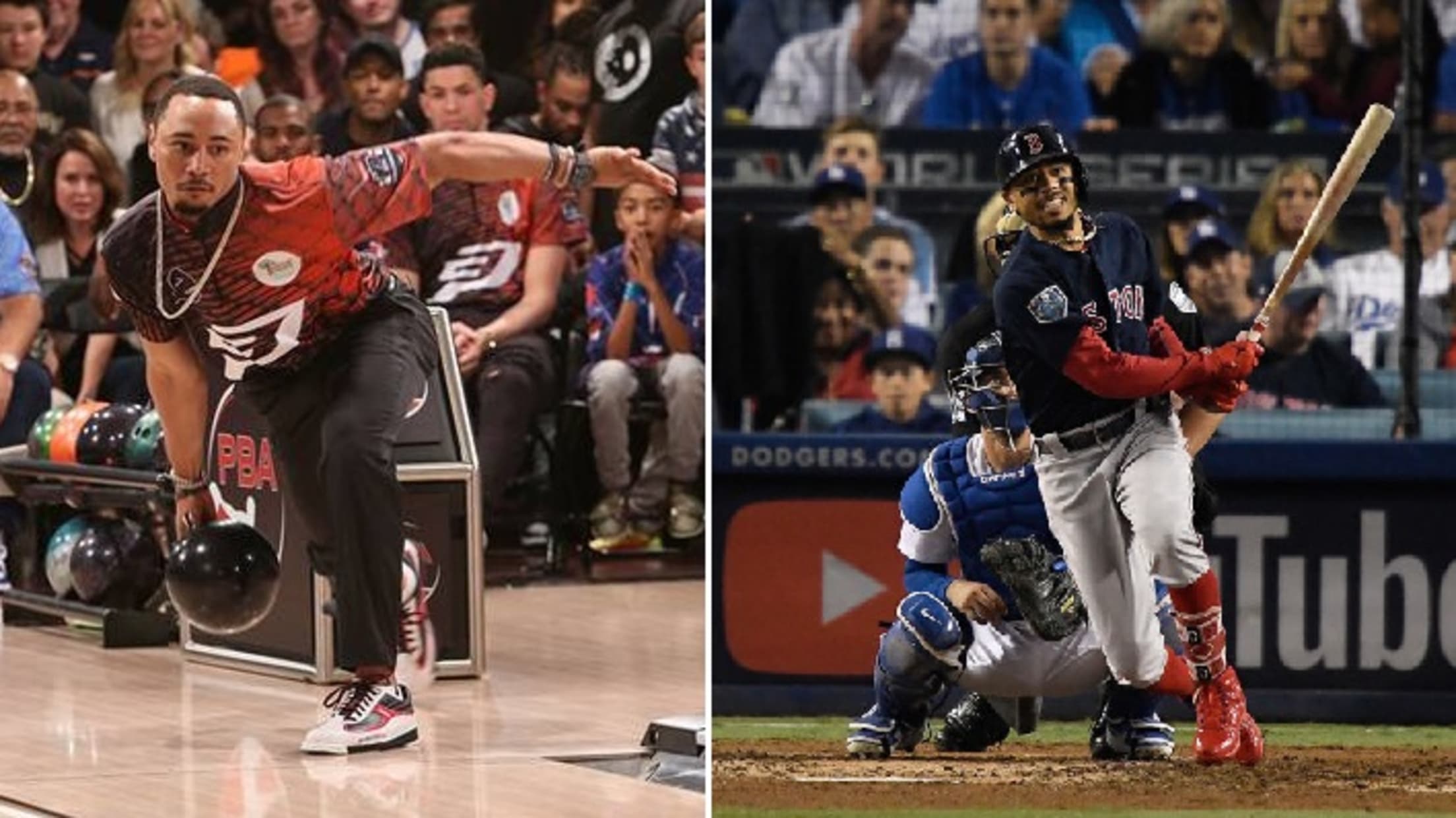 in Game Five of the 2018 World Series at Dodger Stadium on October 28, 2018 in Los Angeles, California. (Kevork Djansezian)
It's difficult for anyone to be as skilled at anything as Mookie Betts is at both baseball and bowling. With extra-base hits in one and effortless strikes in the other, Betts is taking the sports world by storm.
Sure enough, when Betts and the Red Sox won the American League pennant, it ensured that he would reach a remarkable athletic feat: Playing in two different World Series within 12 months.
Mookie Betts is, by all the research that I've done, the only player to have competed in both the World Series of Bowling and the (MLB) World Series within a 12 month time span.

— Jen Ramos 🇵🇭 (@jenmacramos) November 10, 2018
It's one thing to be like the Royals' Brandon Finnegan in 2014 and appearing in both the College World Series and the Fall Classic in the same year. While incredible for his age, it was still the same game for Finnegan. Mookie is going next-level with multiple sports.
Last November, Betts indeed played in the World Series of Bowling and even spun a perfect game during the qualifying rounds:
Less than a year later, Betts found himself in another World Series, this time catching eyes by homering off Clayton Kershaw in the decisive Game 5:
So, what's next? The World Series of Poker? The World Series of Darts? The World Series of Euchre? (Yes, they're all real and wonderful.)
For Mookie, they're all there for the taking.
Teams in this article:
Players in this article: