Which star deserves the title of Most Valuable MVP ever?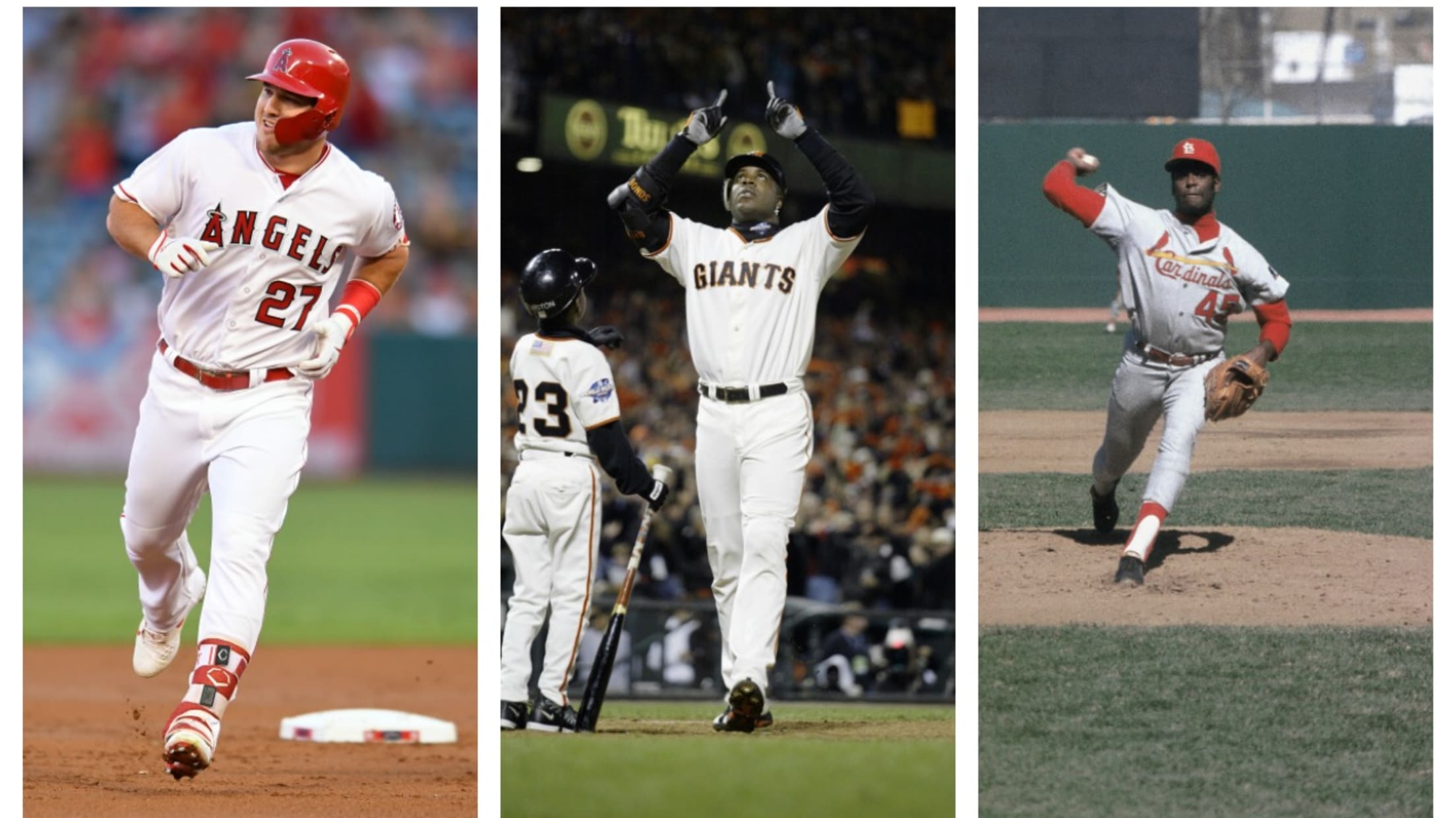 MLB has been giving MVP Awards every year since 1931. It's the sport's highest individual honor, and its history is basically a list of the most outrageously awesome seasons and players ever -- a list that, after Thursday night, has a couple more members.
But all that greatness got us thinking: Just which MVP was the MVPiest of all? We're not looking for the empirical best season, but the most valuable in the grand scheme of things. For example: Joe Morgan's 1976 campaign is one of the best all-around seasons of all-time, but you won't find him here, because even without Morgan those Reds were a team full of future Hall of Famers -- plus the MVP runner-up, George Foster.
So, who's the best of the best? We've assembled a few finalists -- plus our pick.
Honorable mentions
Robin Yount, 1982
Back in 1982, shortstops were pigeonholed as all glove, no bat types -- there were no Alex Rodriguezs or Carlos Correas standing 6-foot-2 and swatting dingers all over the place. Then Robin Yount came along and turned the game on its head.
Yount became the first shortstop to ever lead the league in slugging percentage, and he didn't stop there: He also led MLB in hits, doubles and OPS, all while playing Gold Glove defense. It was a combination that no one had really seen before, and he was far and away the best hitter on a team carried entirely by its offense -- Milwaukee's combined ERA ranked just 18th out of 26 teams, yet they entered Game 162 against the Orioles tied with Baltimore atop the American League East.
How'd that Game 162 play out? You can probably guess:
Bob Gibson, 1968
"But wait," you may be asking, "could a pitcher -- who only impacts a game every five days -- really be the most valuable player ever?" To which we say: There are pitchers, and then there's 1968 Gibson.
Half a century later, it's still hard to believe the numbers: 34 starts, 304 2/3 innings, 268 K's, 13 shutouts and a 1.12 ERA. And that Cardinals team needed every bit of it. They were just an average offensive team -- Gibson still lost nine decisions somehow -- and if you remove their ace, St. Louis' team ERA rises from 2.49 (tops in the league by a considerable margin) to 3.37 (16th out of 20).
The Cardinals eventually fell in Game 7 of the World Series, but the fact that they were there at all was remarkable -- and almost all thanks to Gibson.
Carl Yastrzemski, 1967
Strictly by WAR, this is the greatest MVP campaign of all-time. Pick an offensive category and chances are Yaz led the league, from on-base percentage to slugging percentage to RBIs. He even won the Triple Crown, the last player to do so until Miguel Cabrera pulled it off some 45 years later.
Yastrzemski stands out even more relative to his teammates. No other Boston player hit more than 20 homers; Yaz belted 44. No other Boston played posted an OPS above .900; Yaz's was 1.040. He wasn't just the engine of the offense -- he was the transmission, and the radiator, and probably the steering wheel, too. The Red Sox went all the way to the World Series that year -- their first postseason appearance in over two decades -- and though they fell short, Yaz hit .400 in the Fall Classic.
You'd think that no one has ever done more to win a championship without actually getting one, but, well ...
The winner: Barry Bonds, 2002
Bonds' run in the early '00s still defies belief, and even in the midst of arguably the greatest offensive stretch in baseball history, his 2002 season stands out. He slugged .799, a number higher than the league-average OPS that year, and his 268 OPS+ was the highest of his career.
But you don't need numbers to know just how transcendent -- and valuable -- Bonds was. You just need to know that he took a team with only one other above-average bat -- Jeff Kent -- to within a game of a World Series title. Or, alternatively, you could just watch him swing the bat:
One of the best players ever, at the height of his powers, putting an entire team on his back? Tough to beat.