If you need us, we'll be in Myrtle Beach picking up this David Bote McBoatface bobblehead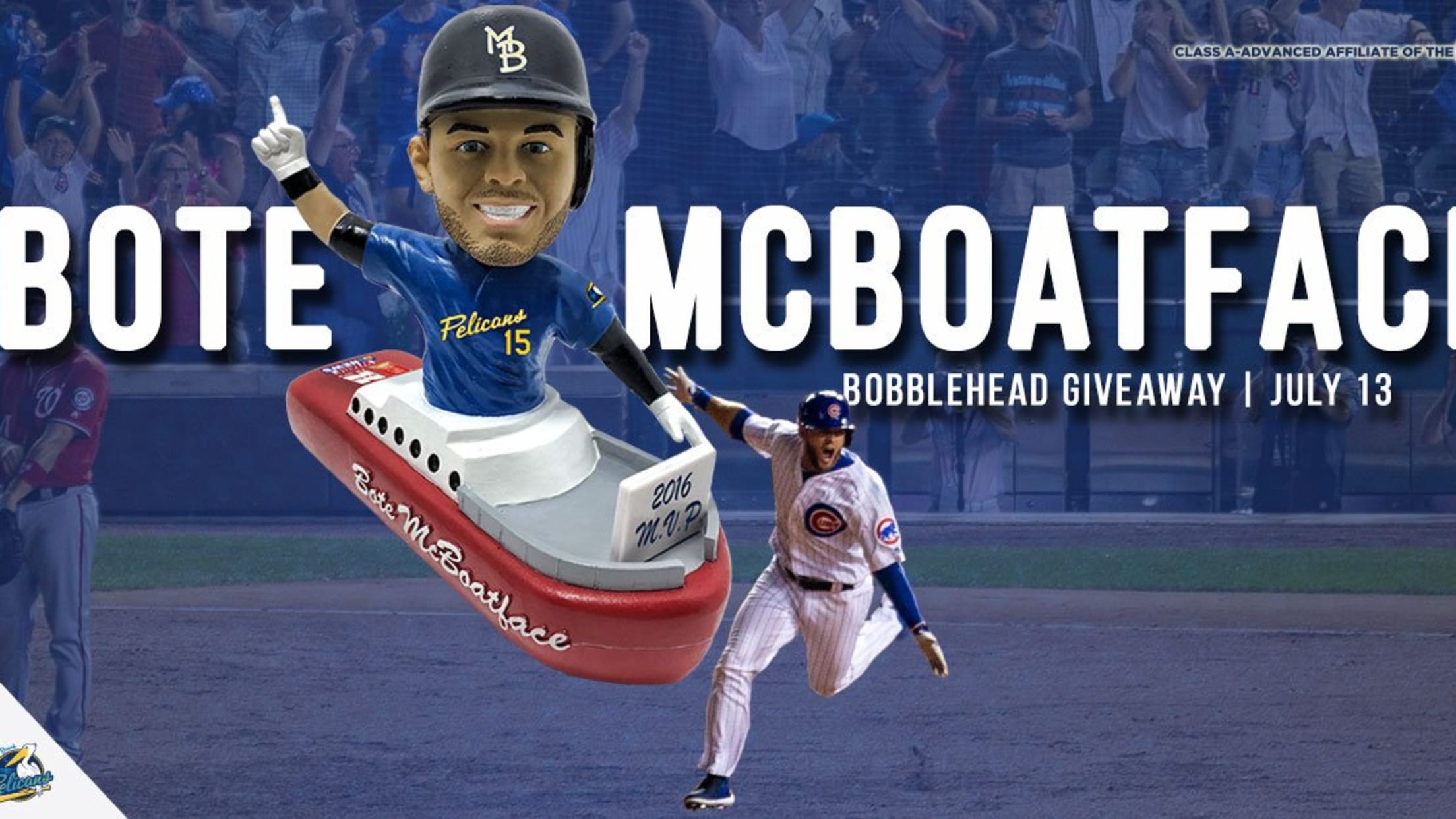 Look, the math here is simple.
You take one of the Internet's finest moments, in this case a wonderfully misguided 2016 Twitter poll that resulted in the British government naming one of its research ships "Boaty McBoatface".
You add in one of the feel-good stories from the 2018 baseball season: the improbable rise of Cubs infielder David Bote from Minor League journeyman to walk-off grand slam-slugging folk hero.
Multiply it by the Minor League Weirdness Coefficient, and you're left with one of the best promotional items of the year:
Good Morning, Twitter! ☀️

Wake up with a look at the #BoteMcBoatface Bobblehead, set to given out to the first 1,000 fans on Saturday, July 13 🐻 pic.twitter.com/OE2I2bYWlr

— Myrtle Beach Pelicans (@Pelicanbaseball) March 29, 2019
Our only regret is that we have but one piece of shelf space to give.
Teams in this article:
Players in this article:
Topics in this article: