The Nationals debuted a special BB-8 bullpen cart for Obi 'Sean' Kenobi Bobblehead Day
On Saturday afternoon, the Nationals honored both Star Wars and their closer, Sean Doolittle, with a new bobblehead commemorating the pitcher's pure adoration for the movies. If you haven't seen it yet, brace yourself because it's incredible.
Meet Obi "Sean" Kenobi.
Ewan McGregor and Sir Alec Guinness are old news. Doolittle is now the only version of Obi-Wan that matters.
The Nationals had even more Star Wars goodies in store for Saturday, though. In a move surely designed to amuse Doolittle, they changed their bullpen cart to make it look like beloved robot BB-8:
As one of the pioneers behind the bullpen cart renaissance, Doolittle had to love that, even though he wasn't called upon to pitch on Saturday. Trevor Rosenthal had him covered.
Now I'm just wondering if the Nationals installed their own version of BB-8's "thumbs-up" lighter.
The festivities weren't just restricted to the new generation of Star Wars movies.
Han Solo and Chewbacca were there ...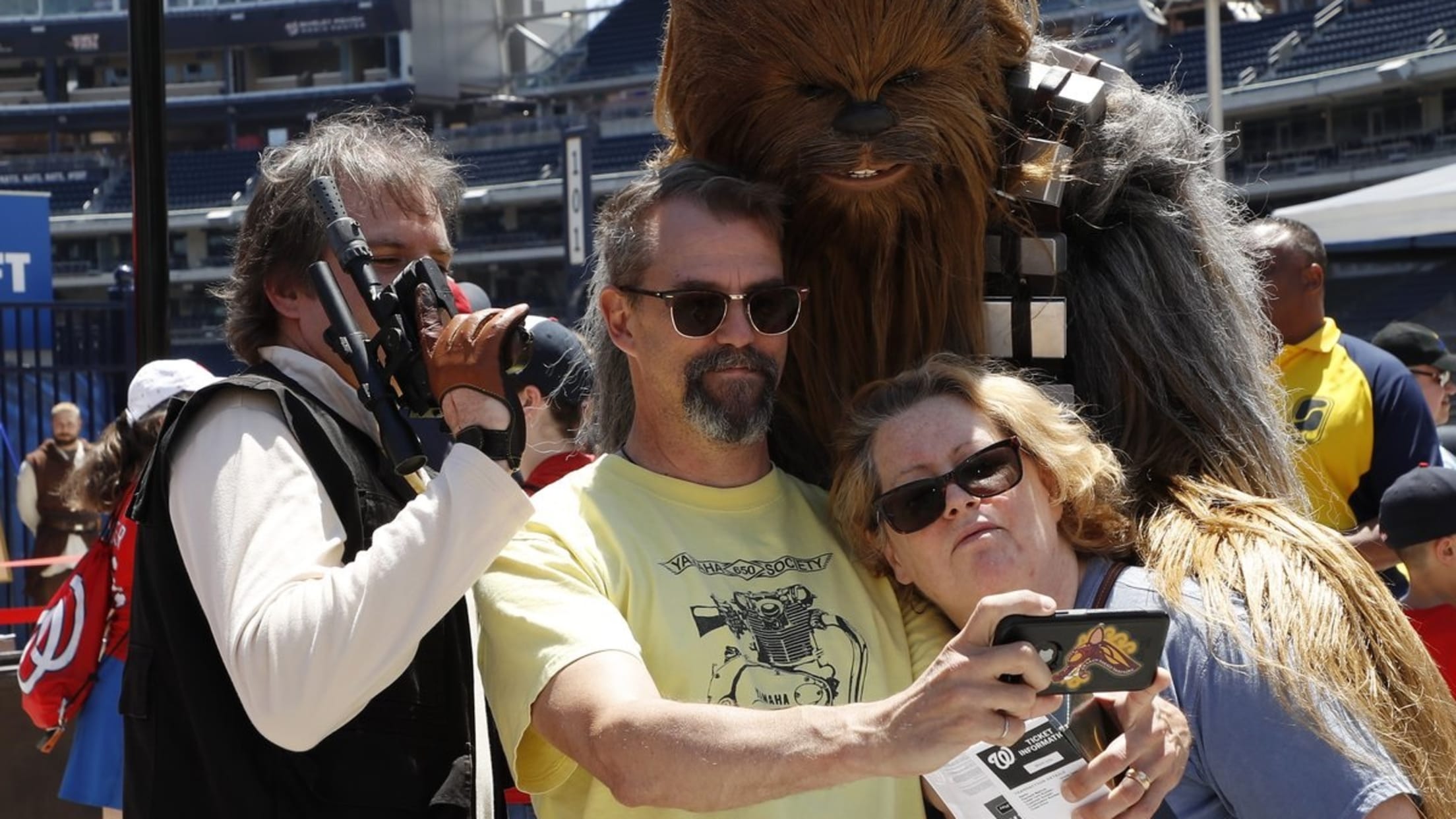 ... and the Presidents Race was tweaked to feature "speeder" bikes.
That's what I call going all-out in honor of Star Wars. Now if you'll excuse me, I'm going to go listen to Doolittle gush about the movies for 12 minutes.
No, really. He did. They showed it on the Nationals Park video board, too.
Who wants to hear Sean Doolittle talk about STAR WARS™ for 12 minutes and 21 seconds?

🎥 // https://t.co/HcpgW8uG1f pic.twitter.com/tFiKLKrdtB

— Washington Nationals (@Nationals) June 15, 2019
Teams in this article:
Players in this article:
Topics in this article: