Imagine getting slapped in the face over and over and over again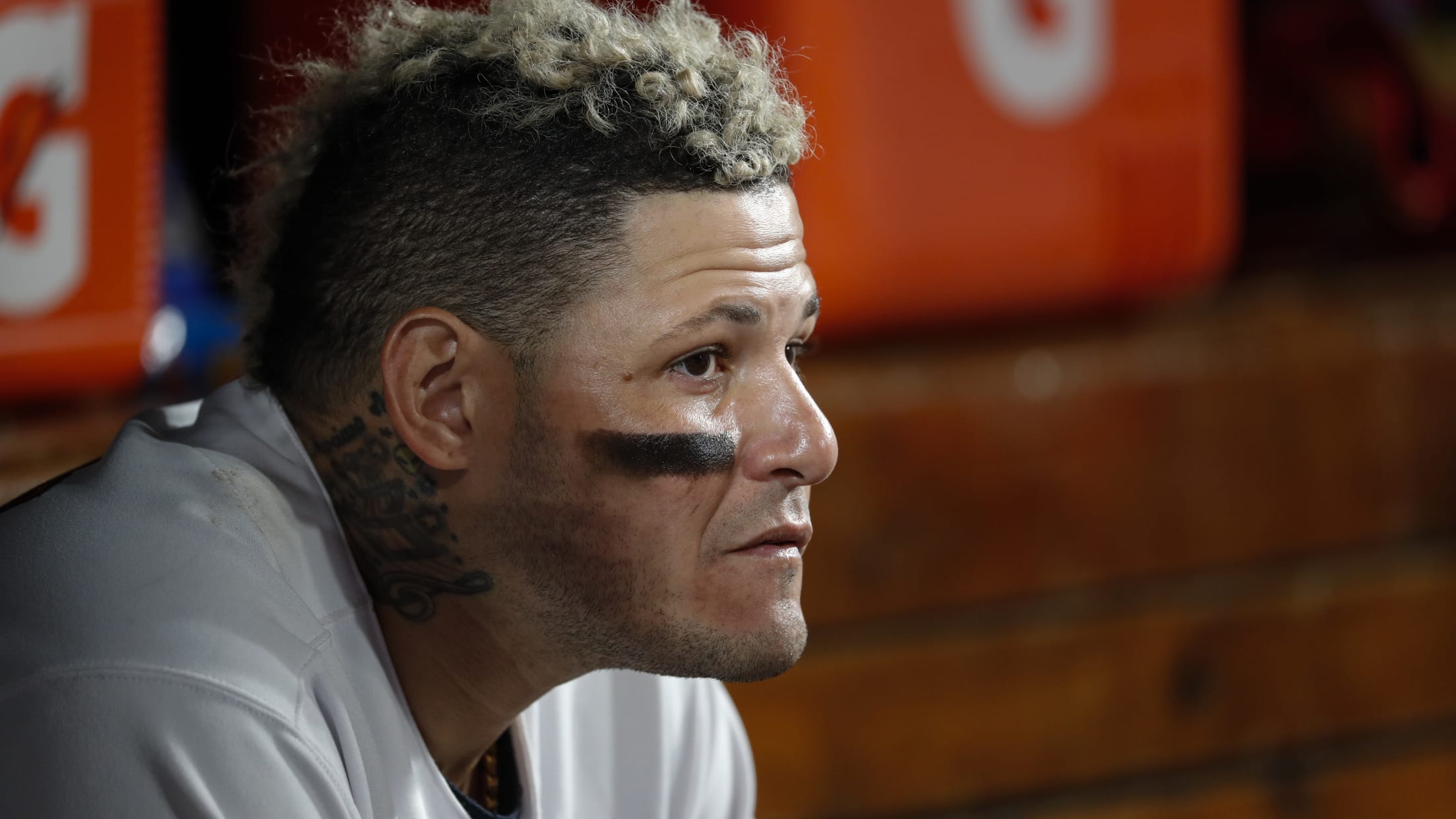 In case you were in need of a recap of what's been happening thus far in the NLCS, here you go:
In the image above, the rotating hands slapping that poor person in the face represent Max Scherzer, Stephen Strasburg, Anibal Sanchez, Patrick Corbin and the rest of the Nationals pitching staff, while the face being slapped is the Cardinals. It doesn't look like much fun, does it?
It's not. Just ask the Cardinals, who got slapped all afternoon on Saturday by grunting, fireballing madman Max Scherzer, who acts like a guy guzzling triple-shot espressos from dawn 'til dusk:
Max Scherzer has faced 13 batters through 4 IP:

K (swinging) 👁️
BB
K (swinging) 👁️
K (swinging) 👁️
Groundout
Groundout
K (swinging) 👁️
K (swinging) 👁️
Groundout
K (swinging) 👁️
Groundout
K (swinging) 👁️
Popout#Scherzday // #STAYINTHEFIGHT pic.twitter.com/Hw3luDhFv5

— Washington Nationals (@Nationals) October 12, 2019
Just like the Dodgers before them, the Cardinals have had a miserable time dealing with pitchers in Nationals uniforms, who came up huge in defeating Los Angeles in five pressure-packed NLDS games before marching to St. Louis, a usually intimidating place for visiting teams to play, and dominating in the first two games against the Cardinals.
In Friday night's series opener, St. Louis was decimated by Sanchez, who is "old" by baseball standards at 35, not that he cares after completely revitalizing his career these past two seasons. Despite his personal turnaround, it was still a shock to see him head out to the mound at Busch Stadium and take a no-hit bid deep into the night:
And to think -- St. Louis had just scored TEN RUNS IN THE FIRST INNING of a clinching game against the Braves. Since then, they've only recorded four base hits and one run in two games against the Nationals.
You're riding high, feeling like you can beat the world.
But then you're stopped dead in your tracks, stymied by stuff like this.
That's a hard slap. Scherzer actually had 11 strikeouts, so let's say 11 slaps.
Now, it's fair to say that St. Louis isn't down for the count in the NLCS, not yet. It's a best-of-seven series, after all, so the Nats still need to win two more. Maybe the Cardinals can get back on track in Game 3 on Monday at Nationals Park, where all they'll have to do is take down Stephen Strasburg.
Oh, wait. Strasburg is pitching? At home? Sounds like more slaps.
Stephen Strasburg, Disgusting 89mph Changeup (release/spin axis). 😯 pic.twitter.com/uQW58cLfq6

— Rob Friedman (@PitchingNinja) October 5, 2019
Then, lurking behind Strasburg is Corbin for Game 4, which ... well, you get the point by now, right?
Adrian Garro joined MLB.com in 2016. Throughout his travels, both Bartolo Colon and Vin Scully have placed their hands on his shoulders. Not at the same time, though. That'd be amazing.
Teams in this article:
Players in this article:
Topics in this article: