Noah Syndergaard paraded around the Carrier Dome with a huge Syracuse flag, because why not?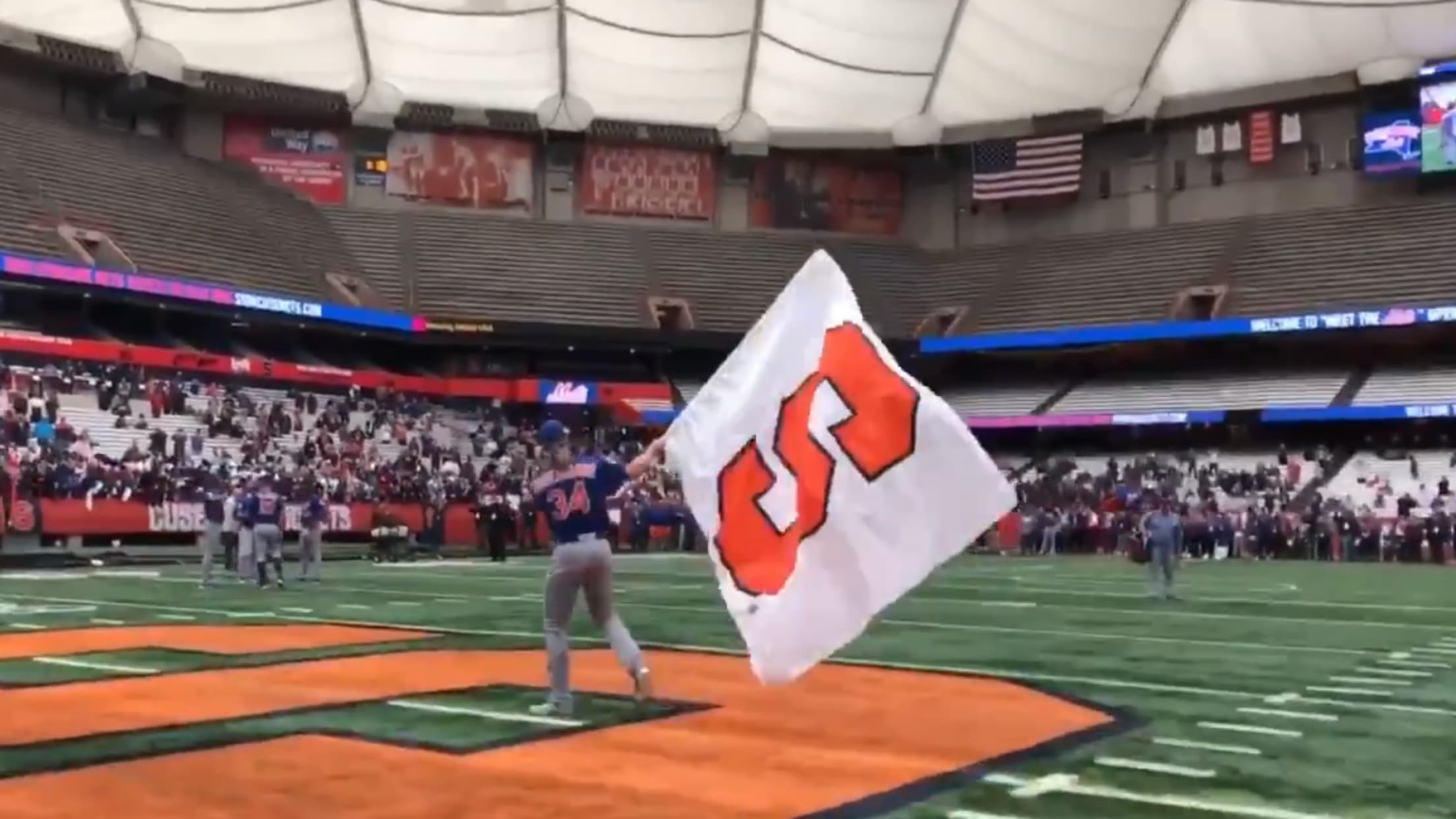 The Mets traveled to Syracuse on Tuesday for a special open workout -- a trip that was temporarily delayed due to mechanical issues on the tarmac, giving pitcher Noah Syndergaard a chance to fire off some great hot takes and bash a particular (in)famous hockey mascot of the moment.
Once they made it to the Carrier Dome on Tuesday, though, Syndergaard wasn't finished making headlines. Here he is, jogging around most of the field with a gigantic white flag with Syracuse's giant letter "S" emblazoned in bright orange:
.@Noahsyndergaard: the 👑 of 'Cuse. pic.twitter.com/zUleUr8z8w

— New York Mets (@Mets) March 26, 2019
Thor's as entertaining off the field as he is on it, that's for sure.
For good measure, he capped off the experience with a playful geography joke on Instagram at the conclusion of Tuesday's events:
Adrian Garro joined MLB.com in 2016. Throughout his travels, both Bartolo Colon and Vin Scully have placed their hands on his shoulders. Not at the same time, though. That'd be amazing.
Teams in this article:
Players in this article:
Topics in this article: