Noah Syndergaard is waging a hilarious troll campaign against Mets reporters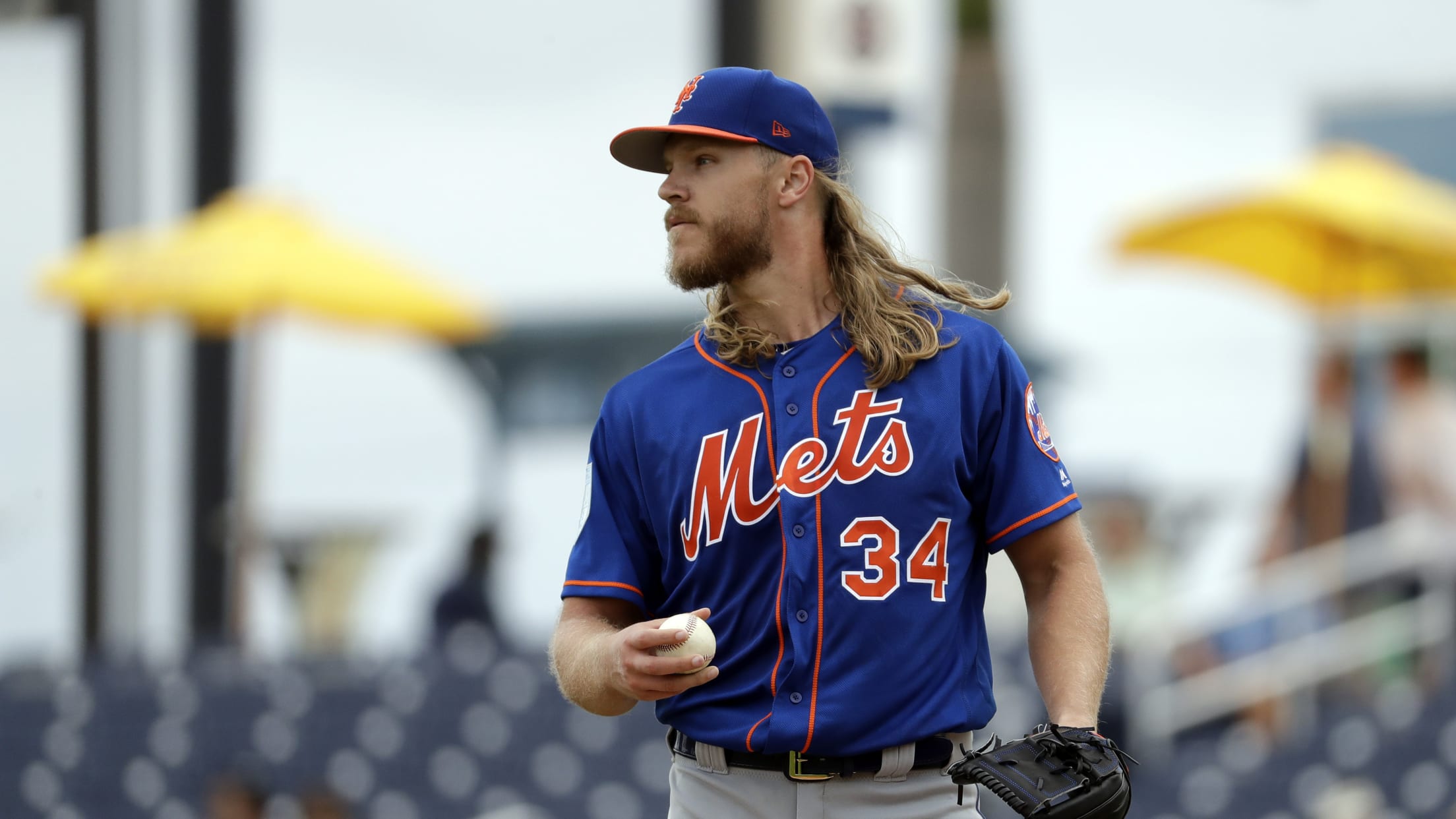 Noah Syndergaard has long been a bit of a class clown. When he's not roasting Valentine's Day or poking fun at his own hand, foot and mouth disease, he's trying to start the next great NL East rivalry by needling Bryce Harper on Instagram.
This spring, though, Thor seems to have found a new target: the New York media. Over the weekend, he asked about former Mets reporter James Wagner. After being informed that Wagner now covers the Yankees for the New York Times, Syndergaard was having none of it:
Noah Syndergaard today asked what happened to @ByJamesWagner. Told that he now covers the Yankees, Syndergaard said: "He's dead to me now."

— Mike Puma (@NYPost_Mets) March 16, 2019
Ice cold:
New phone. Who dis? https://t.co/9pUJgnNh7R

— Noah Syndergaard (@Noahsyndergaard) March 16, 2019
But that paled in comparison to his treatment of New York Post scribe Mike Puma, who should probably look over his shoulder from now on:
Are you not entertained? Is this not why you are here? 👍👎? https://t.co/c1Rt8Co45W

— Noah Syndergaard (@Noahsyndergaard) March 17, 2019
But wait, there was more:
Reporters were summoned to interview Noah Syndergaard in a press conference room. When they arrived, he wasn't there -- or so it seemed. Syndergaard was hiding behind the podium, trying to scare people.

"I'm pretty good at hide and seek," said the 6-foot-6, 240-lb Syndergaard.

— Anthony DiComo (@AnthonyDiComo) March 18, 2019
No word yet on the whereabouts of Keith Hernandez.
Teams in this article:
Players in this article:
Topics in this article: