Orel Hershiser officiated Justin and Kourtney Turner's wedding -- but he felt pretty nervous beforehand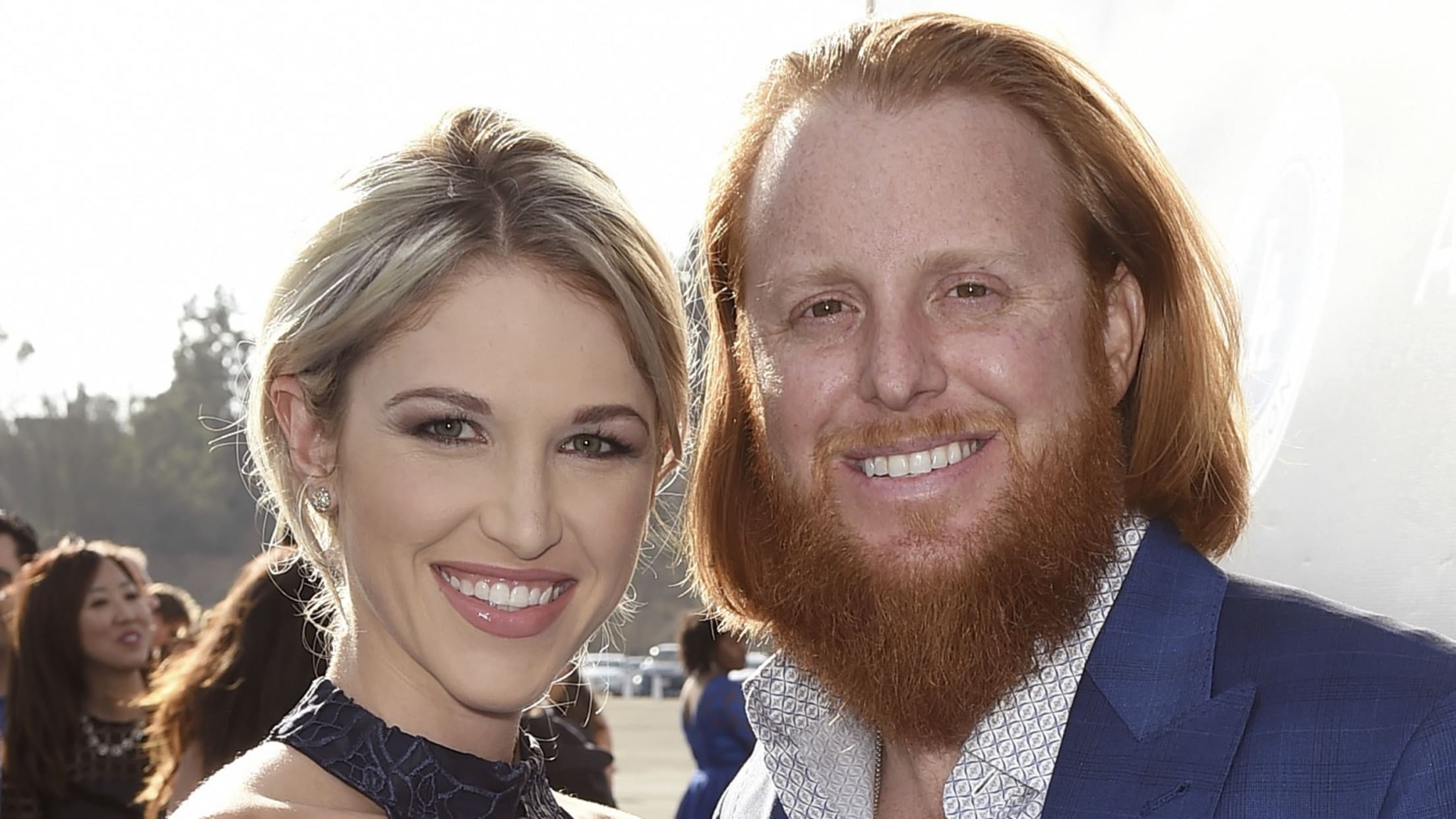 When you think of Orel Hershiser on the mound, you probably imagine one of his dominant outings in the 1988 World Series. No matter which moment of his Hall of Fame career you think about, you're no doubt picturing his fierce on-field demeanor.
A man nicknamed "Bulldog" has a bit of a reputation -- but even he can feel humbled in certain circumstances, such as being asked to officiate the wedding between Dodgers third baseman Justin Turner and his now-wife, Kourtney.
As Bill Shaikin of the Los Angeles Times detailed, this all began back in June, when Justin and Kourtney met up with Hershiser at a Dodgers fundraising event in Los Angeles (the photo atop this post is from that night). Their strong friendship with Hershiser and his wife, Dana, inspired Justin and Kourtney to ask him the big question.
Hershiser revealed to Shaikin just how much this took him by total surprise:
"I actually teared up," Hershiser said. "To know Justin's background -- growing up in Southern California, with the Dodgers a huge part of his life -- for him to think that highly of me in the past and then in the present, that made it a huge honor."
It should come as absolutely no surprise to find out that no matter how nervous Hershiser felt about this responsibility (telling Shaikin he almost couldn't enjoy the three-day wedding trip due to his nerves), he totally aced the ceremony and helped the Turners have a picture-perfect getaway wedding.
The Bulldog gets things done.
Teams in this article:
Players in this article: