Hearts melted as Pablo Sandoval met the baby who slept through his game-winning homer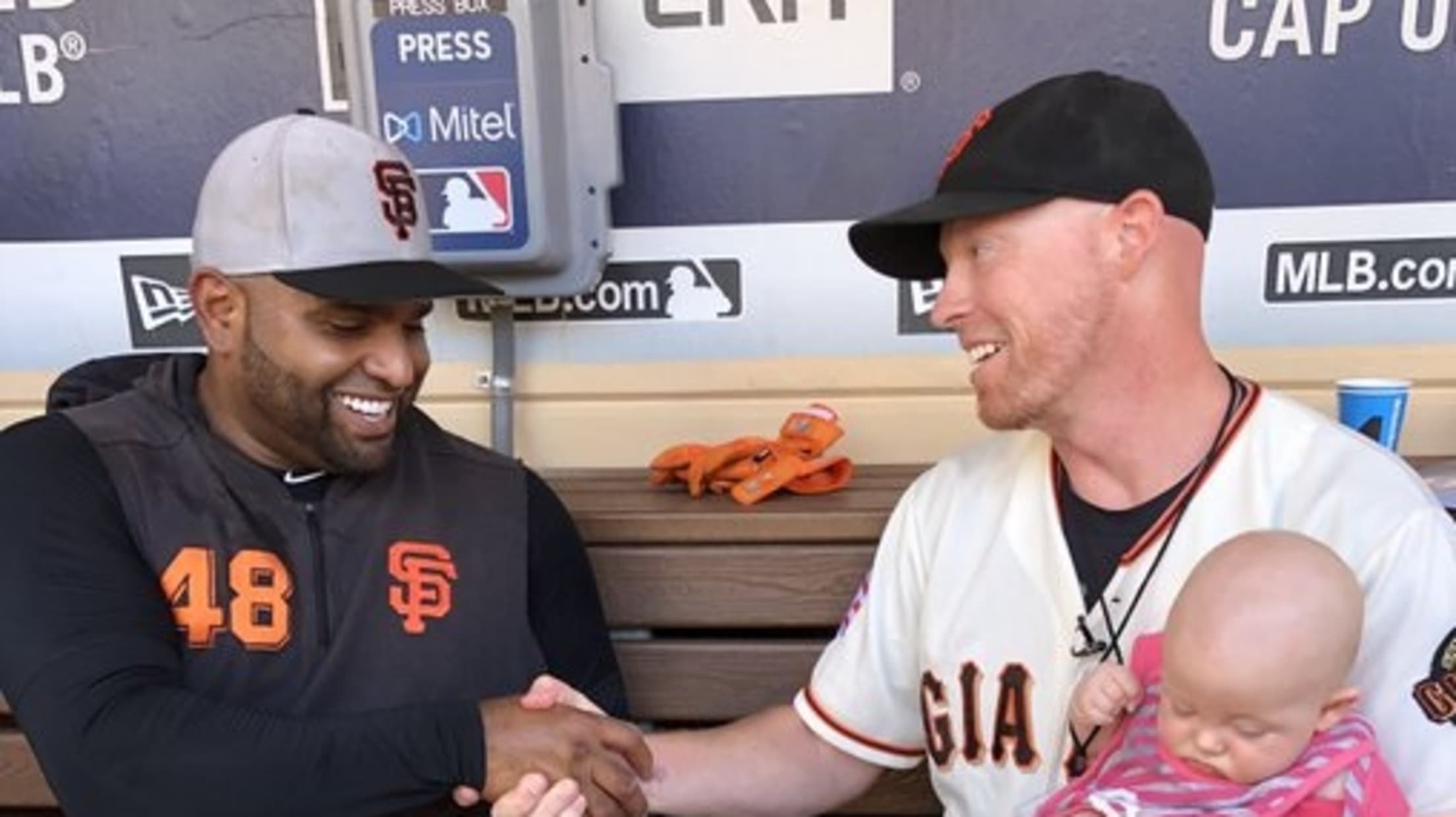 The Giants took down the Padres on Friday, 2-1, but it was a late night for the fans at Petco Park. It doesn't matter if you're a fan of one of the hottest teams in baseball. It can be hard to stay up! Especially if you're a baby.
Giants fan Chris Rice was the lucky recipient of the go-ahead blow, an 11th-inning blast by Pablo Sandoval. It was a pretty slick grab, made all the more impressive by the fact that he also happened to be holding his five-month-old daughter, Roya, who was snoozing all the while.
As Rice's wife, reporter Neda Iranpour, revealed, little Roya kept sleeping until the roar of the crowd congratulating him woke her up.
So not only did he protect our little girl but we now have the worlds coolest keepsake!! Btw Roya snoozed through it all and only woke up when fans started high 5ing Chris! Now we're going back to @PetcoPark for Game #2 and #3 of @SFGiants @Padres pic.twitter.com/EOGo7fEwNG

— Neda Iranpour (@NedaNews8) July 27, 2019
It was an incredibly endearing image, and it only got better on Saturday when Sandoval got to meet Roya (and her parents) himself.
The real ⭐️ of the show: Roya 👶 pic.twitter.com/p1lMsA5Fg4

— San Francisco Giants (@SFGiants) July 27, 2019
I can't be the only one who thinks that Sandoval would make a delightful babysitter. Roya looks so comfortable in his arms ... even if she was still snoozing for part of the visit.
Dad of the year: Chris Rice
Supportive wife of the year: @NedaNews8
Happiest #SFGiants baby: Roya Rice
11th inning hero: Pablo 🐼#SFGiants pic.twitter.com/4RjMSpiCvI

— San Francisco Giants (@SFGiants) July 27, 2019
That's bliss.
Teams in this article:
Players in this article:
Topics in this article: