The Padres' Hunter Renfroe met the Raiders' Hunter Renfrow and the universe didn't implode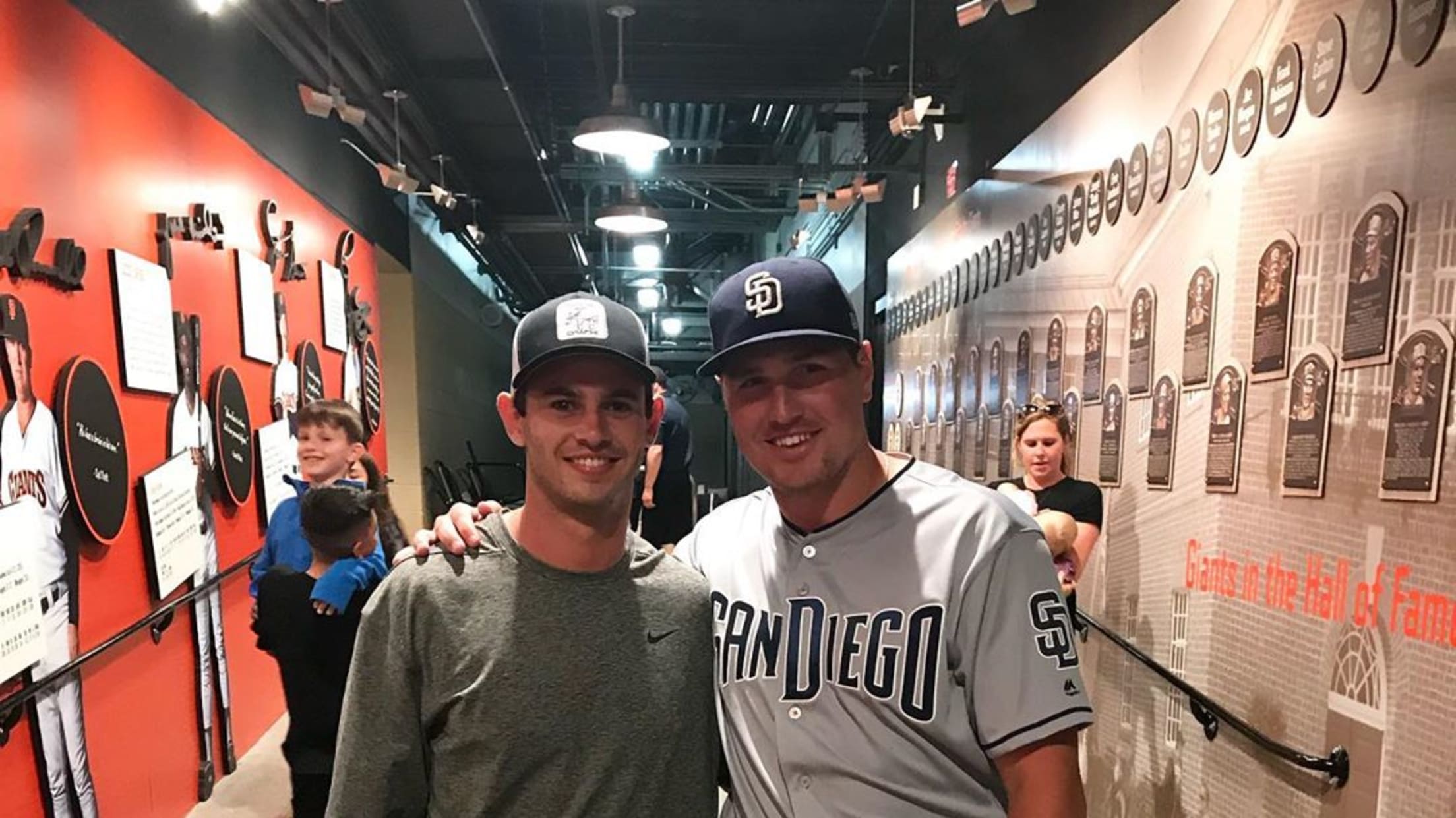 What's in a name? Well, a lot. It's who we are, what sets us apart from everybody else.
If you're a professional athlete, is there anything more powerful than your own name? It's your personal brand ... unless you're outfielder Hunter Renfroe of the Padres.
Or Hunter Renfrow, wide receiver/kick returner of the Raiders. For each of these guys, their name is somebody else's name, too. Mostly. It's a bit confusing, and Wikipedia knows.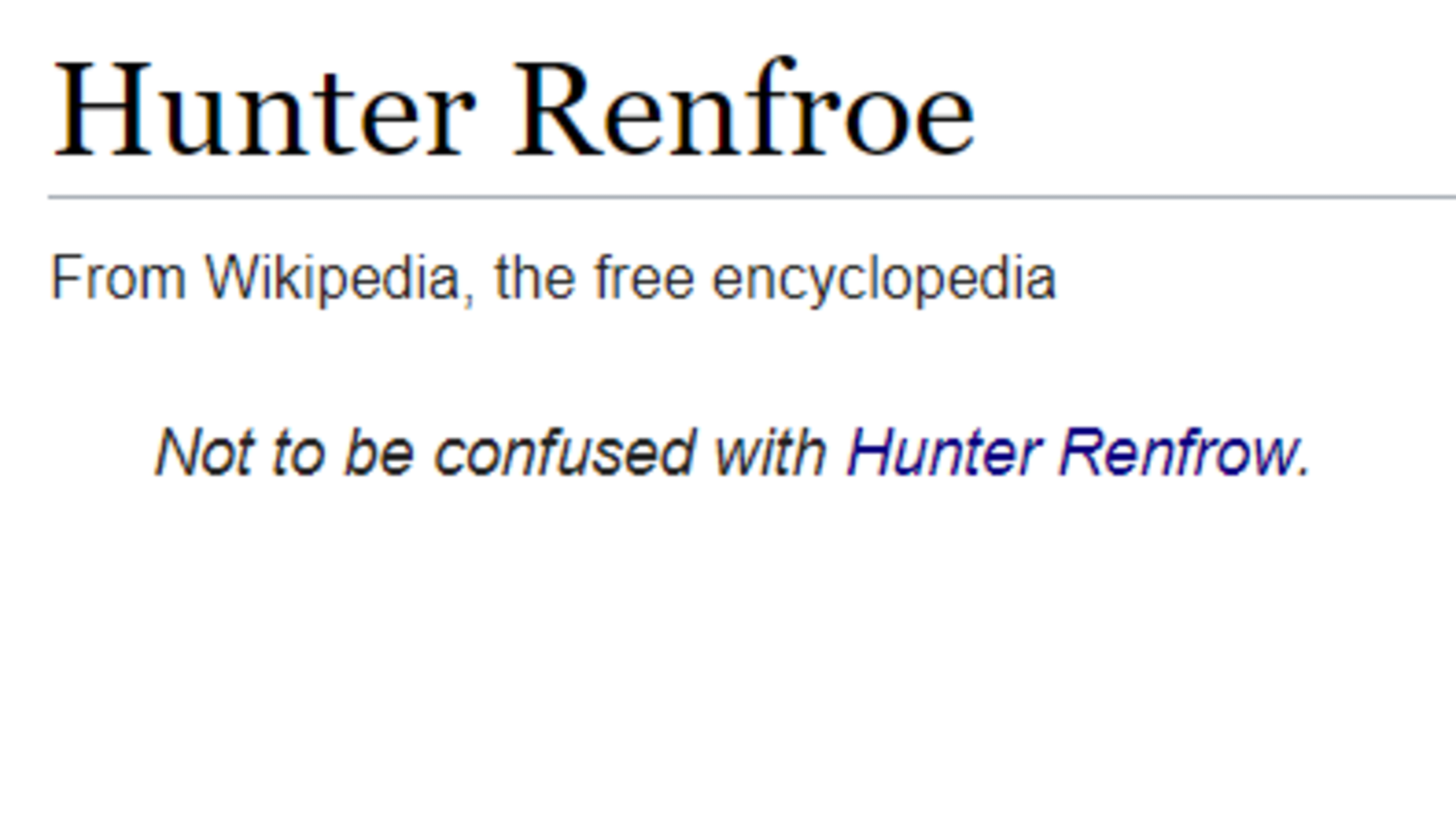 With the Padres in San Francisco playing the Giants last week, the two Hunters met up for a universe-shattering photo together:
Nicely done, Hunter. And you too, Hunter!
Shout-out to the universe for not actually shattering when this happened, and also for giving me another reason to use this GIF:
Adrian Garro joined MLB.com in 2016. Throughout his travels, both Bartolo Colon and Vin Scully have placed their hands on his shoulders. Not at the same time, though. That'd be amazing.
Teams in this article:
Players in this article:
Topics in this article: