Boston used the Red Sox home opener to ask you to kindly count their rings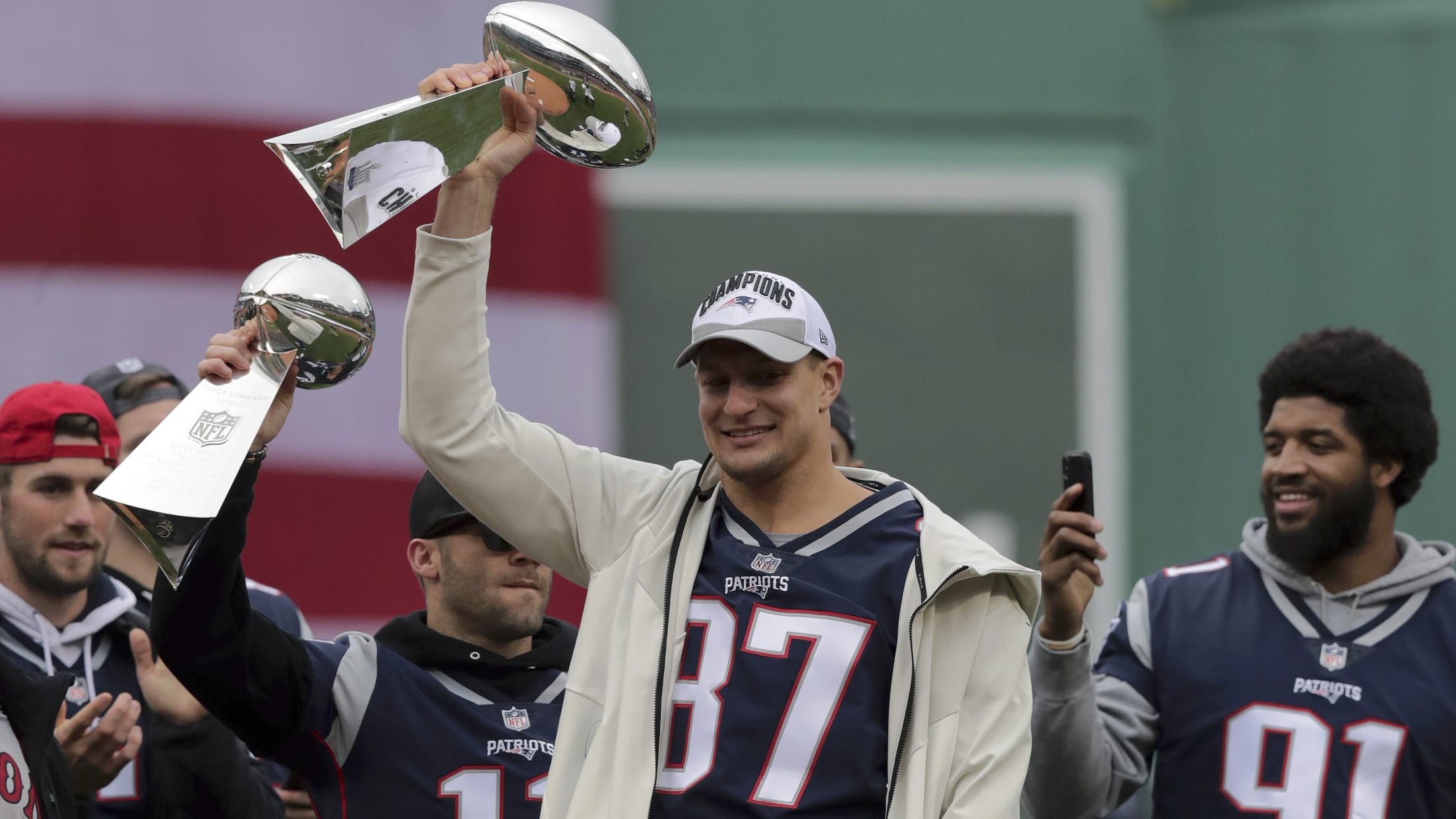 The Red Sox finally returned to Fenway Park for their 2019 home opener on Tuesday, which could only mean one thing: one last World Series celebration. And because this is Boston we're talking about, of course they laid it on thick.
There were rings. There was Big Papi casually palming the Commissioner's Trophy. There was a mini-2004 reunion, featuring a cameo from Manny Ramirez. There was an orchestral rendition of We Are the Champions. And, of course, there was a Green Monster-sized banner:
Reminder: pic.twitter.com/7rk5jrKZfw

— Boston Red Sox (@RedSox) April 9, 2019
But as you may have heard by now, the Red Sox weren't the only Boston team to win a title this year. Just a couple months ago, the Patriots dispatched the Rams to win Super Bowl LIII -- and as part of Boston's neverending quest to remind us all that they have more trophies than we do, New England showed up to help celebrate the day.
Champs visiting champs 🏆

Hey, @RedSox! pic.twitter.com/JkkUZ04IhL

— New England Patriots (@Patriots) April 9, 2019
Which, of course, included Rob Gronkowski, who may not be running around and trolling Tom Brady now that he's retired but still knows how to hype up a crowd.
Because there are never enough trophies!

Hey, @Patriots! 🏆🏆🏆🏆🏆🏆 pic.twitter.com/gIsmO1jDnV

— Boston Red Sox (@RedSox) April 9, 2019
The Bruins and Celtics are about to embark on the NHL and NBA playoffs, respectively, so who knows -- next year's Fenway opener might just be four hours of Boston trophy introductions.
Teams in this article:
Topics in this article: