Is the best first baseman in baseball really about to be traded?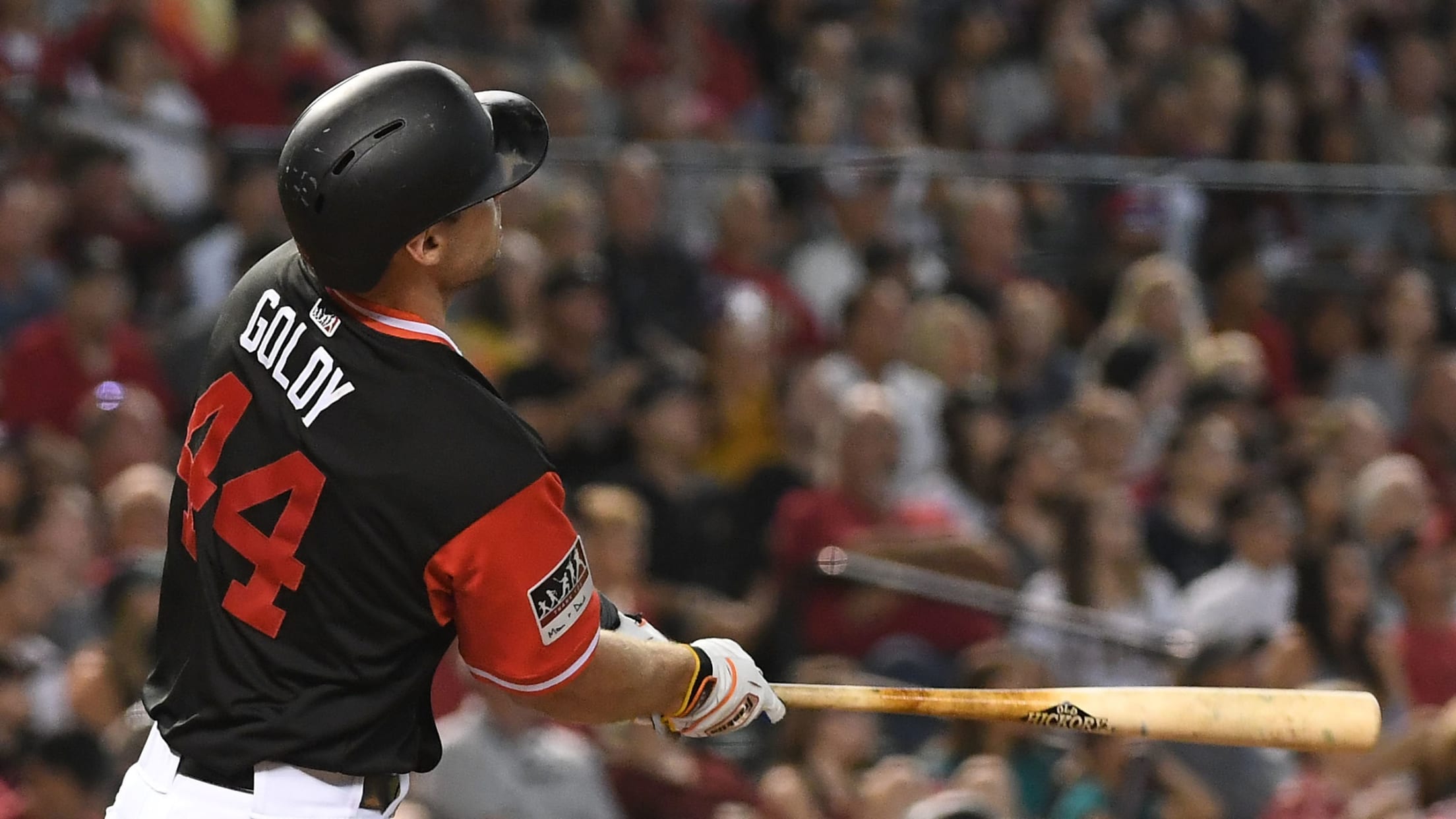 PHOENIX, AZ - AUGUST 26: XXX at Chase Field on August 26, 2018 in Phoenix, Arizona. All players across MLB wear nicknames on their backs as well as colorful, non-traditional uniforms featuring alternate designs inspired by youth-league uniforms during Players Weekend. (Photo by Jennifer Stewart/Getty Images) (Jennifer Stewart/Getty Images)
So far this offseason, the Hot Stove spotlight has focused squarely on the big fish in the free-agent pool, like Bryce Harper, Manny Machado and Patrick Corbin. The idea of those players putting on new uniforms come Spring Training is certainly intriguing. However, another name has surfaced recently as likely to find a new home this winter: D-backs first baseman Paul Goldschmidt.
Wait, Paul Goldschmidt? The guy who has made six consecutive All-Star Games, a streak topped by only one other position player (Mike Trout)? The guy who has been worth more WAR since 2012 than every other first baseman in baseball? The guy who has only missed 18 games over the last four seasons? That guy is available?
Yes, the D-backs are at a bit of a crossroads this offseason. After sitting atop the NL West for much of the season, an 8-19 September ruined Arizona's October aspirations. Plus, two of the key contributors to the 2018 club -- Patrick Corbin and A.J. Pollock -- are now free agents. With Goldschmidt himself just a year away from free agency, there is some sense that the D-backs may be best off cashing in now.
A similar sentiment existed a year ago with the Orioles and Manny Machado. With a daunting competitive landscape ahead, Baltimore had the opportunity to move its elite trade chip then, but ultimately opted to wait until the Deadline to move him. In Baltimore's case, waiting until July may have made the most sense, as Machado was coming off a relatively underwhelming 2017 season and needed to build his value back up. Goldschmidt, meanwhile, doesn't have to prove anything to a possible suitor, as the 31-year-old slugger is coming off yet another MVP-caliber season for the D-backs.
There are many things that make Goldschmidt exceptional, from his elite durability to his unusual speed for his position. But it is his consistency that makes him one of the best players in the game. Regular players slump. Even superstars slump. Bryce Harper has experienced extended cold stretches, as has Machado. But Goldschmidt doesn't really slump.
This past May, he posted a shockingly poor .531 OPS in 26 games, the worst month of his big league career. And how did Goldy rebound from that uncharacteristic dip in performance? With a 1.199 OPS in June, one of the best months of his entire career. You can always count on Goldschmidt to revert to excellence -- something you cannot necessarily depend on with some of the other big name bats on the market.
Whether moving Goldschmidt makes the most sense for Arizona may be up for debate. But even the possibility that a player of Goldy's caliber is available? That feels like a pretty big deal!
Let us know what you think about the idea of Goldy being on the move:
Teams in this article:
Players in this article: