Where is Bryce Harper going to sign?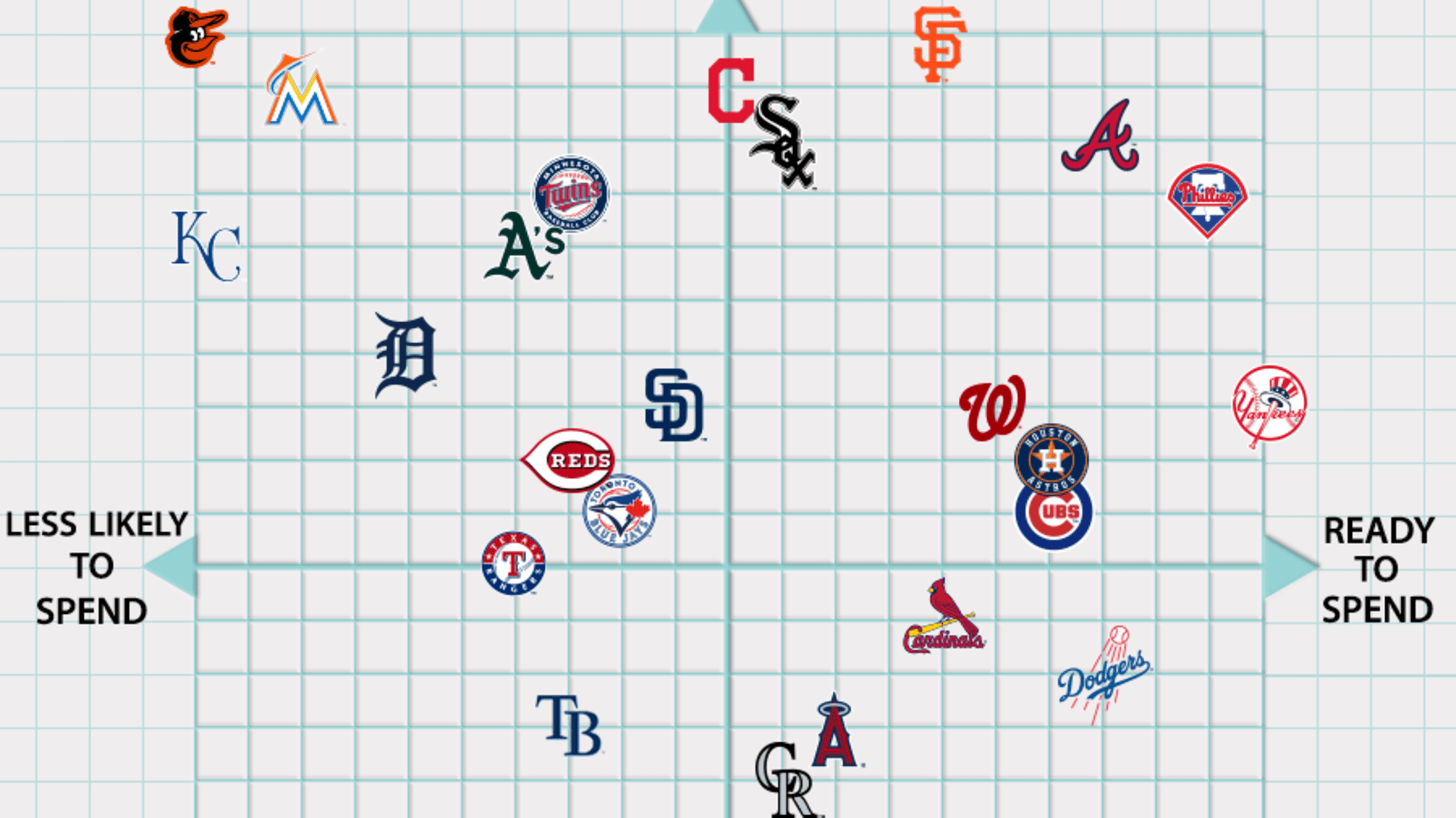 With so many impact players available, this year's free-agent season has the potential to be the most hectic we've ever seen. To keep everything organized, we're bringing back the Free Agent Matrix to parse out where this year's top talents might end up signing.
2018 was supposed to be The Year of Bryce. With a stacked-looking Nationals roster, the All-Star Game coming to D.C. and the impending free agency of one of baseball's brightest young stars, all signs pointed toward Bryce Harper dominating headlines all season long.
But aside from one magical evening in July, things didn't really go as planned as the Nats failed to reach the postseason in the final year of Harper's contract. Now, the man once dubbed "Baseball's LeBron" will hit the open market for the first time. Only 26 years old, one could argue that most of Harper's best years are still in front of him, meaning he's likely to command a record-breaking contract the likes of which we've never seen before. Harper's free agency is a frenzy a decade in the making, so let's try to make sense of all the chaotic rumors by booting up the trusty Free Agent Matrix to see where he might end up come Opening Day 2019.


Dark Horses:
Astros: So spicy. This would be a Durant to Golden State type move -- one of the game's five best players signing on with one of the league's already incredibly dominant forces. With Marwin Gonzalez potentially leaving in free agency, the Astros do have an open spot in the outfield if Harper wants to join forces with Bregman, Altuve and Co.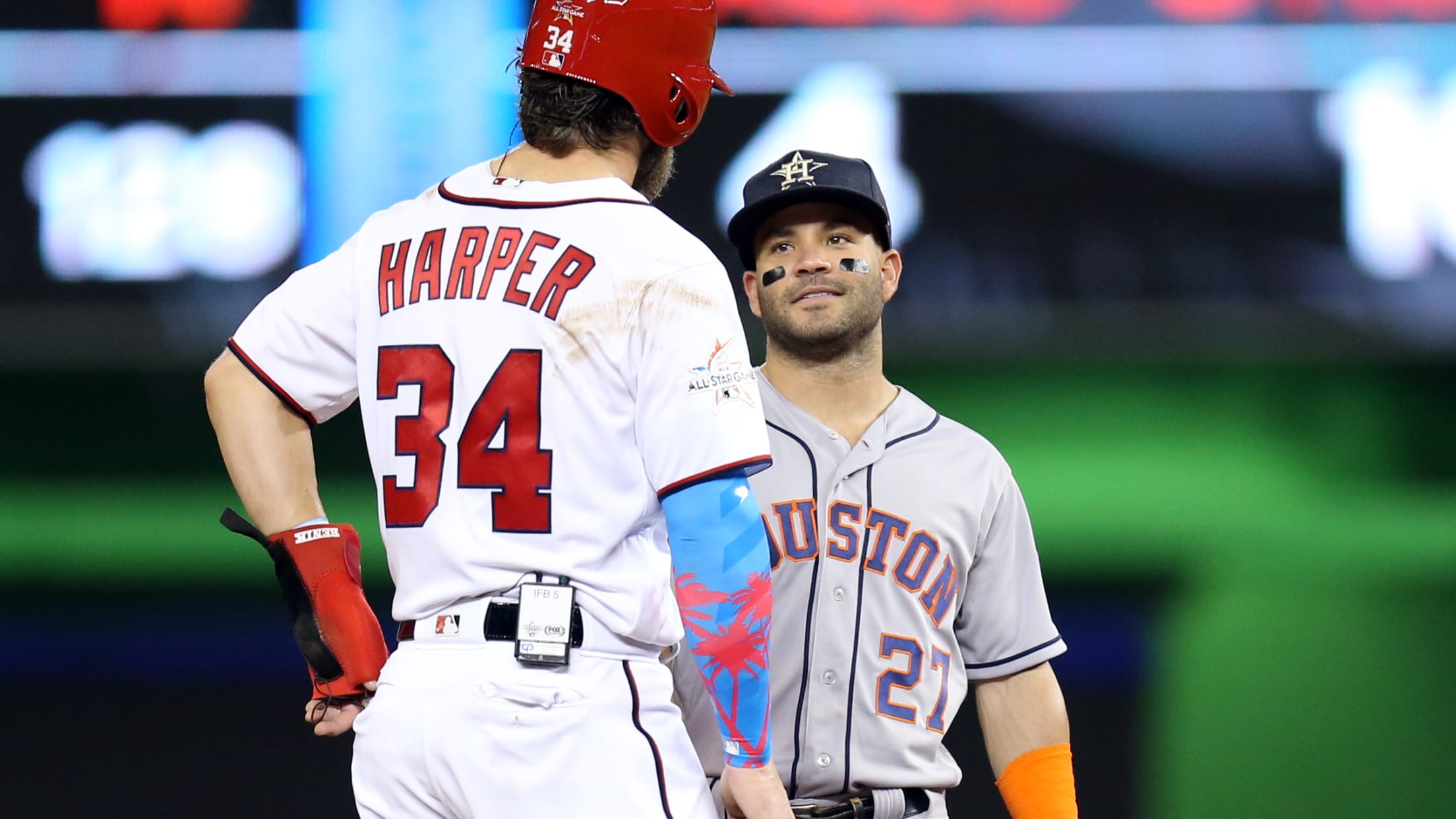 Braves: The idea of having Harper and Ronald Acuña in the corner outfield spots for the next half-decade must be causing an uptick in cases of hyperventilation and heatsweats in the Atlanta metropolitan area. Harper's dad is named Ron, but if Bryce goes to Atlanta, he might gain a brother named Ron too.
Cubs: It feels like the Harper to the Cubs rumors have been percolating for decades and for good reason. There's the fact that he's best friends with Kris Bryant and once posted an Instagram picture of the two of them featuring the hashtag #Back2BackOneDay. Harper's been spotted multiple times wearing other Chicago sports logos, and of course, his dog is literally named Wrigley.Who knows if any of this means anything or if Bryce is just trolling Chi-Town, but Cubs fans should take some comfort in the fact that Harper's dog isn't named Busch or Fenway.
Cardinals: Last offseason, before half-mountain half-model Giancarlo Stanton was dealt to the Yankees, the Cardinals and Marlins agreed to a deal to send the slugger to St. Louis -- the Cardinals would've had to take on a significant chunk of Stanton's $325 million dollar deal. But the Cards couldn't convince Stanton to waive his no-trade clause and the mammoth tater machine ended up with the Yankees instead. While they missed out on Stanton, the Cards' willingness to take on such hefty contract is certainly an indicator they could enter the Harper sweepstakes.
Yankees: Harper in pinstripes is the perpetual daydream of every Yankees fan and the perpetual nightmare of all other fanbases. Alongside Stanton and Aaron Judge, Bryce would give the Bronx Bombers, a team that just broke the record for most home runs in a season, perhaps the three most powerful tater-creators in the league.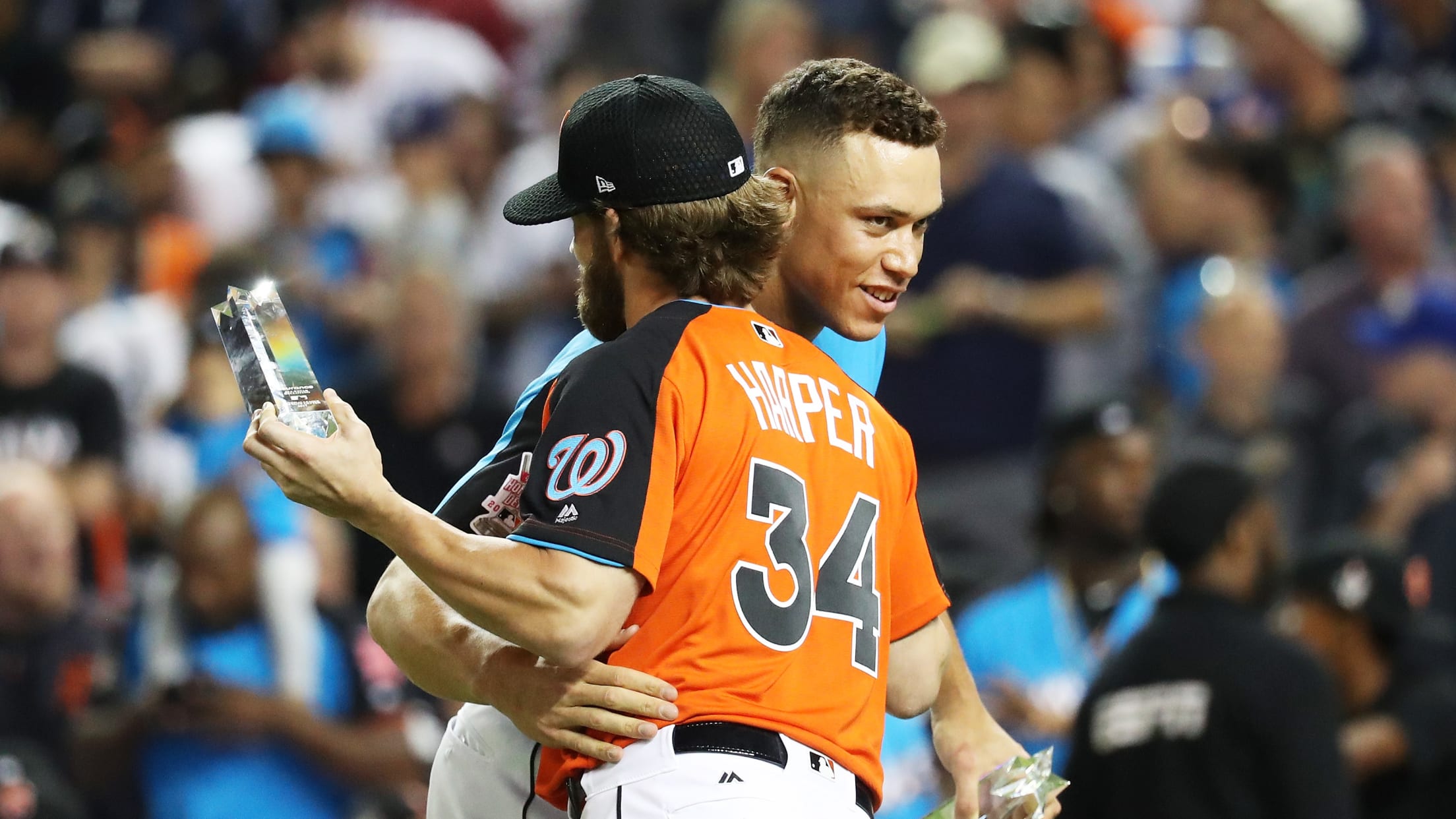 Favorites
Giants: If Harper goes to San Fran, expect him to make a serious run at Barry Bonds' home run record.
No, not Bonds' MLB record of 762 career taters. We're talking about Bonds' similarly dominant record of 35 career dingers kerplopped into McCovey Cove beyond right field at AT&T Park. The Giants haven't really had a lefty slugger since Bonds capable of consistently clobbering spheres into the bay, but if Bryce goes west he could single-handedly cause a rise in the number of kayak purchases in and around San Francisco.
Phillies: If Instagram follows are any indication, Bryce is already on his way to Philly. Earlier this week he tossed follows to both Phillies outfielder Rhys Hoskins and Philadelphia 76ers center Joel Embiid. To be fair, both of those Philly sports icons are tremendously good follows, so it's hard to take this Instagram tomfoolery as hard news until Harper also starts following Nick Pivetta, Robert Covington and Meek Mill.
That being said, Philly has the cash money to make a deal happen and could definitely use another no-nonsense run producer to pair alongside Rhys Hoskins. If Harper does leave Washington for Franklins, expect Phillies fans to scramble to delete all their old anti-Harper tweets from when he first came up in 2012 and stole home against Cole Hamels.
Nationals: From a purely baseball perspective, the Nationals don't need Harper as much as one might expect. Despite their disappointing 2018, the Nats could let Harper walk and still have an above-average outfield featuring best-teenager-everJuan Soto, the king of scrappiness Adam Eaton and hotshot prospect Victor Robles. The Nats knew from the moment he debuted that Harper departing in free agency was always a real possibility, so kudos to the organization for planning accordingly. If he does go, don't expect the on-field product to falter too drastically.
But if their 10-year, 300-million-dollar offer is any indicator, the Nats aren't going to let the face of their franchise leave without putting up a fight. In seven years as a franchise before Harper reached the big leagues, the D.C. club had zero winning seasons. In the seven with Harper, they've had a winning record every single season. The years-long hype leading up to Harper's free agency has made it relatively easy to envision him on another team, but the idea of the Nationals moving on without the man who propelled them to relevancy is much tougher to picture.
Predictions:
Jake: Nationals
Jordan: Giants