For his latest retirement gift, David Ortiz received an entire New England corn maze in his honor
They usually chant his name from the stands at Fenway Park and other ballparks around the Major Leagues. But a more picturesque scene took place late Tuesday morning, as fans of David Ortiz lined up on a haystack and throughout a cornfield while chanting "Papi, Papi, Papi" until their throats were sore.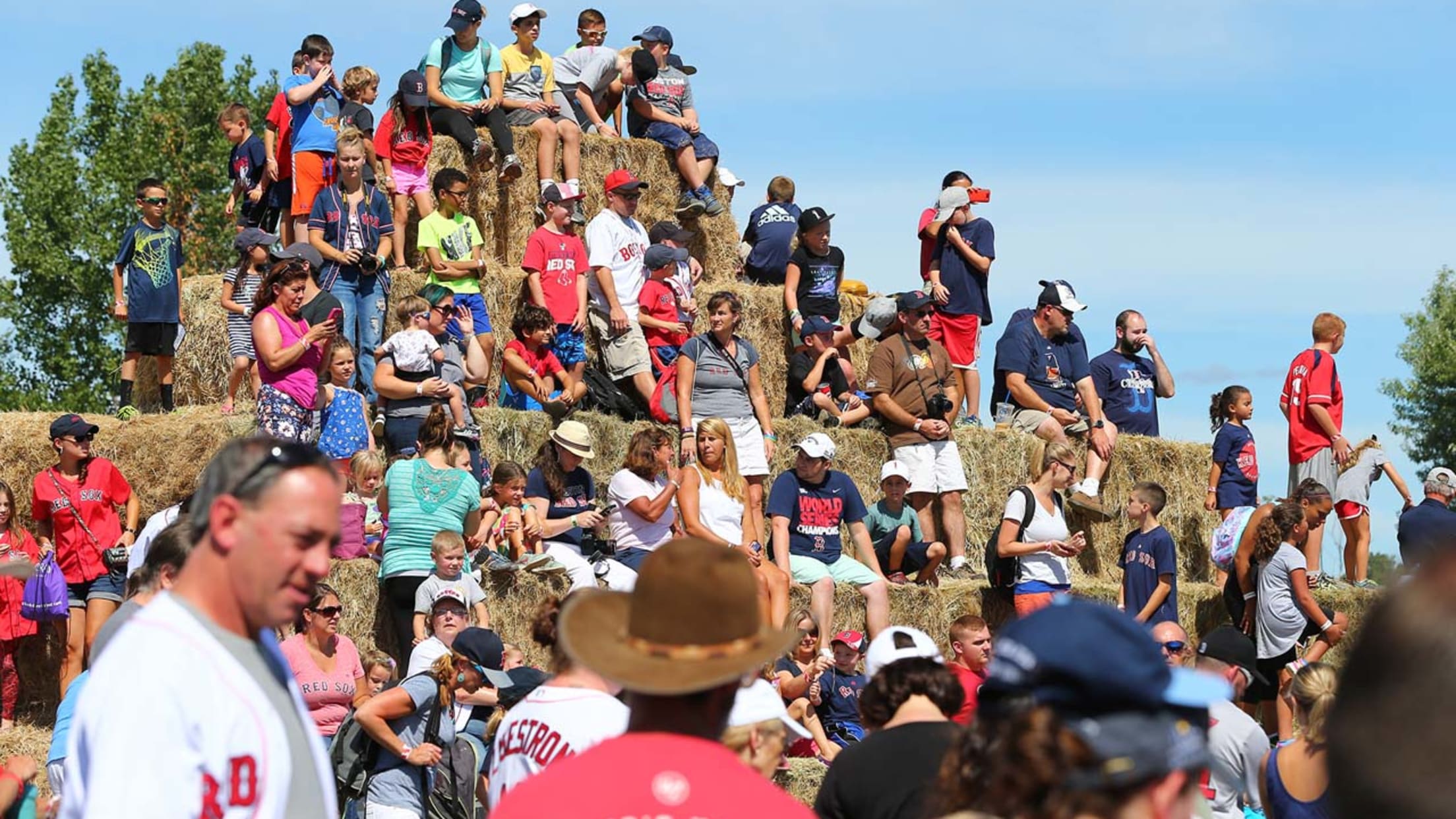 The occasion? The unveiling of a David Ortiz corn maze called, of course, The Big Papi maze.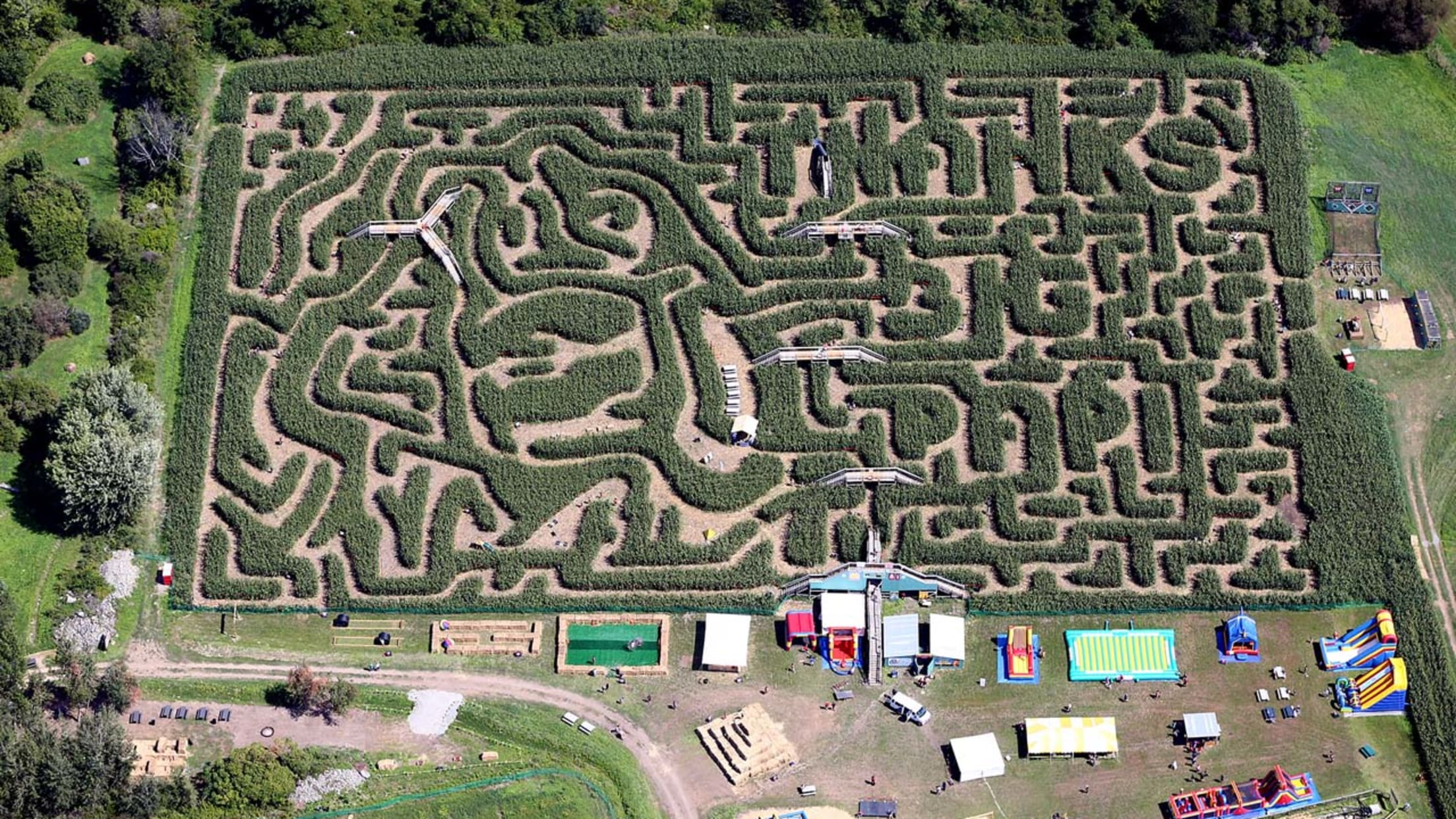 It is a thing of beauty -- best seen from a helicopter at an altitude of 1,700 feet, where you can see an iconic image of Ortiz, sunglasses on, pointing skyward after a home run.
The man of the hour was blown away by the honor.
"It's crazy. It's not an easy thing to do," Ortiz said. "They have been handing me so many retirement gifts, but this is something that's almost impossible to get done. It's very special and very touching."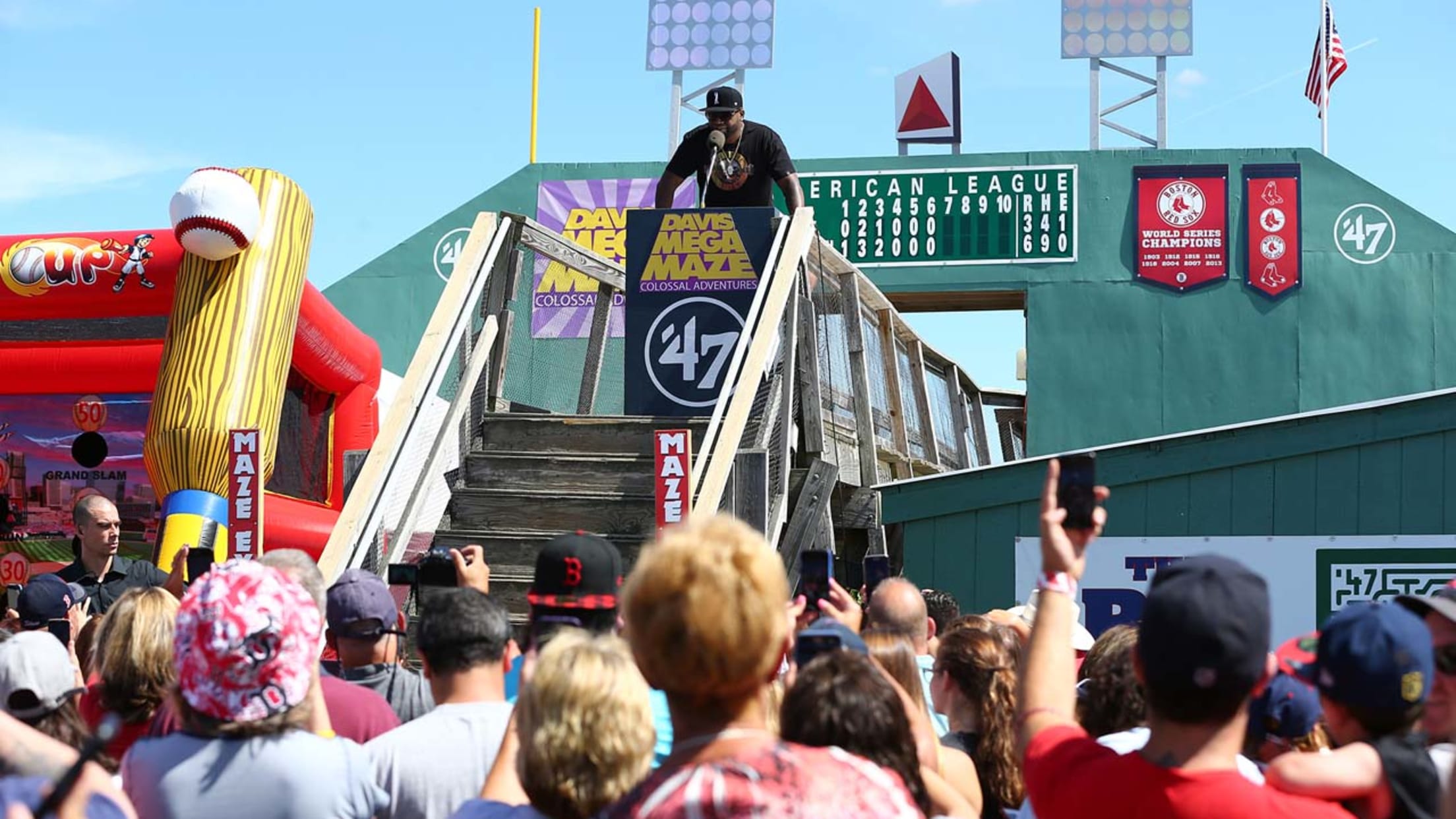 Ortiz then took a ride in the chopper himself to get the best view.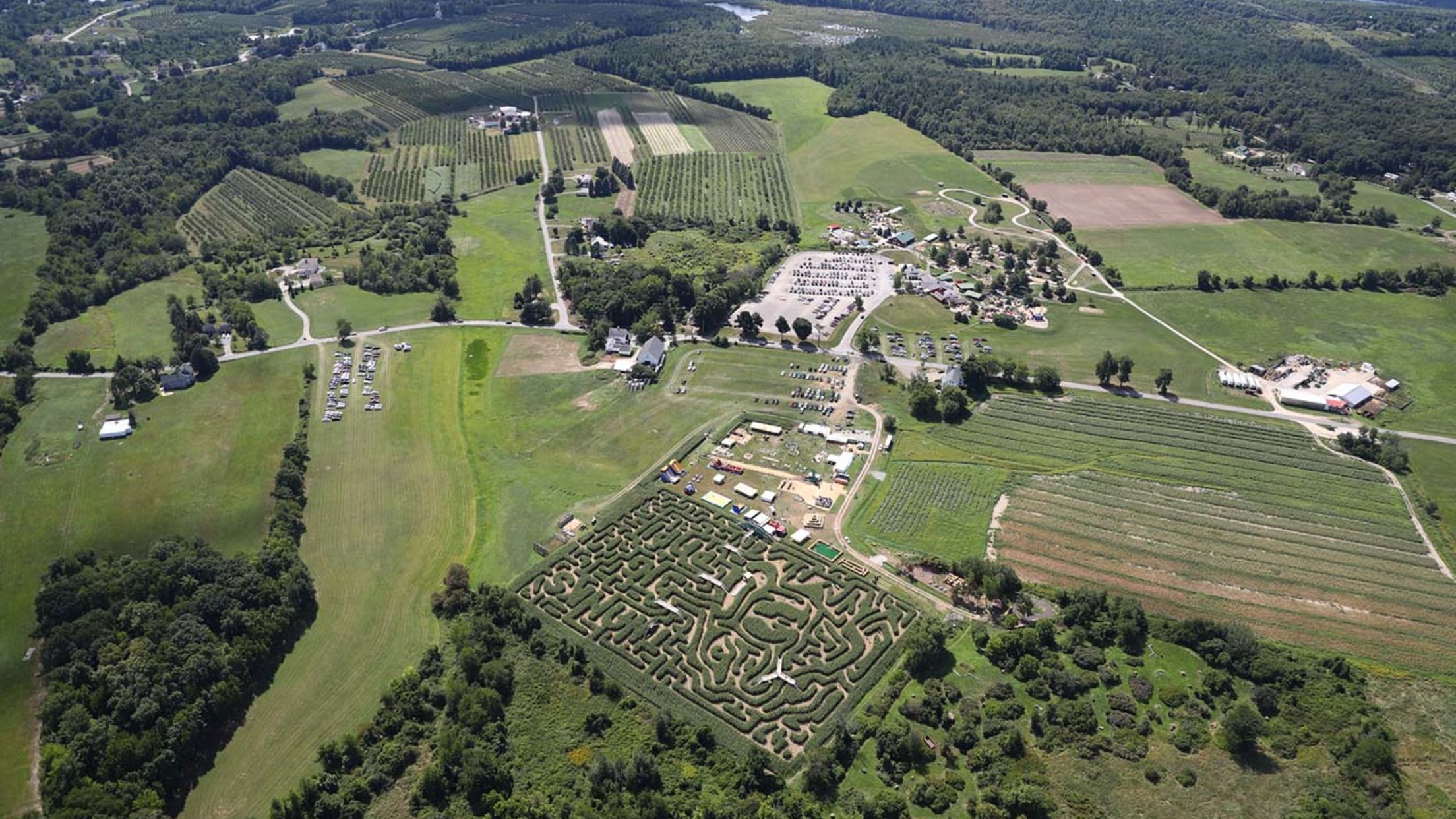 But that was only after the most creative ribbon-cutting you've ever seen: Ortiz grabbed a foam Red Sox bat and swung through a massive stock of corn.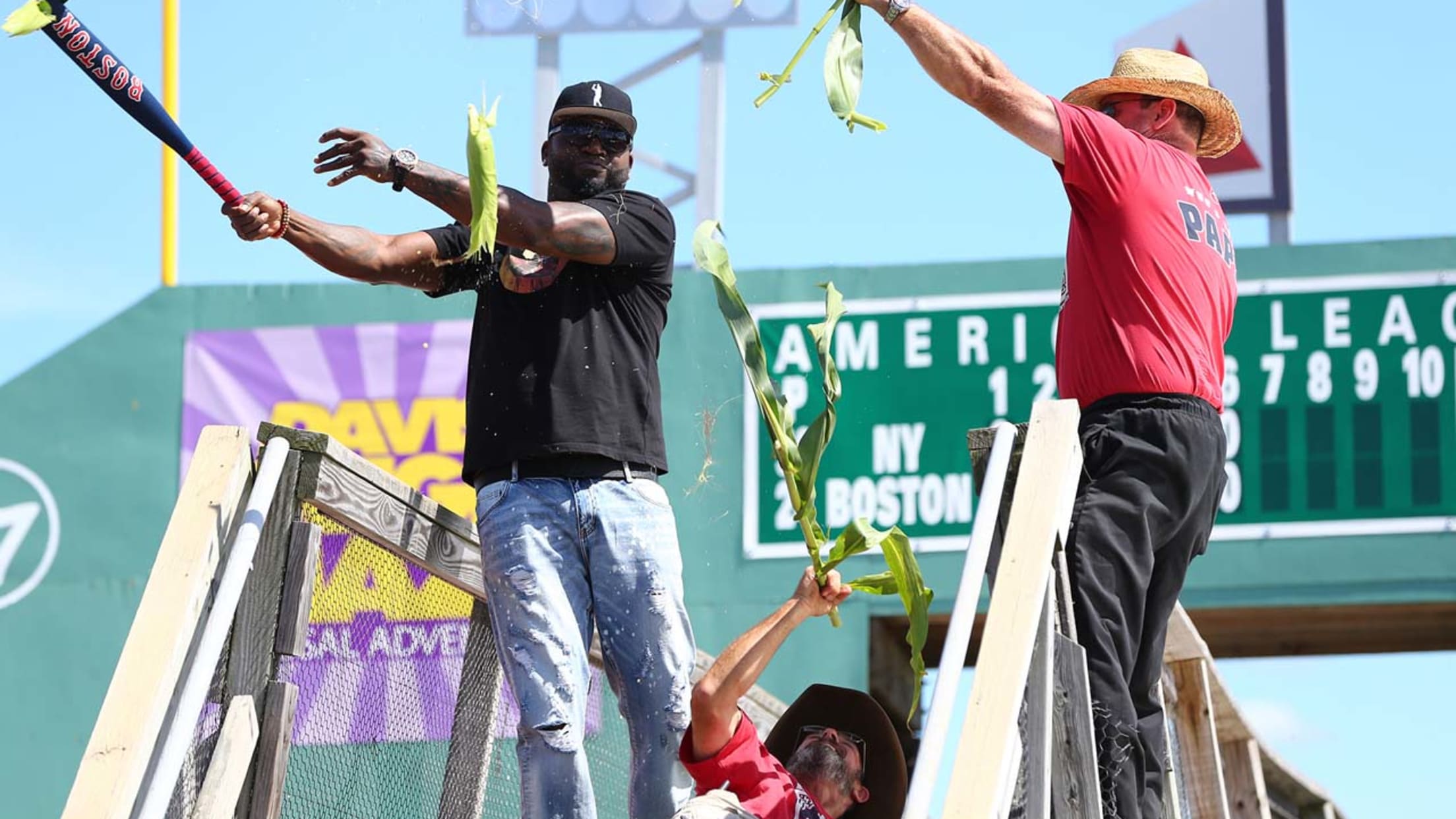 '47, a sports lifestyle brand based in Boston, helped get the project off the ground with Davis Mega Maze, who hosts the attraction.
Adrian Fisher, billed as the top maze creator in the world, designed the puzzle himself and flew all the way from England to take part in its unveiling.
Papi's maze will be open on weekends throughout the fall -- just don't expect it to be an easy activity.
"This is a kid's heaven," said Doug Davis, part of the family-run business housing the three miles of pathways that make up Papi's maze. "The younger kids do better in the maze because they don't have preconceived notions. We have people from all over the world who come to this maze. You get a pack of engineers or something like that to get out there for two and a half or three hours. It's not like you can be smarter to get your way through the maze. It's a challenge. If all logic tells you to go this way, it's probably the wrong way. It's mind boggling."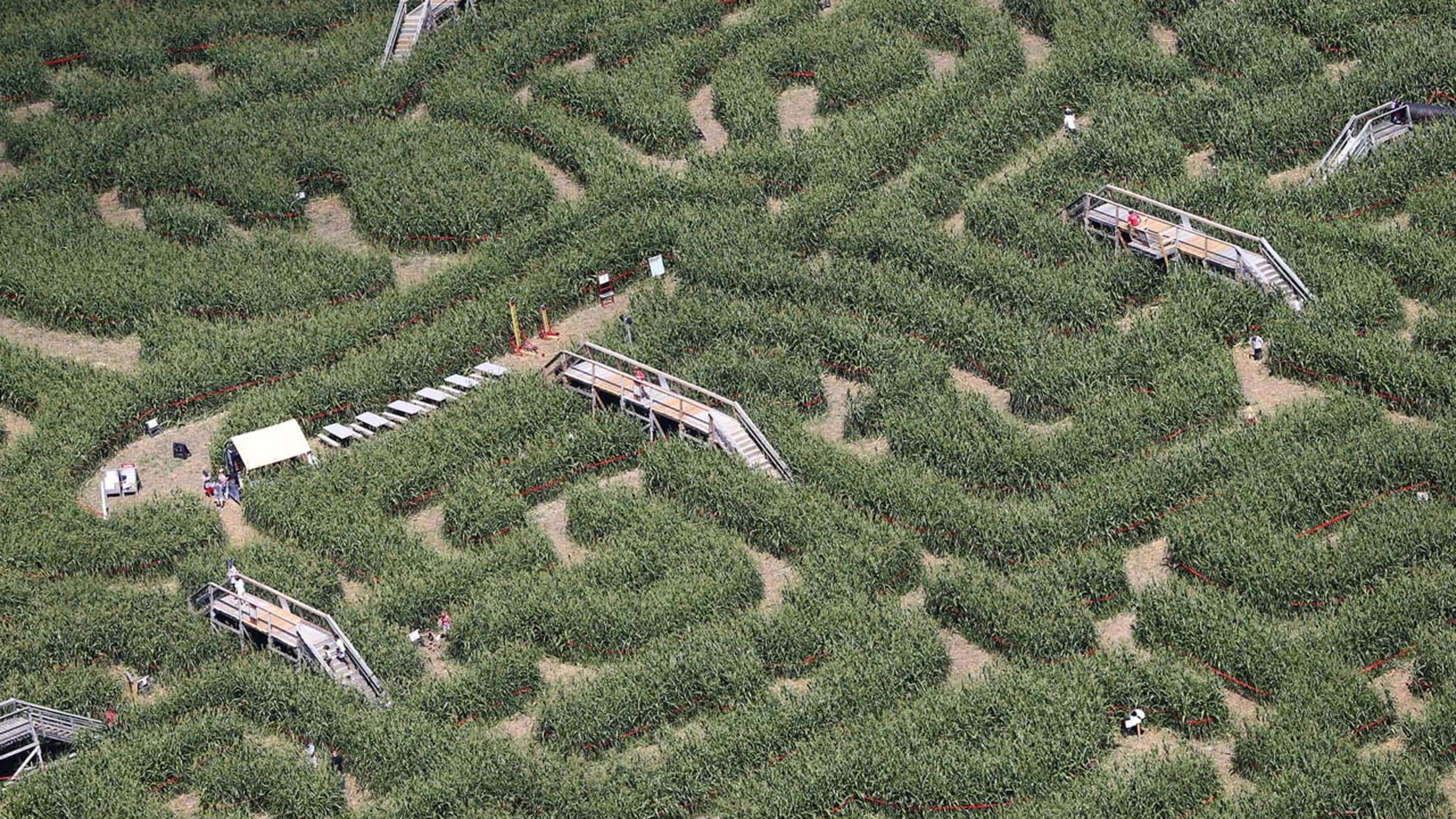 Less complex is the love Red Sox Nation has for the retiring slugger. Hundreds of Red Sox fans came out on a beautiful summer morning to see the legend up close.
One man acted like it was Halloween and dressed up as Big Papi, wearing a Red Sox jersey (No. 34 on the back) with sunglasses and batting gloves. He even looked the part, albeit a few inches shorter and much less muscular than the Boston legend.
"When I do my job, people kept saying I look like him," said Eric Booker of Worcester. "I said, 'you know what, let's go over here and see if we can meet him'. I used to work with the post office. People would stop me on my mail route and say you look like a baseball player."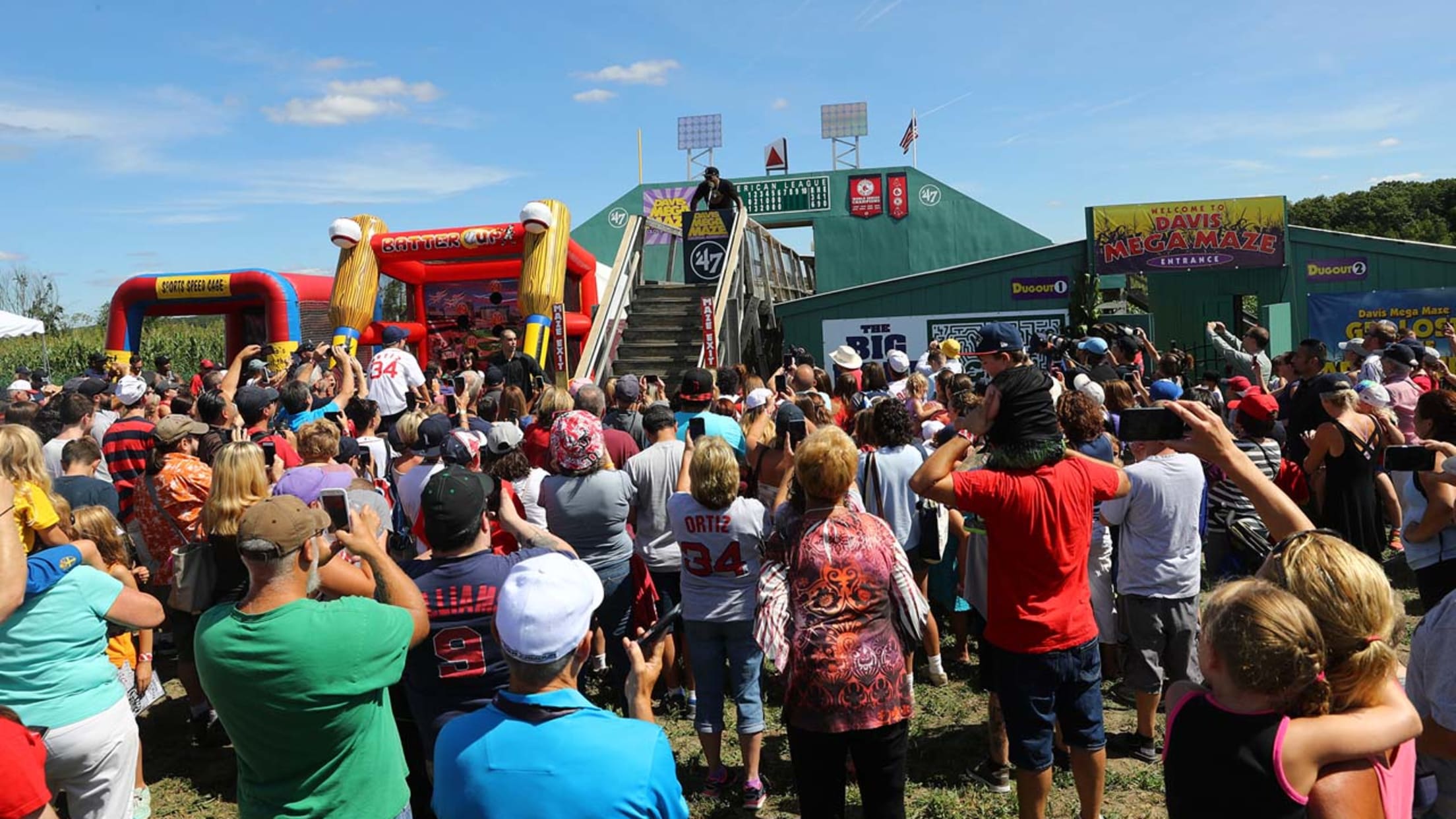 Then, there were the two sisters -- Cindy Lemanski and Nadine Borey -- who have been following the Red Sox for decades and decided there was no better way to spend a day than out in the cornfield getting a look at Ortiz in the flesh.
"I saw the billboard going out to Worcester," said Lemanski, a 60-year-old Papi/Red Sox fan from Southbridge, Mass. "We happened to have lunch the other day and said we should look into this. And when [we] looked it up, I saw he was going to be here today. And I was like, 'we're going.' Fate brought us here to meet Papi. Incredible."
Ortiz came out to the event in a black t-shirt, a gold chain and ripped jeans, looking larger than life to the hundreds in the audience. And he was happy to grab the microphone and speak to the people who came to see him.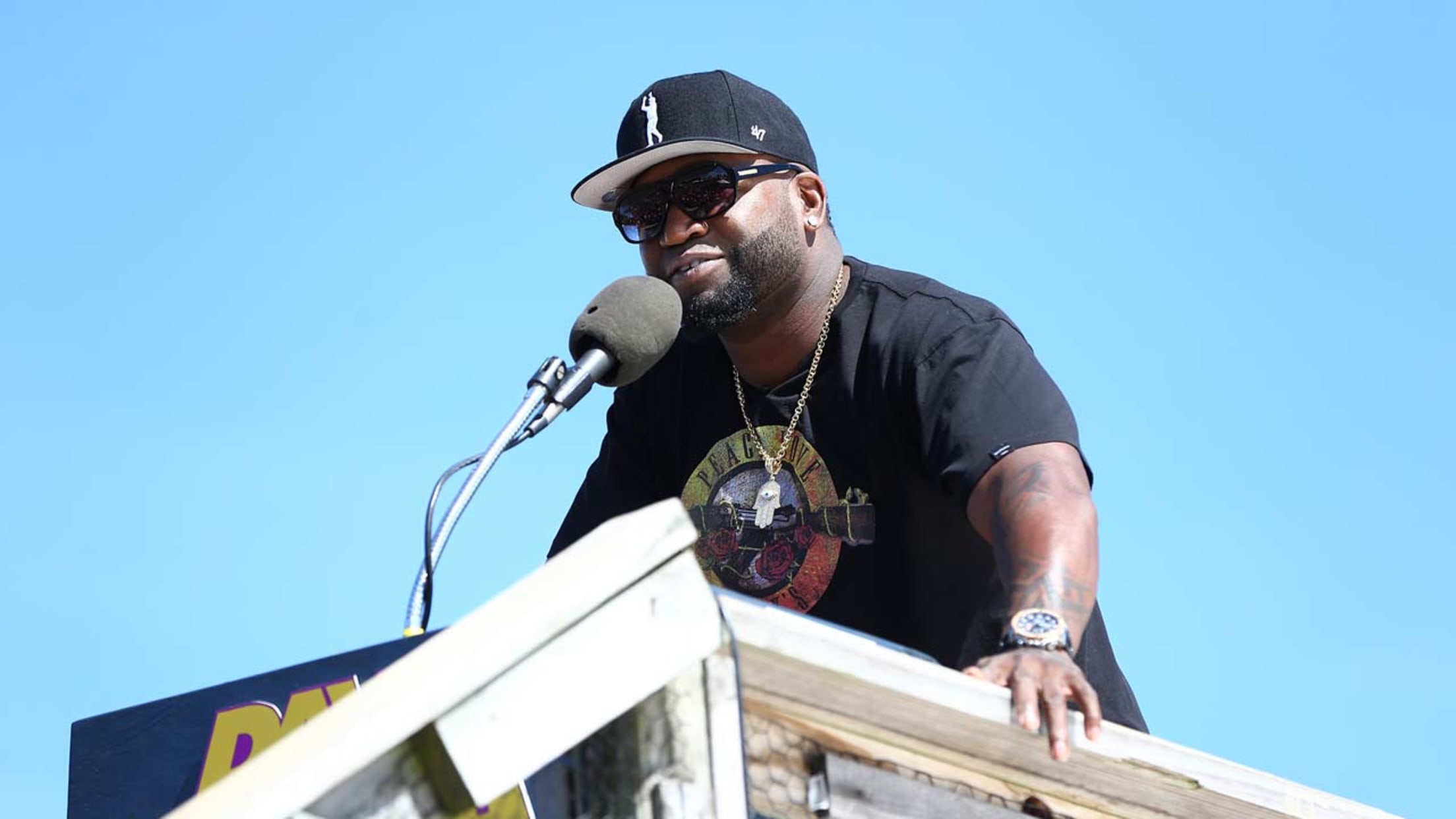 "Hope you guys are having fun," Ortiz said. "This is incredible. I think it's something very special and something is hard to put together. It's an honor to be here in this very beautiful cornfield. I love corn by the way."
Ian Browne has covered the Red Sox for MLB.com since 2002. Follow him on Twitter @IanMBrowne and Facebook.
Teams in this article:
Players in this article: