It's a dream lineup: Jeff Bagwell hung out with Guy Fieri on 'Diners, Drive-Ins and Dives'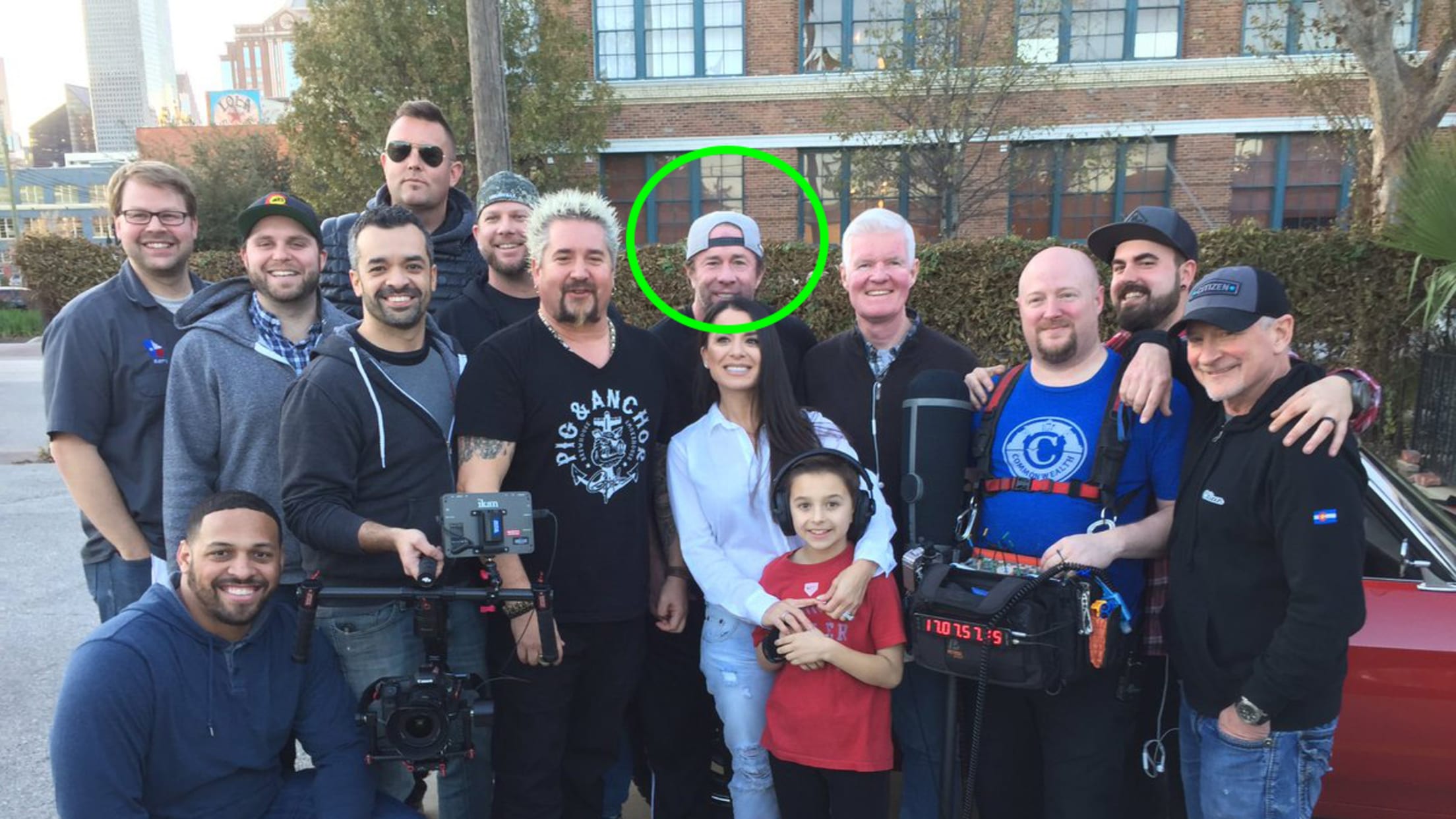 Jeff Bagwell: Rookie of the Year, MVP and player who has a very good chance of making the Hall of Fame when the voting results are announced later this month. But the real highlight of his career? He hung out on the set of Food Network's hit show, "Diners, Drive-Ins and Dives."
Hosted by the anthropomorphized cheese doodle Guy Fieri, "Triple D" is shown for approximately 20 hours a day. Which means that whenever the Houston episode airs, you'll have plenty of chances to catch the show. Hopefully the episode will be retitled "Dingers, Drive-Ins and Dives."
Great to have Jeff Bagwell from the @astros on the set of #DDD in houston pic.twitter.com/0XdSE9A0yX

— Guy Fieri (@GuyFieri) January 9, 2017
If not, perhaps the appearance will inspire Fieri to open a Bagwell-inspired pop-up restaurant in the near future. This is our dream menu, naturally inspired by Bagwell's penchant for mashing taters.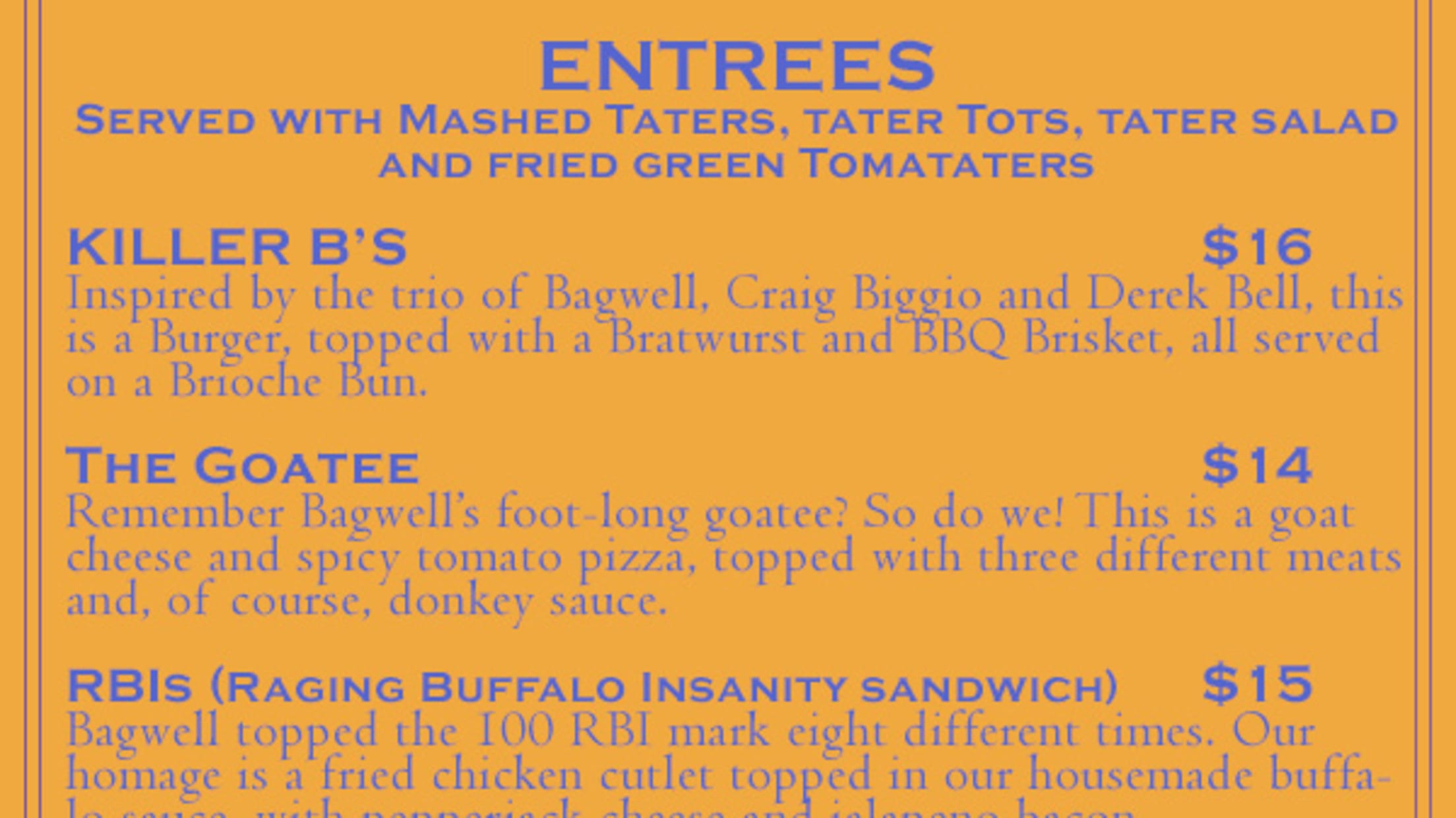 (h/t Sports Illustrated)