Photo of the Night: Pirates-Nationals game gets a visit from an incredible rainbow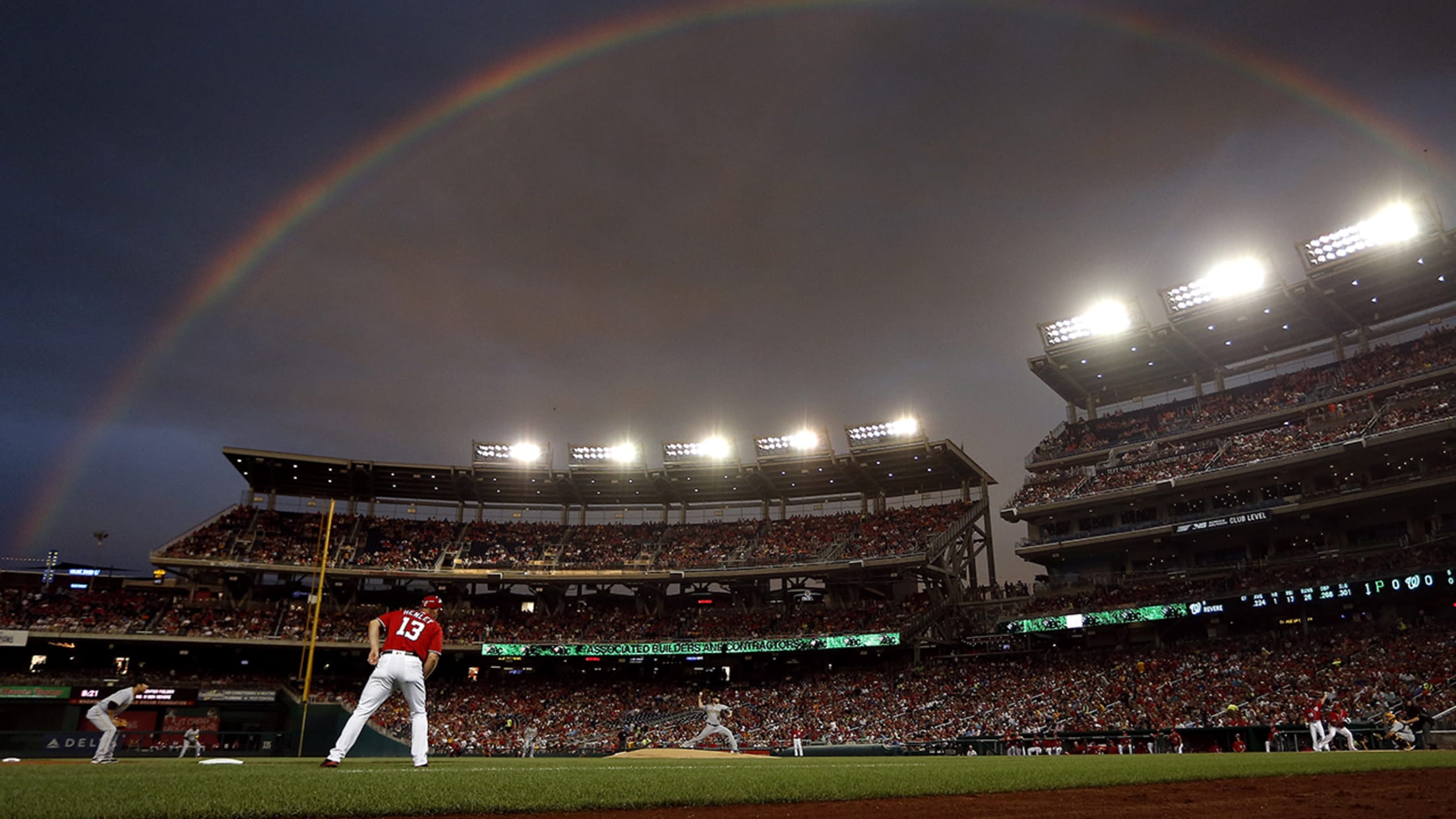 WASHINGTON, DC - JULY 16: Gerrit Cole #45 of the Pittsburgh Pirates works in the first inning under a rainbow against the Washington Nationals at Nationals Park on July 16, 2016 in Washington, DC. (Photo by Matt Hazlett/Getty Images) (Matt Hazlett/Getty Images)
The weather has a way of wreaking havoc with man's puny efforts to play a baseball game -- from the mundane, like your average rainfall to even some occasional hail the size of, well, actual baseballs.
Every once in a while, though, in between the tarps and the ponchos and the elaborate rain delay competitions, Mother Nature decides to smile on us. Luckily for everybody at Nationals Park, the Nats' 6-0 win over the Pirates on Saturday night was one of those times. After rain delayed the first pitch for about an hour, the skies eventually cleared, giving us not only baseball but a pretty breathtaking rainbow to go with it.
In the face of such awe-inspiring beauty, we have but one question: What does it mean?!