One fan homered in the Rangers' Swing For Your Seats challenge and won free tickets
On Saturday afternoon, 20 Rangers fans gathered at Globe Life Park to answer one of the hardest questions any baseball fan can ask him or herself: Could you hit a home run out of a Major League ballpark?
And one fan, Byron Anderson, answered: Yes I can.
I bet on myself today, it paid off...thanks to @TEXPAMAN and @Rangers for making an ole man's dream come true! pic.twitter.com/zjOEyCidI9

— Byron Anderson (@SportsByron) February 20, 2016
At their "Swing For Your Seat" event, the Rangers gave their fans -- anyone who placed a 25 percent deposit on a half- or full-season ticket plan -- three swings with a wood bat against a pitching machine delivering balls in the 70-mph range. If anyone managed to hit a home run (note: the outfield wall at Globe Life Park is 407 feet at its deepest point), their season tickets would be free. Carrying the dreams of anyone who's ever watched a baseball game, Anderson did it:
ICYMI: Byron Anderson won his seats for 2016 at today's #SwingForYourSeats event! 💪🏼⚾️🏃🏻 pic.twitter.com/gHrY1nsGq7

— Texas Rangers (@Rangers) February 21, 2016
He homered into the lower level and took home four half-season ticket packages.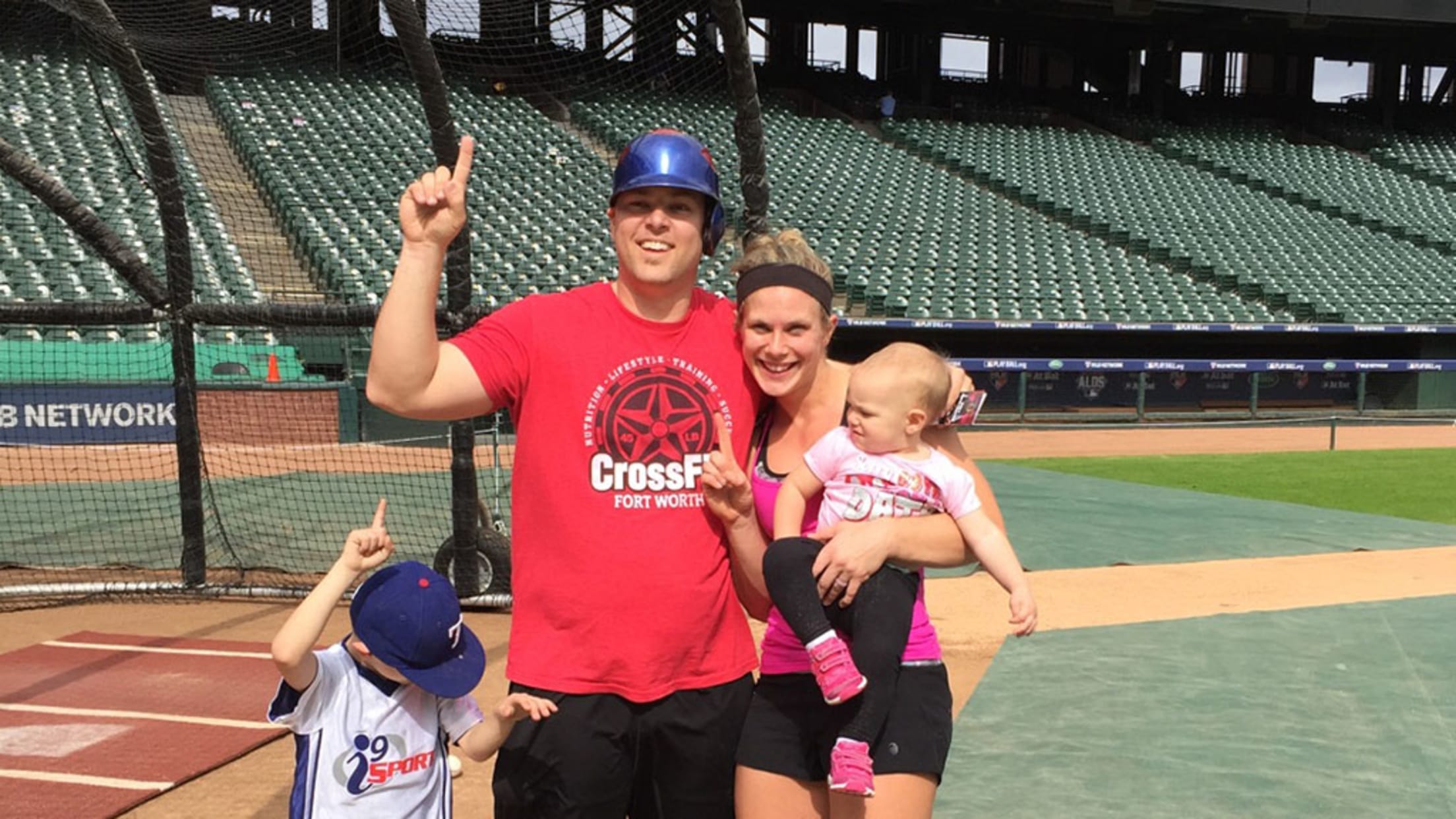 But before Anderson made his own designated hitter audition reel, the day began with someone used to hitting home runs in Texas: Michael Young, who hit 177 homers as a Ranger, took the contest's first swings: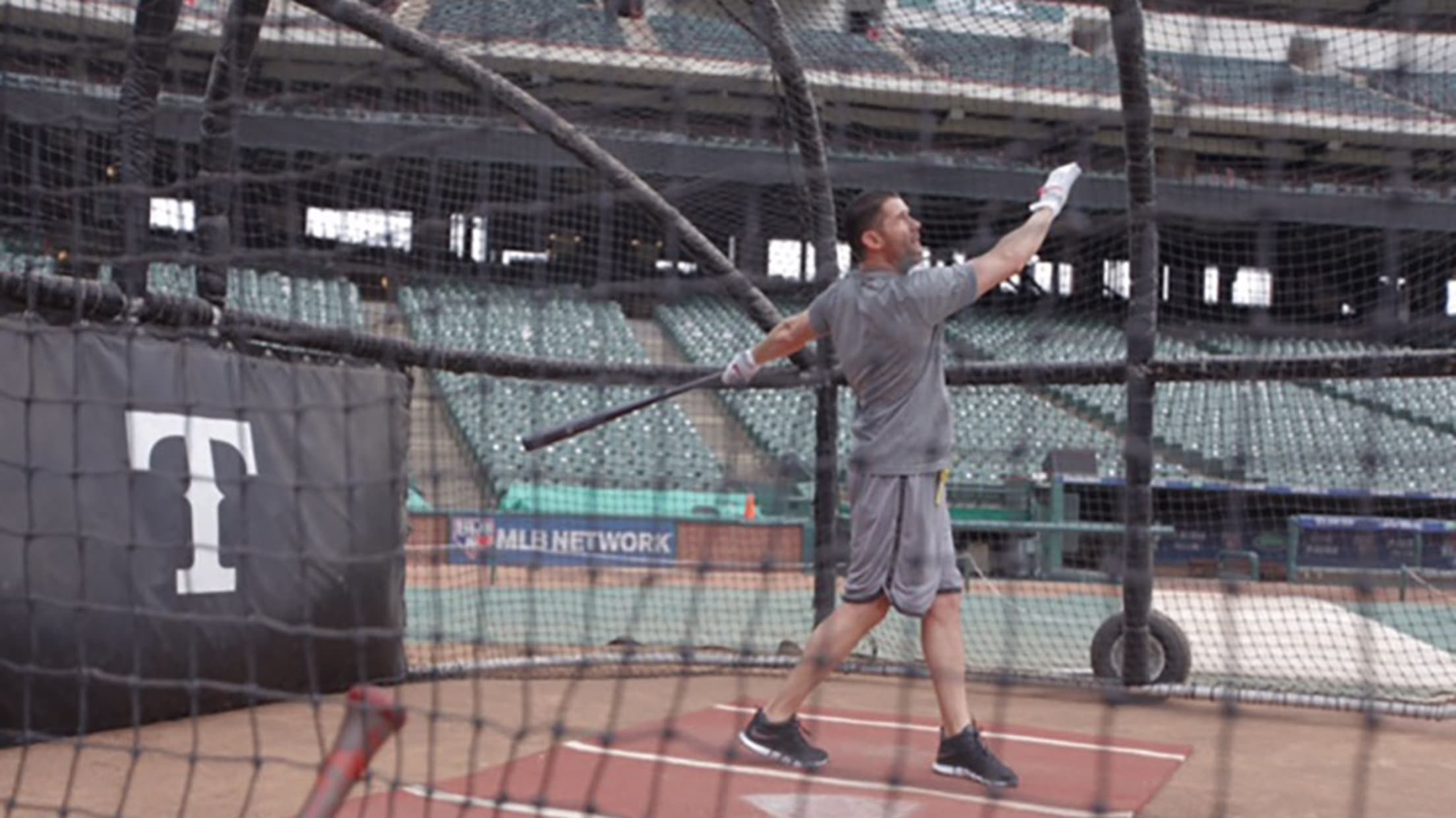 And then, the brave few who possessed the emotional temerity to confront something at the core of their beings as baseball fans: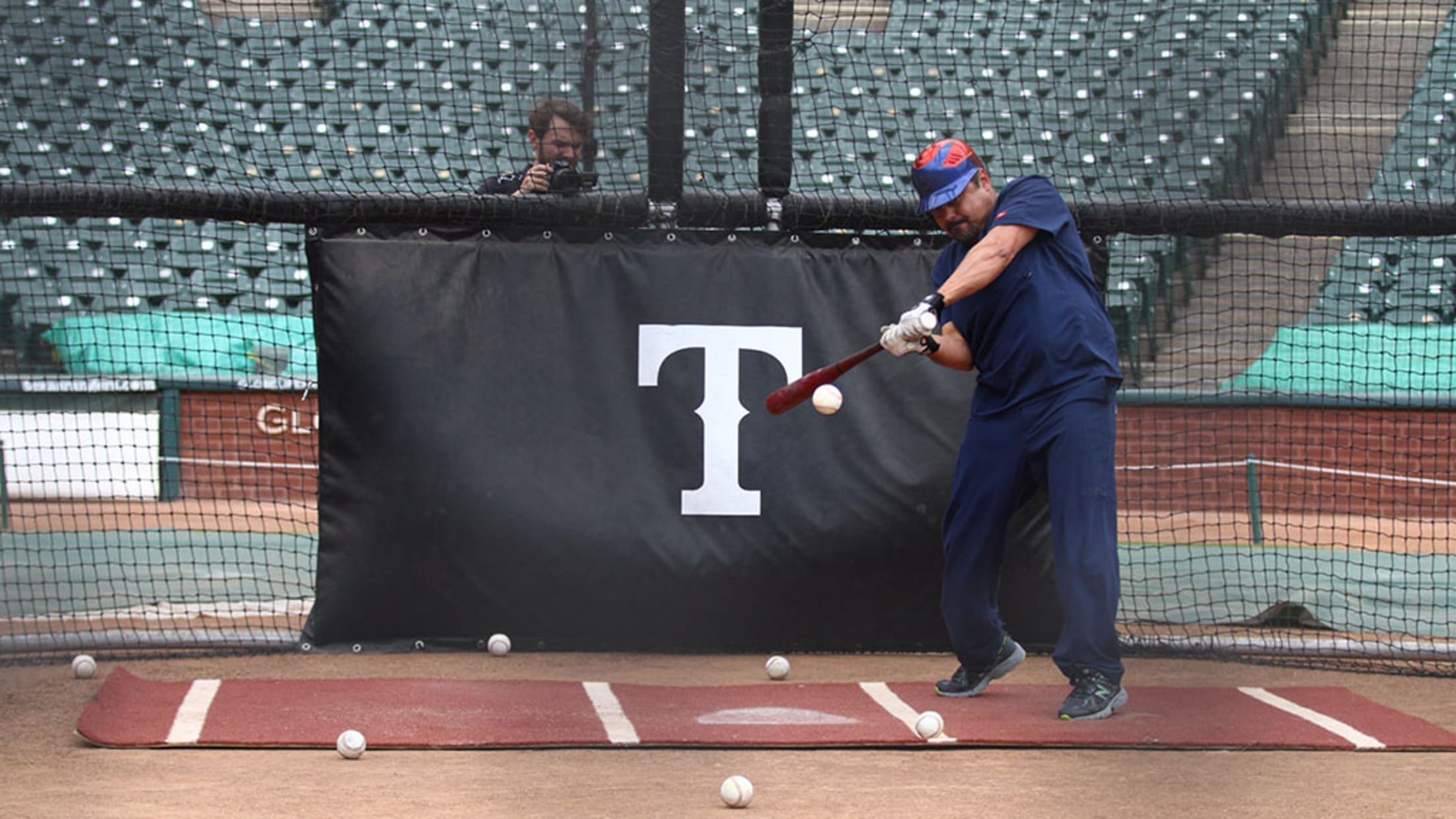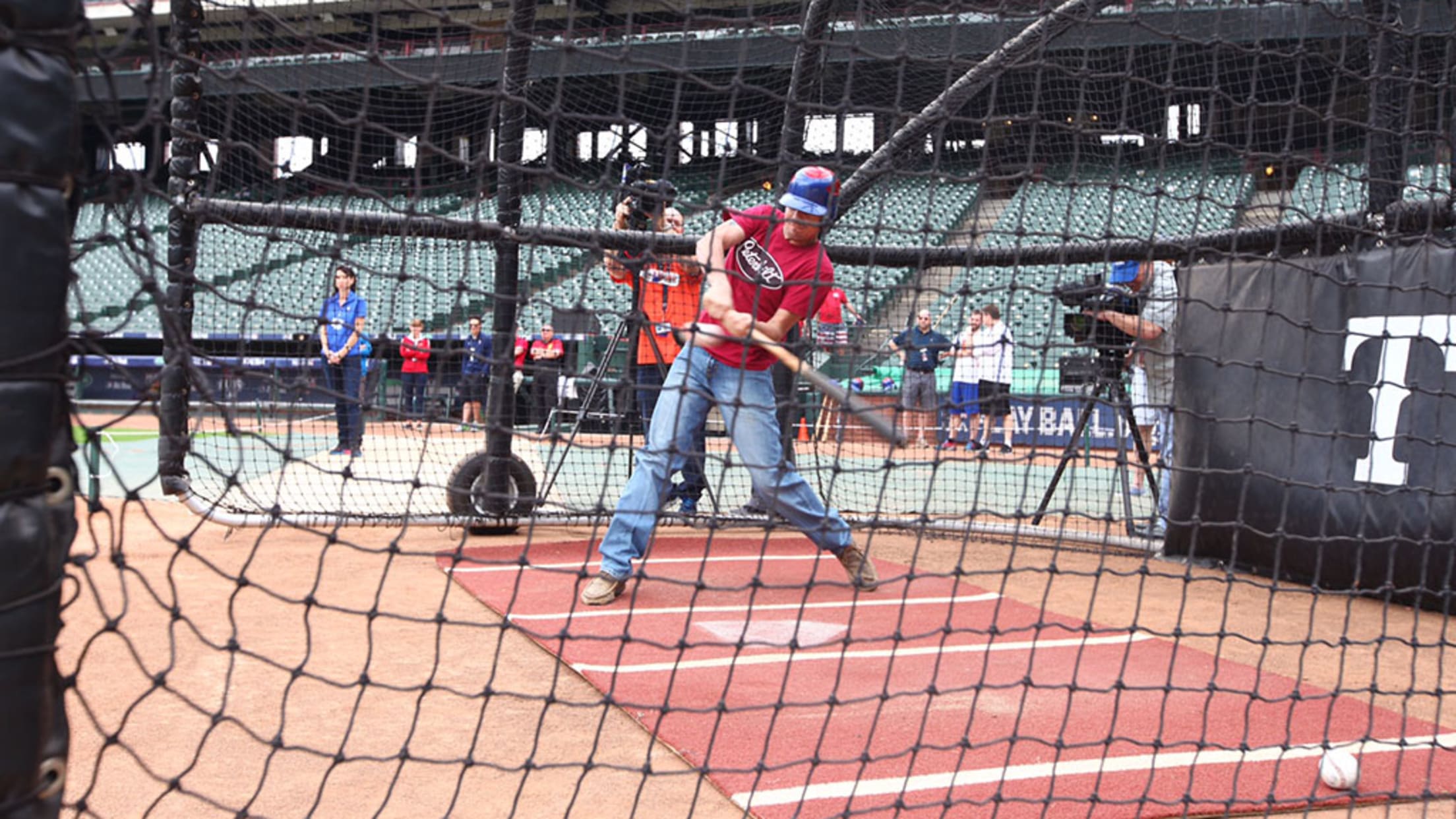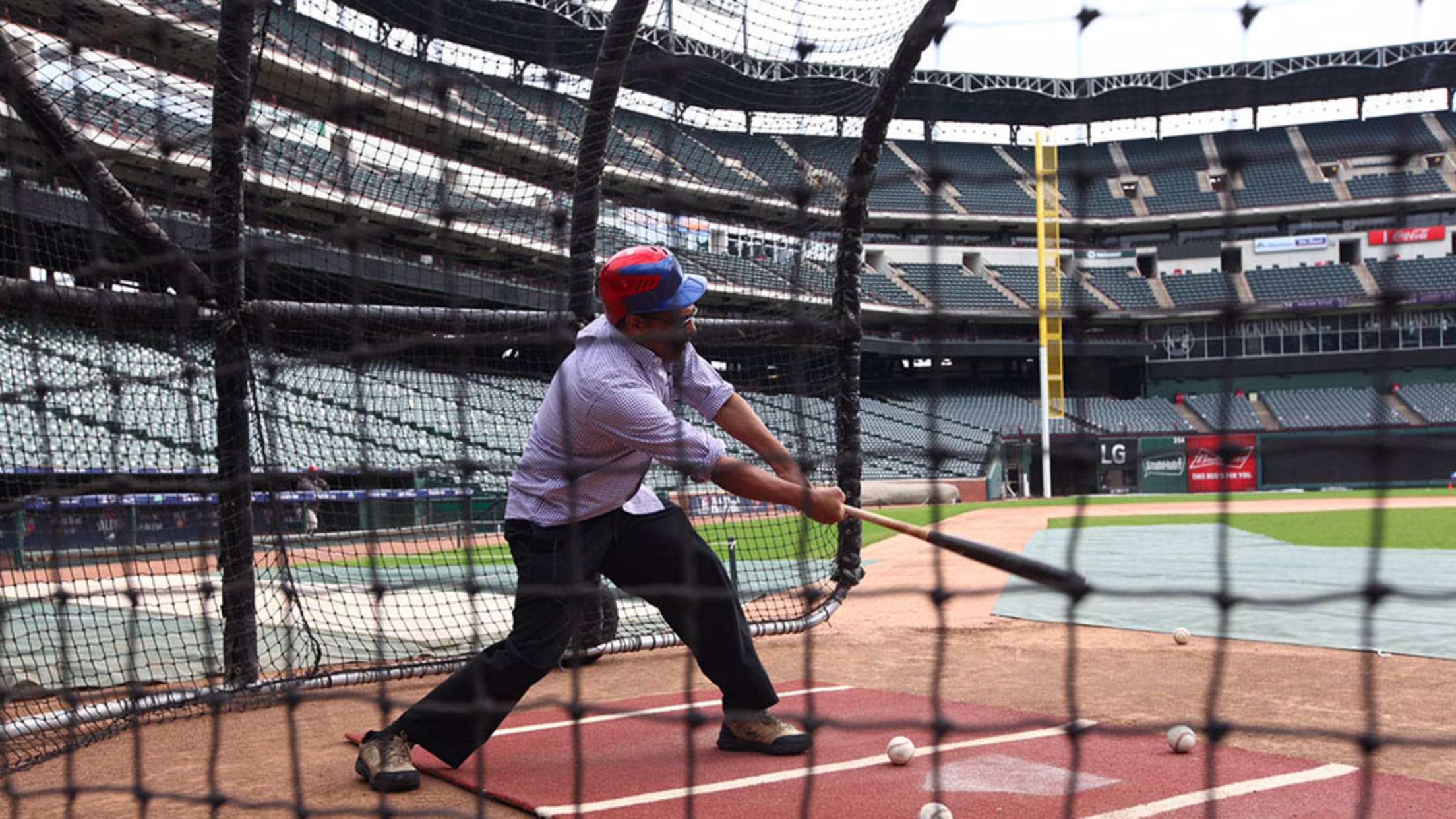 Along with Anderson, Rangers fan Stephen Herrera went home with an autographed Ivan Rodriguez baseball by hitting a target like this in the outfield: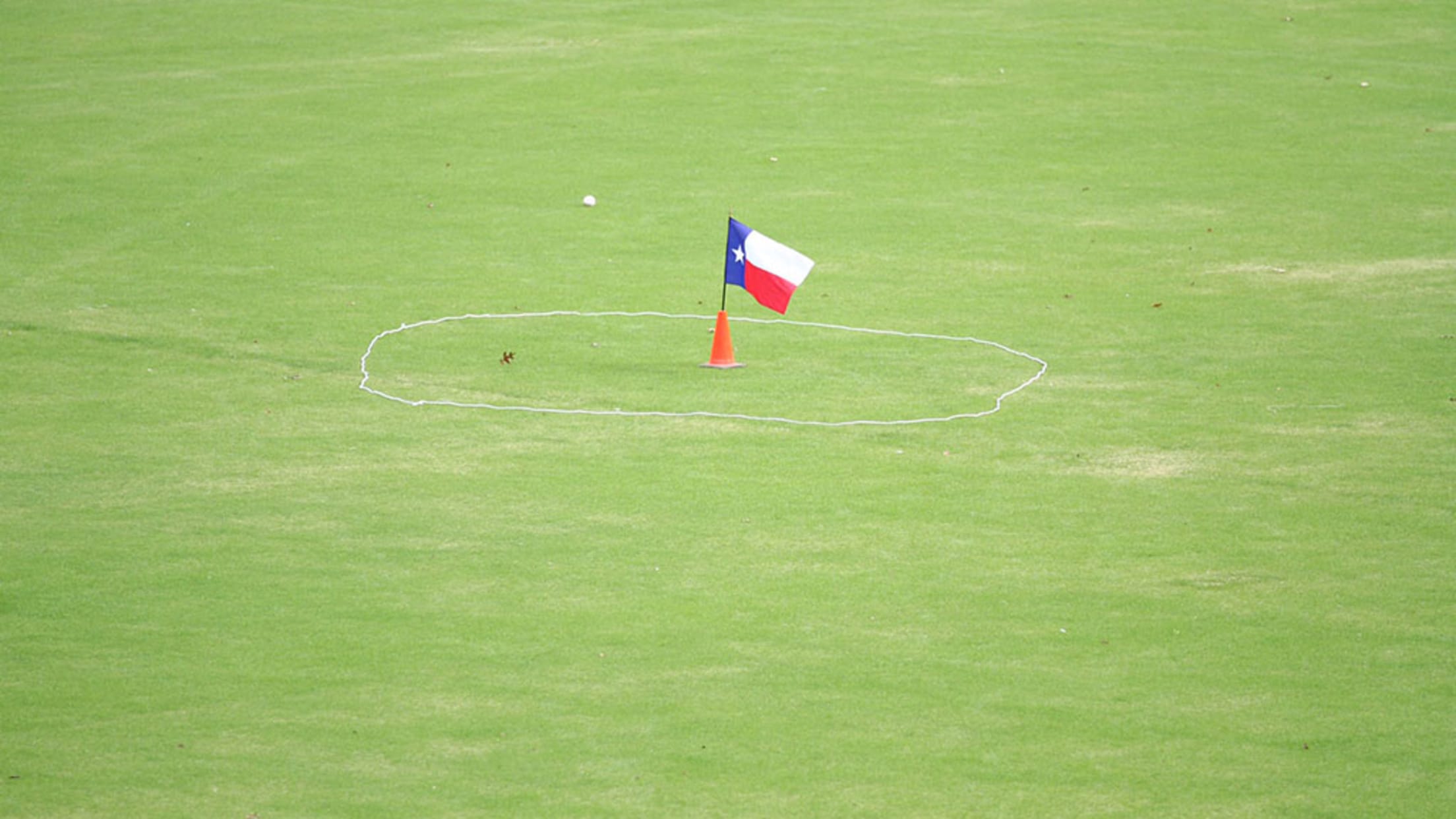 As for everyone else, well, they still got to take at-bats at Globe Life Park and hear their names announced over the PA by Chuck Morgan. That's a pretty awesome day for any baseball fan.
You can check out the full gallery from the event here, and watch the video below to see what the participants had to say about taking swings on a Major League diamond:
Photos and additonal reporting by Sam Hodde, MLB.com/Real-Time Correspondent.